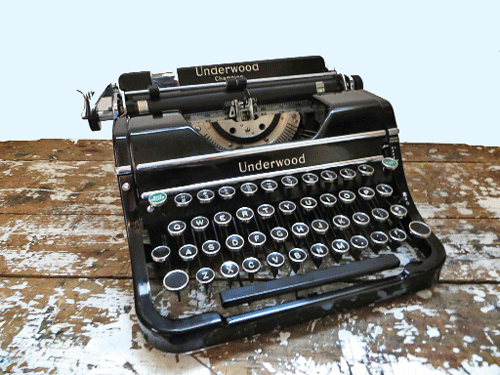 Theatre, movies, television all need content: stories that need to be told. Let me tell you the story of a famous writer of her time. In the mid nineteenth century. The year was 1861, when a startlingly powerful book hit the literary world titled Life in the Iron Mills. Illustrious writers such as Ralph Waldo Emerson and Nathaniel Hawthorne were taken aback, needing to discover who had taken the literary world by storm. An anonymous writer who had depicted with gritty realism the "thwarted, wasted lives" of the white working class slaves toiling endlessly in the dark satanic mills of nineteenth century industrial America. Who had such grit and gumption? It turned out the author was ( god forbid!), an unknown woman. Rebecca Harding from West Virginia. She became an overnight success! Famous Victorian men of letters paid her homage, she wrote for prestigious publications and earned handsomely. However all that starts well doesn't always end well, does it?
Rebecca Harding died in 1910 after writing 275 short stories, a dozen novels, 125 children's stories and many essays... and disappeared without a trace. Why, after such a red carpet greeting ,into the literary world, did she vanish? Because she made the biggest mistake of her life — she fell in love!
Rebecca had a young fan, an attorney, named Davis who was enamoured by her. He pursued her, and was attracted to the "rich, secret life" of a writer. They corresponded for a year, and soon as she went down to meet him, she agreed to marry him. He was a charming fellow but lazy. Selfish and lazy. His income was unreliable and he coerced her into writing "fluff' for a women's magazine. This was easy money for them. Soon she became pregnant, and during her pregnancy churned out stories that struck a chord in women's hearts. As one of the protagonists of her story said, "I was so hungry for affection that night! I would have clung to a dog that had been kind to me.....craved a cheering word and a little petting". After giving birth to two children, Rebecca wanted to give up pulp fiction and begin some serious writing. But Davis wouldn't allow it, he had got used to her earning the money. She promised to tend to the children and write but he wouldn't have it. She tried to steal moments between exhausted hours to write. To pay the rent. She began burning the candle at both ends. (In today's world she could have been a television serial writer! Doling out pulp fiction). Rebecca gave in to circumstances and failed to write her second great novel. Rebecca wrote a lovely line, "A great hope fell, you heard no noise, the ruin was within."
When she surrendered to her husband's choice for her life, a self loathing set in. She buried her dreams, scraping out a living writing popular fiction in weekly and monthly magazines. She never could walk out on her children who needed her and a husband who was an opportunist. She had no one to turn to, except her readers. Like one poignant story about a middle aged woman who tried to run away on a train, but alas! The train crashed and she was taken back home, pleading temporary insanity. Quietly living out the rest of her days in silence.
Yet sometimes even amidst the clamour of everyday life, a forgotten note of music or the flutter of a butterfly's wings could bring back a lost memory of "poor Rebecca". A girl forgotten. Before Rebecca died, she wrote to her friend, "Judge me not by what I have done, but by what I have hoped to do." Such is the life of writers! And of things forgotten...who find their voices by reading their stories. Writers who become a source of compassion, comfort and companionship for thousands of nameless women. These are the stories that directors would hungrily grab for stage! For film!
Art truly mirrors Life!
(Bubbles Sabharwal is a theatre director and author)