Direct selling company Amway India is moving to promote unisex range of products through "essentials by Artistry"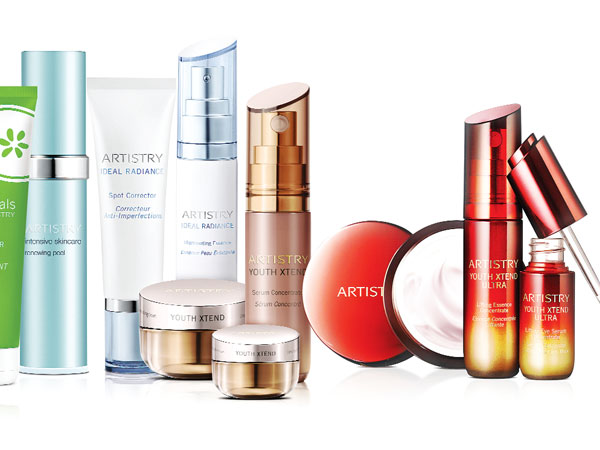 Amway India, a wholly owned subsidiary of Michigan (US)-based $8.8 billion Amway, one of the largest direct selling companies in the world with presence in over 100 countries and territories, is now working on to move more towards unisex products, than separate products for men and women.
"We are trying to get into more of Unisex products. Last year we launched an Anti-Acne range, which we launched as a Unisex range. Right now, the current new Essentials that we have launched is also targeted as a Unisex range. We are trying more and more to get into products that work for everybody," said Anisha Sharma, category head – beauty & personal care, Amway India.
And accordingly it is reworking its packaging strategy also. "essentials by Artistry", the latest offer from the Amway stable is a case in point. In this case, instead of traditional pinkish packaging for women range, the company has deliberately opted for green colour for this purpose, said Sharma.
That's not all. In another significant trend, Amway is also working on merging more and more benefits into one. "You will see more of multi-benefit products, going forward," said Sharma.
"Our market survey and customers' feedbacks suggest that in today's context, people do not want to use multiple products for multiple benefits. They would be only too delighted to have one, simple solution to multiple problems. We are also keen on making consumers' lives easier. That's why we are working on to come up with more and more multiple benefits products," she said.
She, however, clarified that they are not immediately doing away with the existing range. "We want to create a difference between both the brands. Mind you that the India Beauty Category has enough space for both the brands. So in terms of product portfolio and communication, we want to pull the two brands apart so that both can realise their potential," said Sharma.
Significantly, the overall size of the personal care and beauty segment in India is estimated to be nearly Rs 877 billion and it is g rowing at a CAGR of 11.6 per cent, as per Euromonitor report. Within that, the skincare is around Rs 116 billion growing at 12.7 per cent.
Said Sharma, "I think, 'Colours' segment would be probably growing faster. But 'Colours' is a much smaller category, while Skincare would be a much bigger category growing at a much decent pace."
Overall, in the personal care and beauty category, male segment is a smaller part, but obviously it is growing, because its base is much smaller so it is growing at a much larger rate; but female is where the chunk of the market is lying.
India is one of the key markets for Amway and ranks amongst top 10 markets globally. And in order to expand its reach, the company is in the process of opening Express Pick & Pay Stores at premium locations in high footfall areas across several cities and are seeing strong results. The store's format is similar to a Mini Shopping Mall which provides an opportunity for consumers and direct sellers to interact with the product and experience it for themselves prior to purchase. Amway has already opened 50 pick & pay stores across the country and is targeting to open 25 more such pick & pay stores this year.
She said that the company is focusing on four main components to drive business growth in India - New Preferred Customer programme to create additional ways for individuals to secure quality Amway products, Express Pick & Pay stores to provide easy access and great experience to Amway consumers, Exciting Product Portfolio to cater to the market needs and Enhanced Training to the Amway direct sellers to equip them with the necessary skills to sell the products.
"We are also looking at doing more Bloggers' Association, trying to spread the words and trying to get more people to join us, who do not want to get through the distributor channels. One can log onto Amway website and become preferred customers and get products delivered within 1-2 days (depending on where they stay)," said Sharma.
She added, "At present, nearly 35 per cent of our sales comes from online. But that also includes our distributor channels, because a lot of our distributors also order online. However, in terms of our preferred consumers, they are also up. Individual customers, buying through our website and stores are also increasing. We want to open up access for those customers and want to make it easier for them, especially the young people. However, direct selling model will remain the core business model. This is part of our increased consumer access strategy."
ritwikmukherjee@mydigitalfc.com