Set on the theme of 'co-create, co-exist and celebrate', more than 25 new launches are expected at India Expo Mart. However, some auto giants will give it a miss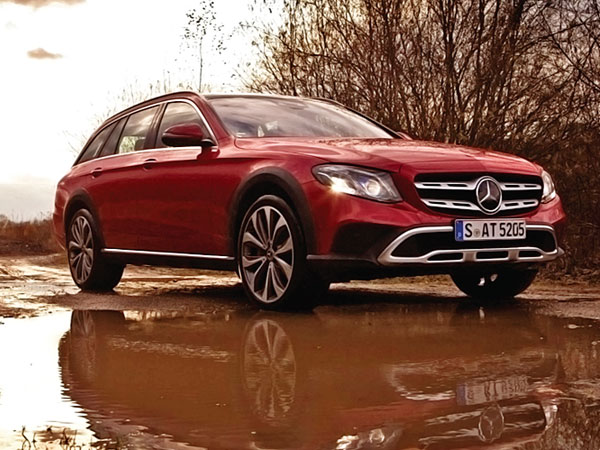 With more than 100 vehicle previews across the passenger vehicle, two-wheeler and commercial vehicle segments, Auto Expo, Asia's biggest extravaganza and much-awaited auto show, promises to be a big hit despite some prominent automakers pulling away.
India's auto industry is among the world's fastest growing, which crossed 3.2 million passenger vehicle units, the historic first last calendar year 2017.
With the vision to go green and adapt to a future of green mobility, this time the Auto Expo is set to witness unveiling of several global products and concepts showcase.
As of now, more than 25 new launches will take place at India Expo Mart, the state-of-the- art exhibition facility in Greater Noida. Last time, new vehicle launches were fewer than 15. The venue provides a ringside preview of upcoming cars, sports utility vehicles as well hot new launches, facelifts and concept vehicles.
According to organisers, several concept vehicles like cars, two and three-wheelers and futuristic commercial vehicles have also been lined up for this much-awaited event in this 14th edition.
Auto Expo – The Motor Show 2018, the biennial event is being organised by Society of Indian Automobile Manufacturers or Siam, jointly with Automotive Component Manufacturers Association of India (ACMA) and Confederation of Indian Industry (CII) from 9-14 February 2018.
While the last Expo featured a mix of compact sedans and SUVs, the underlying theme this year would undoubtedly be electrification, with almost every manufacturer aiming to display at least one product that does not only employ an internal combustion engine.
The Motor Show, which is set on the theme of "co-create, co-exist and celebrate", which Siam says is in sync with its focus on the "Entire Mobile Eco-System", will see participation from more than 50 per cent of Siam members.
There will also be a number of new entrants, including Korean auto giant Kia Motors and India Kawasaki, Cleveland Cyclewerks and some technology companies.
"Kia is a proud to participate at the Auto Expo 2018 and is confident that as India moves towards being in the top three auto markets, the stature and importance of Auto Expo will grow from strength to strength," Manohar Bhat, head- marketing & sales at Kia Motors India told Financial Chronicle.
"We will be showcasing our range of vehicles along with the India concept car in the Auto Expo. This will be the start of our brand building efforts, in an event which will enable us to reach out to many of our potential customers," he pointed out.
Bhat said it is a component of its brand building campaign and India will continuously witness exciting campaigns from Kia Motors India to both surprise and shake up the market.
"The Indian car market is one of the very few large markets in the world that is growing strongly and is tipped to be the third largest soon. Kia Motor Corporation's, India foray and investment of approximately $ 1.1 billion, shows our confidence in the potential of the Indian car market," Bhatt said.
Mercedes-Benz, the German luxury carmaker, will launch its pinnacle of luxury, the all-new Mercedes-Maybach S 650, with its renowned exclusivity at the mega show. Also, the other unique product that will be unveiled from Mercedes-Benz's global portfolio will be the versatile all-terrain E-Class, which will have its India debut later in 2018. Indicating the future of mobility, the brand will also be showcasing the most striking representation of its vision of future mobility - Concept EQ or Electric Intelligence vehicle for the global market.
The last edition attracted more than 6-lakh footfalls, with 65 manufacturers from across the globe exhibiting products.
This year's expo will see automakers such as Maruti Suzuki, Tata Motors, Mercedes Benz, Mahindra & Mahindra, Honda Cars, SML Isuzu, Renault, Hyundai, Toyota Kirloskar, Hero MotoCorp, Ashok Leyland, TVS Motor, HMSI, Piaggio, BMW, BMW Motorrad, MINI, Honda Motorcycles and Scooter, India Yamaha, JBM Auto and Suzuki Motorcycles, among other Indian and international brands.
However, seven out of the top 15 carmakers in the country, three major truck makers and two global two-wheeler majors will not participate. The major automakers, who will not participate are the world's largest car maker - Volkswagen (and its other brands such as Skoda, Audi, Scania and Man Trucks), Ford, Nissan, Fiat Chrysler and Jaguar Land Rover. These all brands had participated in the last motor show. The world's top truck makers such as Daimler and Volvo and its joint venture Indian partner Eicher Motors will also be absent. Among the two-wheeler majors Harley Davidson, Triumph, Royal Enfied and Bajaj Auto will also give it a miss.
"The Auto Expo has never seen 100 per cent participation from automakers for various reasons best known for them," Vishnu Mathur, director general at Siam told Financial Chronicle. This has been a common trend and in every edition of the Auto Expo, there will be some companies, which do not have any new major product to showcase or some other difficulty, which keeps them from participating in the event.
He said with new entrants like Kia Motors and other Indian and international brands, the charm of the motor show is ever increasing, with more footfalls at the venue.
In fact, India's Auto Expo ranks among the top 7-8 auto shows, globally and it was attracting more global players at the event, he said.
Mathur said there are many reasons why a multinational brand or a local brand will not participate. "Decisions are made at their headquarters abroad and they may not have any new products to showcase," he said, pointing out that either they participate whole hog or never.
"There was a time even Maruti Suzuki did not participate at the motor show. It all depends on the automaker, company to company to check for themselves what returns they get out of the investment they make at the mega show," Mathur explained.
A minimum of Rs 25 – Rs 50 crore is required to participate at the Auto Show, depending on the space bought at the
over 47,500 sq meters lavish venue.
But Mathur said the cost per square feet of space has remained the same since 2012. "There has been no revision in the price charged to the companies at all. In fact, the discount that we started in 2012 to encourage participation from OEMs is still being continued," he explained.
"This time we have stayed away because this year we have expanded our own Brand Experience Tours across the country, targeting our prospective customers than going
for mass footfalls," Rohit Suri, president and managing director at Jaguar Land Rover India told Financial Chronicle.
However, the Mumbai-based Tata Motors, which owns the British luxury car marquee Jaguar Land Rover, will showcase its product range as well
as futurist electric cars and concepts at the
motor show.
"During the last two-three years, showcasing electric vehicles were concepts, but not they have been maturing into products to be rolled out soon in the market," Mathur said, adding that many firms had lined up electric vehicles to be showcased at the event.
"Mobility's future evolution is just beginning, and Auto Expo – The Motor Show 2018 will be a platform to showcase the best in mobility and technology for the consumers," Arun Malhotra, managing director at Nissan Motor India and chairman at SIAM Trade Fair, said.
"Over the years, the Auto Expo has emerged as a global platform for auto manufacturers to showcase their best of product, technology, and futuristic visions. We are confident this edition of the Auto Expo will set new benchmarks globally for the Indian mobility system solutions," he said.
Sugato Sen, deputy director general at SIAM, said the auto show has moved away from just the static displays of automobiles to a more dynamic showcase of total mobility solutions. There will be multiple zones for different activities keeping in tune with the theme of the expo and will be more focused towards new technologies and innovation in the auto industry, he pointed out.
Sen said the Indian automotive industry is going through one of the biggest disruptions due to the transition from BS IV fuel emission norms to BS VI and the focus towards environment-friendly vehicles. "This has created a situation for many companies towards focusing on developing the relevant technology and not towards launching new vehicles but more towards refreshes," he said.
Sen claimed that the Auto Expo in India sees the highest number of
average footfalls per day (100,000) compared to any other motor show, globally.
michaelgonsalves@mydigitalfc.com