Less than 1 per cent of the world's diamonds become Forevermark & almost all of it is inscribed and graded at De Beers Group's largest lab in Surat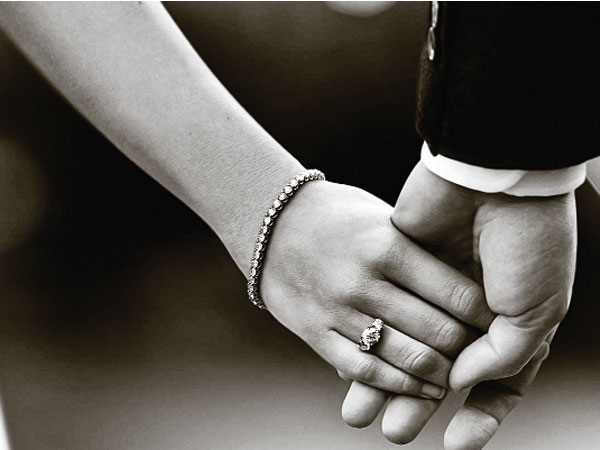 Forevermark, the diamond brand from De Beers Group, sees a huge demand from India, especially in the daily-wear segment. After bringing back its iconic slogan a few years back - 'A Diamond is Forever', first coined in 1947 by copywriter Frances Gerety, the brand has set up its largest facility in Surat - with $16 million investment for inscription and grading.
For President Sachin Jain, the best thing to celebrate at Forevermark is the diamond. "I am selling a diamond because it has an inherent meaning. The youngest diamond is a billion year old. That's the part of history you are wearing! These are nowhere close to luxury bags or other luxury items," he argues.
Since 1947, the tagline has become synonymous with the tradition of sealing a marriage proposal with a diamond.
The campaign is being executed by JWT India and media agency Mindshare. The main idea behind the campaign is to focus on meticulous selection process of diamonds that end up with Forevermark inscription.
As Jain says, "Only diamonds that withstand our rigorous selection process earn the exclusive Forevermark inscription and that is why only less than one per cent of the world's diamonds can be Forevermark."
While all grading reports assess diamond for colour, clarity, cut and carat weight (the standard 4Cs), Forevermark claims to individually select diamonds against additional rigid criteria to ensure that only the most beautiful diamonds become Forevermark.
The inscription/ logo is put on the table of the diamond. Jain, says it does not affect the physical property of the diamond since the thickness of the inscription is 1/5000th of the thickness of human hair. Even for small diamonds people can get their diamonds certified by Forevermark.
As one walks through the plush facility -International Institute of Diamond Grading and Inscription in Surat- one can only watch with awe the way the stones are checked, graded and inscribed upon with Forevermark logo.
In last four years a huge chunk of designs from Forevermark India has been flaunted at red carpets in the Oscars, BAFTA and Grammy's. Interestingly, some of global designs come from Kanpur, Thiruvananthapuram, Bhuvaneswar or Surat. "I see a huge growth for designs from India in big events like red carpet. These designs are coming from our retailers in small cities. We don't pay the celebrities to wear our jewellery."
These events serve as a platform for our retail partners, says Jain. "For us, it is really about celebration."
True, BR Designs from Surat was lately in news for red carpet and designing a fully diamond-studded shoe. "Every year, our designs are accepted and flaunted," proudly says Hardik Shah of BR Designs, which has crafted many such designs for the big events.
He feels south India consumes the best diamonds, followed by west India and north India.
When it comes to designs, apart from simplicity and elegance, Polki is gaining momentum, says Jain. "The biggest trend is simplicity. Today I see more and more people using diamonds in their jewellery for daily use and hence they prefer simple but elegant styles unlike the jazzy celebrity look women would dawn earlier. That's where I see the biggest chunk of growth coming from – daily wear."
The designs are truly intricate and needless to say it's an eye-opener on how a diamond becomes a priceless possession.
For diamond manufacturers who source these ever precious stones from De Beers, polish and cut them for Forevermark, it is not less than a roller-coaster ride.
As Pratik Shah, head operations of SV Group explains, "First we decide what kind of price the stone can fetch and accordingly shapes are given. In most cases there is a minimum 50 per cent wastage of the stone. Some wastes we recycle, some dusts just vanish in thin air."
One rough carat of diamond is often worth $500. The polished version, after all the wastage becomes $1500 or more based on its polish and cut, he says. Manufacturers make up for whatever they lose.
The scrap byproducts sometimes sells for $5 for industrial use. "But we still don't have the technology than can capture all the dust that goes off from the polishing wheel, which runs so fast that it takes 30 minutes to come to standstill after switching off. That dust is invisible and is a waste so far."
As Amitabha Das, head operations of Forevermark recalls the journey in India started in 2008 and then how the brand got into grading certification and inscription, instrumentation, sales and service and automation in 2015. "Today it is about creating confidence among the market and end consumer. It is 100 per cent natural and untreated. That's our guarantee," he says.
A treated diamond goes through unnatural temperature, chemicals where you can enhance the look. "We feel our tagline – A Diamond is Forever – can only be achieved when we give out the natural form in which mother earth has given. It's giving the confidence that it is untreated. Today it is very difficult to find out if a diamond is treated because technology is very advance. We give certification. Our diamonds go through a vigorous screening process," he says.
Another USP of Forevermark is its Black Box integrity, says Das. "It is to integrate our system and protect the employees. Not a single diamond comes without prior intimation. Only 2 courier services are allowed in the premises. Whenever they come in, the diamonds are uploaded into the system – which means it is going to our global as well as local system with specific barcodes and specific Forevermark number."
No worker, he says, in the facility knows the source of the diamond. It goes to the system defined colour box as per the inventory and consignment size, which box holds which diamonds.
As Jain says, "Nowhere our decision can be manipulated." De Beers is the largest mining company in the world. According to him, there is a system where intention to offer (ITO) is given every three years to appoint 90 companies, as site holders, whom De Beers supplies rough diamonds to. They cut and polish the stones. Out of these a few selected companies have the Forevermark DM on them, which means they have to put the production in certain manner where every diamond can be tracked back to its source. If they think a particular diamond is worthy to be a Forevermark, they send to the Forevermark lab and after going through all procedures, a Forevermark inscription is given. "Only 1 per cent of the diamonds are eligible for Forevermark – based on girdle thickness and beauty parametres. There is a cross verification between human and machines for accuracy and consistency. Officially, the turnaround time for this is 15 working days," Jain explains.
The brand is hopeful of 2018 where it sees a huge upcycle in the market, waiting for the trade to grow. "We have an inscription capacity of 450000 physical diamonds," explains Das.
2016 onward the market has been reviving with 60,000 diamonds sold. "2017 was a good year, when we sold 2,10,000 diamonds. The promise came from day 1 post demonetisation. We know 2018 will be the blockbuster year," boasts Jain.
He says, "We were clear that consumers are evolving. Earlier, putting a nice glittering diamond on a celebrity could drive demand. That strategy is no more applicable today. Now transparency is important. People want assurance on what they are wearing. So we have a model with manufacturers and retailers. For us the ingredients in the jewellery are the best diamonds in the world."
From India, the brand caters to demand from West Asia, China, Pak, Bangladesh and Nepal.
"From India itself we are looking at selling 250,000 diamonds this calender year and taking up the distribution from 230 doors to 260 doors. As on date we are present in 44 cities in India. We will be adding 3 more new markets," Jain explains.
The brand, which is available in all big retail outlets, started its exclusive boutiques a year and half ago, starting with Bangalore and moving on to Kolkata. "We are adding our retail outlets New Dellhi and Mumbai too," he adds.
To create awareness and demand in the market for natural untreated diamonds De Beers, as an initiative, brought together the Diamond Producers Association – a collaboration of all mining companies, putting together large investments to scale up the growth of diamonds. "We have already started in America, we are starting in India and next in line is China - perhaps end of next year," says Jain.
For Forevermark, the largest chunk of demand comes from China, followed by India, more so because it entered China a decade ago whereas India is only a 5-year-old market, Jain explains.
The brand is coming up with online education service from April onwards with lab-based training for retailers, manufacturers. "Earlier we started a course in synthetic diamonds, for which De Beers is the highest producer. It has great demand for industrial use and hence this kind of training is of much use," Das explains.
The brand has effectively increased the number of partners globally and claims to have doubled its marketing expenditure. This apart, the brand is working with many international designers along with Sabyasachi Mukherjee for its various range of collections.
sudeshna.banerjee@mydigitalfc.com