Bagrry's India, which recently ventured into overseas markets like Nepal, Bangladesh, Sri Lanka and parts of West Asia, plans a larger outreach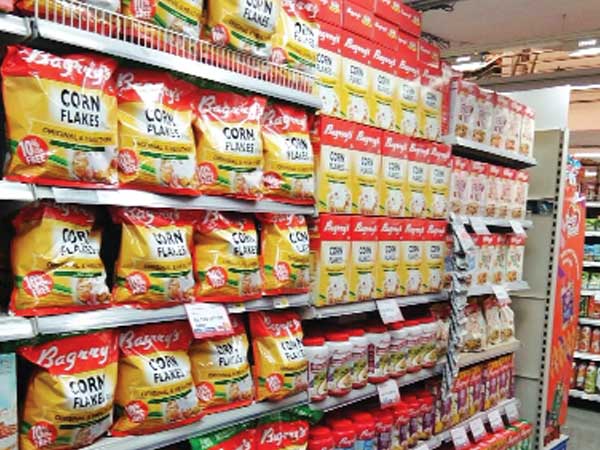 Bagrry's India, one of the leading brands of health foods and breakfast cereals in the Indian sub-continent, which has traditionally been focusing on domestic market demand, is now increasingly concentrating on overseas markets. It has recently ventured into overseas markets like Nepal, Bangladesh, Sri Lanka and parts of West Asia. The company is now working on to develop strategies to enter the more evolved breakfast cereals markets across different foreign markets, top company officials said.
With a tagline of 'Let's Put Health First' Bagrry's makes products that are healthy, honest, innovative and of exceptional quality. Bagrry's has been a pioneer in India for products such as Muesli, Oats, Oats for India, Bran and their range now includes many more healthy foods such as Corn Flakes Plus (with 2X Fibre), Protein Muesli with Added Whey Protein, Makhana's & Super Food range comprising Quinoa & Chia.
"The health food market in India is still in its nascent stage and is rapidly evolving. The health food market covers a wide spectrum of foods and hence, a challenge to quantify. However, the breakfast cereals market is around Rs 1,200 -1,400 crore and is growing at about 17 per cent per annum. The oats and muesli categories in the breakfast cereal segment are growing faster," said Aditya Bagri, director, Bagrry's India Ltd.
In the breakfast cereal category, the major brands are Bagrry's, Kellogg's and Quaker from PepsiCo along with a few regional players. Bagrry's is the largest homegrown player in this category.
"Bagrry's as a brand has a strong consumer loyalty. I believe our biggest asset is our trusted consumer who is also a strong advocate of the brand. Our philosophy of providing genuine nutrition was inspired by Mahatma Gandhi's writings on the health benefits of fibre. We are an urban lifestyle brand positioned on making honest, healthy, natural and innovative products for the modern consumer. Our products are trusted by dieticians, discerning mothers as well as kids. Our efforts for brand building include consumer awareness initiatives, reward programs with leading fitness and wellness brands, below the line and in-store activations, digital and social media campaigns as well as mass media campaigns," said Bagri.
Interestingly, since the brand's inception 25 years ago, the company has nurtured the emergent categories of muesli, oats and bran; and enjoy significant share there. As per Mintel, the company has over 18 per cent share in the cereals category. It has recently entered the corn flakes segment, which forms the largest volume, with a very innovative product called Corn Flakes Plus. This will help the company enhance its overall share in the breakfast cereal category. As business, the company has grown at over 40 per cent this year and is expected to grow even faster, he said.
Bagrry's has a wide variety of products in its portfolio that are developed through in-house research and development over the years. It sources the finest ingredients from around the world and processes them using our innovative technology that keeps natural nutrition intact. Its range includes muesli, oats, corn flakes plus, oats for India, masala oats, organic superfoods and also healthy snacks. In muesli, it has 10 unique variants with different flavours and functional needs. The company is constantly developing new product ideas and plan to add many more in the near future catering to specific consumer needs.
Its recently launched corn flakes plus is a healthier version of corn flakes with almost twice the fibre as compared to others. This has been well received. It has also launched Quinoa and Chia seeds which marks its entry into the organic superfoods segment. As an extension of its healthy food philosophy, its has forayed into the healthy snacking space with the introduction of roasted foxnuts (makhana's), said Bagri.
He said that across the group's manufacturing units, the total installed capacity is nearly 70,000 metric tonne per annum that caters to a variety of grain and milling based products. "As markets grow, we are constantly evaluating new capacities closer to demand centres. Our investments would be commensurate to the expected growth in the various categories. However, it would be premature at this stage to put a number to it. The business has been modelled well and is funded internally," said Bagri.
ritwikmukherjee@mydigitalfc.com