,

Friday, 22 June 2018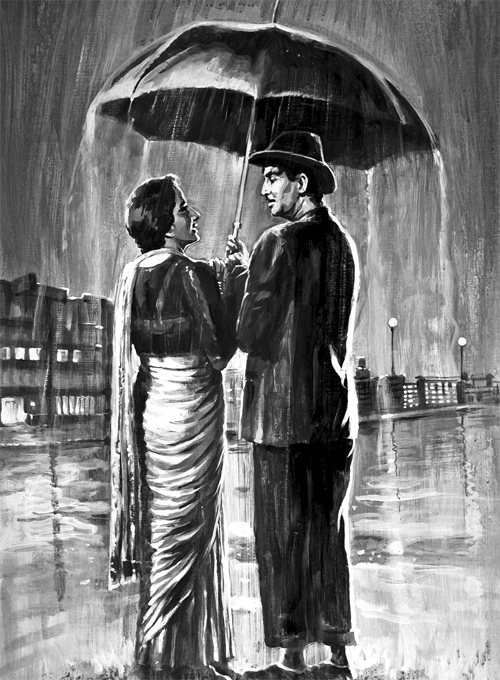 Film budgets and grosses have progressed from lakhs to crores. A recovery target which earlier started at Rs 100 crore has now moved up to Rs 300 crore. But strangely none of this would have been possible in the absence of sufficient rainfall every year. Rain is the key to all businesses and industries. An Eid release or a Diwali release would be no good unless the country enjoyed a good monsoon. The festival of Eid has thing about rotating through seasons. However, Diwali remains stagnant save for an extra month that the Hindu calendar adds to adjust its lunar calendar after every 33 years. This year was one such. The best periods for a film's release were well demarcated. But there were some periods such as during the Board and college exams, the Ganpati festival, especially in the West of the country which contributes to much of the box office collections, the Shradh period and the pre-Diwali dull days were avoided.
The younger lot of film business executives don't believe in avoiding these slow periods and pay for it as their films suffer at the box office.
A bad monsoon would spell disaster for the film industry for in preference and priorities, it ranks last. Even after eating out and shopping. A good monsoon leads to a good harvest and spells prosperity all around. The nation's economic cycle revolves around it.
Earlier, a film's recovery cycle was supposed to be 18 months. The films released in major cities first. Sometimes, they did not even release in all circuits and the distributors of other parts waited to see its performance in Bombay Circuit where most films would be released first. If the film did well in the Bombay circuit, the producer benefitted since he could then enhance his asking price. But, if it did not, there was a distress sale at the lowest price in the hope that maybe the film would do better elsewhere as tastes differed hugely between Western India and Northern India.
If the rains were good, the best time to release a film was August. Sholay, released on August 15, 1975, bears out this fact. It being the month of many festivals, a good monsoon would also create purchasing power. A film released in August would finish its run in most of its A class centres by Diwali and the prints would then be engaged in smaller towns completing its first run over a period of 18 months through a particular circuit. In those days, a lot of recovery also came from what was termed as B and C class centres. And, there, a good monsoon mattered the most. Films also enjoyed repeat run or matinee runs when films were screened at reduced rates to attract college students.
Dev Anand films were the most popular with such shows and he was rightly dubbed the Matinee Star! When one heard of films being released across the US at 2000 plus screens, one was amazed. Now, things have changed in India. Films are released at anywhere near 1,500 to 3,500 or more screens. There is no recovery period of a year and half. At best, it is now a week and a half.
In the good old days, makers did not believe as much in pre-release promotion as they did in word of mouth. Routine promotion meant wall posters and promos. They would rather release a film at a few screens and then wait for good word-of-mouth reviews about the film to do the rest. More screens would be added if the film received a positive response. Veteran producer, financer, distributor Gulshan Rai, released LV Prasad's Ek Duuje Ke Liye at only one screen at Galaxy Cinema, Rajkot. Not even in Mumbai. The film's end was not something movie lovers were used to. On an all India basis, the film was released only at 12 screens. That it went on to become a super hit is history. Rajshri Pictures released Jeevan Mrityu, with reigning stars, Dharmendra and Rakhee, only in matinee (11 am) shows. The film went on to run for a 100 weeks.
Often, a producer was left with a film in the cans with no buyers. Many producers lived with liabilities until he was lucky enough to get that one film which salvaged him. There are many examples. Yash Johar, in fact, could manage only one hit in his run as a film producer and that was Dostana. That saved him from further liabilities but, unfortunately, he was not entitled to any profits since they went towards paying his previous dues. Harmesh Malhotra, who made a number of flop films, had one hit, Naagin, starring Sridevi, which set him up for life. From a borrower, he even turned into a financer!
@ The Box Office
*Much was expected from Race 3 as Eid and Salman Khan combined yet again. There were other stars too adding to the glamour quotient in addition to scenic locations and the usual car chases Sadly, what the film lacked was a plausible storyline and script. The result is that the film is getting brickbats from the media and masses alike. Opening day collections were about Rs 27 crore, nowhere close to earlier Salman films which crossed Rs 30 crore.
Thanks to the Eid weekend though the film recovered over Saturday and Sunday to give the film a decent opening weekend of a little over Rs 100 crore. However, the fall that started Monday onwards is noticeable. The film should close its first week at about Rs 140 crore.
*Raazi, Parmanu: The Story Of Pokhran and Veere Di Wedding have come to the end of their run as Race 3 occupied most screens.
*Veere Di Wedding, which collected Rs 72.5 crore in two weeks, is expected to add another Rs 3 crore in its third week taking its two week total close to Rs 76 crore.
*Parmanu: The Story Of Pokhran, collected Rs 57.5 crore in three weeks, will end its run with figures of over Rs 60 crore.
*Raazi is a huge hit for its budget and will end its six week run with figures of about Rs 120 crore.