Swiss watchmaker Hublot is the first luxury brand to invest in cricket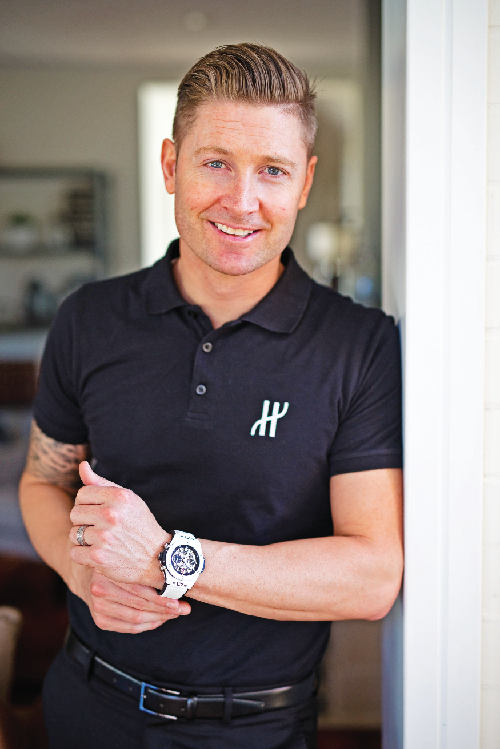 FIFA World Cup and ICC World Cup, may apparently be different ball games altogether. But Hublot, the Swiss luxury watchmaker seems well set to make this transition from being the maker of smartwatch, which referees kept glancing at during FIFA World Cup matches to the official timekeeper of ICC World Cup Cricket, looks so easy. And by getting increasingly associated with soccer, cricket, Formula One, golf, polo and so on, the Swiss watchmaker is consciously trying to break the myth that luxury watchmaker brand will necessarily have to have a rich heritage. "Luxury is not always about having a rich heritage. You can be new, modern, youngish and still be a luxury brand. For us, luxury starts where rationality ends. We are and will be positioning and promoting our brand like this only. We are targeting upwardly mobile, powerful young men and women from different walks of life, who are truly newsmakers. We want Hublot to remain in the impulse purchase category," said Ashok Goel, India representative of Hublot. In India, Hublot has watches in the price range of Rs 3,87 lakh to Rs 5 crore-plus. Some Hublot watches come with price tags similar to that of a Ferrari.
In India, the overall maret size of luxury wrist watch is estimated to be anywhere between Rs 860 crore and Rs 1200 crore and is growing at nearly 20 per cent per annum. The Swiss watchmaker renowned for making luxury mechanical watches, is also growing at 20 per cent per annum. "The Indian Market is characterised by a rapidly developing watch culture and offers huge potential for our brand to grow," said Goel.
He said that there had been few dampeners for the growth of their brand in the recent past, which included mentioning PAN card number mandatory, DeMo and then GST. However, the market is slowly getting over these shocks. At present, there are 180-200 products from the stable of the Swiss luxury watchmaker in India, out of which 35-40 are the most selling ones. Interestingly, priced at nearly Rs 3.5 lakh, the Hublot FIFA watch commands a rather hefty price for a smartwatch and still half a dozen football crazy fans in India secured them on special orders.
And now Hublot has turned out to be the first luxury brand to invest in cricket. This incredible sport is expected to round off its worldwide marketing presence, and help drive its development in countries with high commercial potential, he said. The Swiss watch brand is already associated with Michael Clarke and Rohit Sharma, the explosive Indian batsman to promote the brand during the cricket world cup. "Having said that, we must clarify that our associations with various sporting events are not from the players' perspectives but from lifestyle perspectives," said Goel, adding that because of these associations, even the cricketers across the world have started patronizing Hublot which adorns their wrists. These watches are Big Bang Ferrari King Gold/Titanium, Spirit of Big Bang All Black, Big Bang Unico Gold Ceramic/ Titanium Ceramic, Big Bang Black Magic, etc.
This association of Hublot with International Cricket Council (ICC) actually started with World Cup 2015. The Swiss watch brand represented this partnership as Official Timekeeper at the ICC World T-Twenty in 2016, ICC Champions Trophy and Womens' World Cup in 2017. Two limited edition watches dedicated to the World Cup series have already been launched by the brand during the last three years to celebrate this partnership.
And now, as a part of this collaboration with ICC, that ensures Hublot's association with all ICC organized Cricket events till 2020, including the 2019 ICC Cricket World Cup 2019 England & Wales, Hublot is delighted to host cricket fans during the ICC Cricket World Cup Trophy Tour driven by Nissan in various cities of the cricket loving-nations.
At present, Hublot wrist watches are sold through 18 point of sales across the country. Interestingly, the Swiss watchmaker is now evaluating if it should bring down this number to offer more exclusivity, more experience-driven sales. Significantly, when Hublot watches were rolled out in India, in the initial years the number of women buyers were higher than men buyers (the men:women ratio then was 40:60). At present the break-up of male:female stands at 65:35, said Goel.
"In India also, the watch brand will move ahead with its global brand philosophy of "The Art of Fusion", bringing tradition into the future and blending technology with design and lifestyle," said Goel.
ritwikmukherjee@mydigitalfc.com