Interview: Alok Chaturvedi, Director, Abira Securities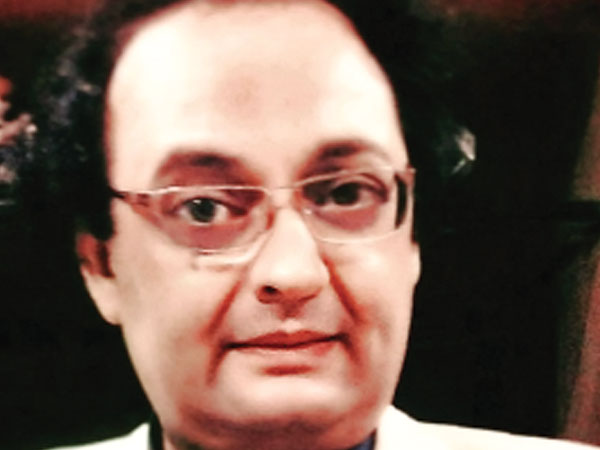 The current US-China trade war will have a positive impact on India in the short term. But in the long-term it is likely to have some adverse impact like higher inflation and low growth scenario. That's not all. Indirectly, it may have a cascading inflationary impact on the US, which, in turn, could force the Federal Reserve to increase interest rate. If that happens, there could be flight of capital from India – both from the equity market and the debt market – said Alok Chaturvedi, director, Abira Securities, in an interview with Ritwik Mukherjee. According to Chaturvedi's estimates, the Sensex is expected to be at 75,000 in five years, and by Diwali it should be at 36,000. Excerpts:
How are the domestic institutional investors (DIFs) and the foreign institutional investors (FIIs) looking at India?
India is expected to grow higher in the next few years (more than the recent past). That's what the numbers indicate – if we consider indicators like the gross domestic product (GDP) and the index of industrial production (IIP). Inflation is under check. Monsoon is expected to be normal and the political scenario is stable. The industry has recovered from the temporary setback, which it suffered due to demonetisation.
Things look clean and clear in India. The system is much more transparent today compared with the past. The FIIs should look at India positively and that positivity will continue till 2019.
Are there opportunities in the current market?
The market in any condition has opportunities for investors. In the current scenario one should pick up shares of FMCGs (fast-moving consumer goods), infrastructure, NBFCs (non-banking financial companies) and banks. Further, investors must try and find out hidden jewels in the mid-cap and small-cap. These segments are bound to grow leaps and bounds in the years to come.
Where do you see the Indian market 5 years down the line? What number would you predict in 2018?
The market normally has shown 20 per cent growth year-on-year. Going by that assumption, the BSE Sensex is expected to be at 75,000 in the next five years and the Sensex should be around 36,000 by this Diwali.
What sectors would you like to invest in today?
Banking stocks are now available cheap. Consumers demand is going up for FMCG stocks. FMCG companies will do well. Construction companies are expected to do well as the government orders relating to road construction and other infrastructure allied activities are pouring in. Another sector is NBFC. They have penetrated the Indian market with good market space and have good quality of assets. They have access to low-cost funds and their NPAs (non-performing assets) are under control.
How do you pick our investment?
I, being a conservative investor, invest by looking at promoters' profile, track record of the company as well as dividend payment record. I also keep track of the commodity and the international market movements. One should observe which sectors are doing well and which sectors may not do well.
Will the pain for the public sector banks persist for some time?
Apparently, the pain of public sector banks is over and things are getting normal. They have started doing business normally. Public sector banks are offering a good value, if any one wants to invest now. In the private sector, one should work at large private banks only. It should be lenders that are adequately capitalised like HDFC Bank and Axis Bank.
What is your take on the alternate investment fund (AIF)?
The AIF market is yet to grow in India. But we expect bigger fund houses to launch AIF schemes. This will give people with surplus money, a good and a different platform to invest in.
What will be the impact of LTCG tax in the market?
Now with the long-term capital gains (LTCG) tax in place the investor should be choosy and should invest in good stocks with a long-term view. In fact, the market has already absorbed the impact of LTCG tax and this will ensure that people put money in good stocks in future.
What would be the impact of US-China trade war on India?
The US administration has announced import duties of 25 per cent and 10 per cent on steel and aluminium from China. This was opposed by the European Union and it proposed 25 per cent tariff on US steel, clothing and other industrial goods. The US further went on to levy 25 per cent duty on 1,300 Chinese goods. China, in return, levied an additional tax on the American products.
The current trade was will, in all likelihood, be short-lived. If the trade war intensifies further and lasts long, then there will be problem.
However, the trade war will have a positive impact on India, in the short-term. But in the long-term, it will be bad for India. It will lead to higher inflation and low growth scenario. Inflation is good for gold. It pushes prices of the yellow metal. But inflation will have a negative impact on currency and equity markets.
An indirect impact can be a potential cascading inflationary impact on the US. This could force the US Federal Reserve to increase interest rate and it may lead to flight of money from India – both from the equity market and the debt market.
What will be your advice to retail investors?
A retail investor should ensure that his capital is protected. Also he should earn substantial amount to beat inflation and is able to plan his children's education, purchase of a house, comfortable living and retirement planning. All these can be achieved through prudent investment. He should track the industry and pick up stocks of companies that have good promoters. He should maintain regular updates about the company and industry.
ritwikmukherjee@mydigitalfc.com