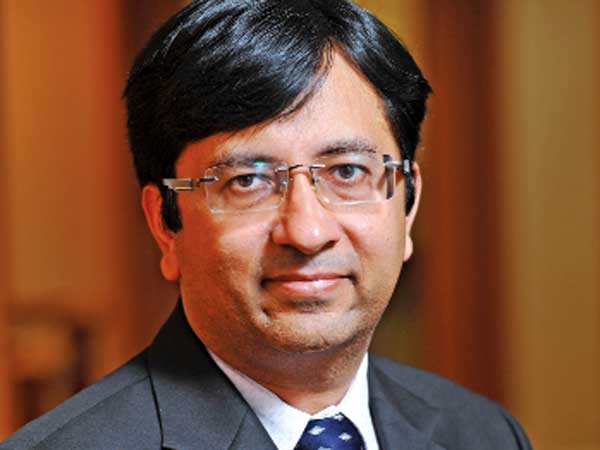 Coming elections in 2018 and 2019 may not be so negative for the market as being perceived and the focus should be on investing in quality businesses run by excellent managements and which are available at reasonable prices, said Rajeev Thakkar, chief investment officer and director, PPFAS Mutual Fund, in an interview with Ravi Ranjan Prasad. Talking about recent sell-off in the global equity market on hardening of the US bond yields, Thakkar said equities have rallied on the back of low rates and high liquidity, the fear of this changing seems to have led the sell-off. Excerpts:
After almost vertical rise the stock market indices are correcting. Is correction due to budget proposals or global market sell-off contagion?
The market's fall on the day of the budget was not much. The current sell-off seems to be more global in nature.
Should investors deploy their cash in equities that have corrected sharply like the quality mid-cap and small-cap stocks?
Timing the market is fraught with risk. Without trying to point fingers, some global gurus were talking about 'melt up' in stock prices (meaning a sharp upward movement in stock prices) whereas what we got was a meltdown. Again looking at the 'sharp correction' in some stocks is not a reason to buy.
The only reason to buy can be that if one is comfortable to buy at the current valuations in the stock and one has the business visibility at least 3-5 years out on the company. A sharp fall on its own is never a reason to buy. As is said in the market, a stock that has fallen 95 per cent from the peak is a stock that first declined 90 per cent from the peak and then fell by half. (Please calculate if you do not believe me).
What's your view on the budget announcements from the stock market point of view?
Given that most indirect taxes are now under the goods and services tax (GST) and not much change happens in direct tax slabs, the only announcement from the stock market point of view of relevance was that of re-introduction of long-term capital gains (LTCG) tax on equity. While no one likes additional taxes, it is to be noted that most countries have this tax for their residents/citizens and even in India we had this in the past. Gradually, investors will adjust to the new tax.
Will the budget focus on rural India, healthcare and infrastructure lead to positive impact on stocks in those sectors?
There may be only indirect benefits for stocks on account of this. More minimum support price (MSP) for crops, for example, may give more spending power to farmers but where they will spend is not certain. They may spend on consumer durables, cars/bikes, telecom, entertainment or education or healthcare. Many a times buying stocks purely on budget announcements leads to disappointment down the road.
Any negative or miss in the budget that you would like to highlight...
Except for Air India, there has not been any significant strategic disinvestment announcement. At a time where the government is looking to spend on infrastructure, rural, healthcare and education, some fund raising from exits in non-core areas would have helped.
Should investors keep allocating money to their mutual fund portfolio even after the recent correction or wait for some more time to get better investment opportunity?
The budget and the recent volatility in stock prices in India and abroad is not a reason to tinker with asset allocations. In fact, post-budget it's even more important to reduce portfolio churn and to stick to allocations pre-decided so as to not incur capital gains tax frequently.
What's the correlation between US bond yield and global equities that saw equities sell-off on fear of US bond yield rising?
Ultimately money is fungible. At the time of very high liquidity and very low interest rates, investors look for alternatives and all types of asset classes like equities, low rated corporate bonds and real estate see an uptick. This time the real estate in India and abroad has not participated much given the memories of excesses in 2007. However, equities have rallied on the back of low rates and high liquidity. The fear of this changing seems to have led the sell-off.
Will the forthcoming general elections roil Indian equities in the medium term?
Political stability is one of the conditions that investors seek and in that sense the general elections are important for the equity market. But the track record of the stock market investors predicting the outcome of elections and then predicting the impact on stock prices is abysmal. For example, in 2004 people predicted an easy NDA victory and that did not happen resulting in a sell-off. But sell-off itself was wrong as we say a huge bull market in the years from 2004 to January 2008 even with the communist parties supporting from outside. In 2009, everyone was expecting a hung Parliament, but UPA got elected comfortably. In 2014, people were not sure that NDA will get the majority while actually they got home to a majority quite comfortably.
Even in the US, most opinion polls thought Hillary Clinton would win whereas Donald Trump won. The investors thought that a Trump win would be bad for the market whereas the market shot up in the months after his election.
In short it is futile to predict on events like elections even if they are important for the country and may have some impact on the economic environment. The focus should be on investing in quality businesses run by excellent managements and which are available at reasonable prices.
How will a severe US market correction impact Indian equities?
We are not insulated from the world. The exact impact may be more or less but a steep fall in the US market will likely bring down prices in India as well.
What would be the impact of the Fed rate hike, now expected 3-4 times this year, on foreign inflows in the Indian equity and debt market?
Given that international inves­tors have a choice of markets, if interest rates are higher in the US, stock prices there are lower and considering the taxation in India, there is a possibility that India would be a less attractive destination. There may be lower inflows or at the extreme some outflows as well.
raviranjan@mydigitalfc.com
Promote to FC Interviews: