It's time investors started looking at the conduct of company manage- ment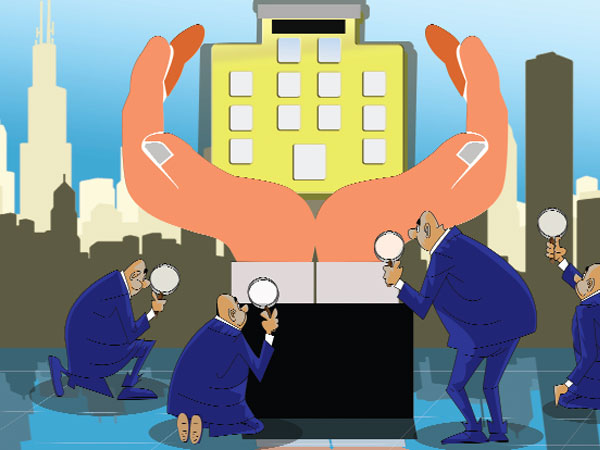 The crash of the Punjab National Bank stock after uncovering the Rs 11,300-crore scam has once again brought corporate governance standards in Indian companies into sharp focus.
In a worrying comment, Uday Kotak, top banker and author of the official corporate governance report, said fewer companies would get a governance premium in valuation unless India takes a series of measures to ensure that this premium does not narrow for India Inc.
The Kotak-chaired Sebi committee on corporate governance had submitted its final report last May, but implementation of its recommendations are still awaited. The panel's suggestions centred around the dual objectives of shareholder protection and long-term value creation.
In the absence of a strong regulatory framework, it falls on the equity investors to guard against companies that are slack on governance. Since governance lapses can wash away fortunes of stock investors overnight, it is now all the more critical for investors to vet a company's management conduct before putting their hard earned money into it. Large institutional investors anyway do such homework before investing, but ordinary investors tend to care little about the governance aspect.
Institutional Investor Advisory Services (IiAS), a proxy advisory firm, has meanwhile developed an Indian Corporate Govern-ance Scorecard that helps identify right companies for long-term investment, based on their corporate governance standards.
The scorecard methodology was first published in December 2016 to evaluate Sensex firms. The Indian Corporate Governance Scorecard Methodology is a set of 70 questions based on the G20/OECD Principles of Corporate Governance. These principles are globally accepted benchmark for corporate governance.
Later on, IiAS, Inter-national Finance Corporat-ion(IFC) and BSE have come together and extended the scope of scoring to BSE 100 firms, in 2017.
The top 10 companies in terms of corporate governance standards, according to the methodology in 2017, in alphabetical order, were Bharti Airtel, Bosch, Crompton Greaves Con-sumer Electricals, HDFC Bank, Hindustan Unilever, Infosys, Mahindra & Mahindra, M&M Financial Services, Marico and Wipro.
By the study, Infosys and HDFC Bank, which were in the leadership category even in 2016, retained their status. The sharpest increase in scores, among the ten, was observed for Wipro, for its better disclosures on the website, in the annual report, on aspects of board evaluation, leadership experience and succession planning.
Of the BSE 100 companies, three were in the 'Leadership' category with a score of 70 and above. The largest proportion of companies were in the 'Good' category (47 per cent), followed closely by those in the 'Fair' category (45 per cent). Five companies had a score of less than 50, to figure in the 'Basic' category.
"The corporate governance scorecard looks beyond compliance by focusing on the substantive issues relating to governance practices, disclosures and control, thereby helping the market move beyond a check the box approach. It can be used by corporates, investors and regulators alike," IiAS said.
Companies in the BSE 100 Index tend to score well in terms of disclosure and transparency. These companies have clearly laid out the shareholding pattern and ownership structure, along with details of board members and top leadership. Granular details have been provided on corporate social responsibility (CSR) initiatives and most companies have disclosed standalone and consolidated results quarterly.
In addition, all the companies have appointed a woman director on the board and rotated the auditors wherever the auditor tenure exceeded ten years.
The IiAS study said improvements are required for better enforcement of shareholder rights and equitable treatment of all shareholders. The related party transaction (RPT) mechanism need to be tightened further with greater disclosures in the annual reports and valuations reports. Companies need to facilitate shareholder participation at general meetings through webcasts and video/tele-conferencing. Robust investor grievance policies, with escalation mechanisms, need to be instituted. Also, stakeholder relationship committees must start playing a more active role in engaging with investors, suppliers, creditors, customers, and regulators. Disclosures on succession planning, risk management frameworks and internal control mechanisms must also be improved.
"Companies can use their current scores as a baseline and use the scorecard to decide areas of improvement,". IiAS said. Investors can use the scores to benchmark their portfolio. The IiAS study observes that companies in the services-focused sectors tend to have a relatively better score. Part of this may be attributed to the stronger governance requirements demanded of them by stakeholders.
The services-focused companies include those IT, tel­ecom and financial services. Also, institutionally ow­ned and widely held companies tend to have better governance scores. Stocks of better governed firms were less volat­ile. There is a negative correlation between the governance score and the one-year stock beta – implying that better governed companies tend to ha­ve less stock price volatility.
Overall, as of 31 December 2017, corporate India's governance practices have improved over the previous year. The IiAS study says the median scores of Sensex firms, which account for nearly 40 per cent of BSE's market capitalisation, improved to 62 in the 2017 study vis-à-vis 60 in 2016. Moreover, three companies figured in the "Lead­er­sh­ip" list versus two in Dece­mber 2016.
raviranjan@mydigitalfc.com