,

Friday, 19 January 2018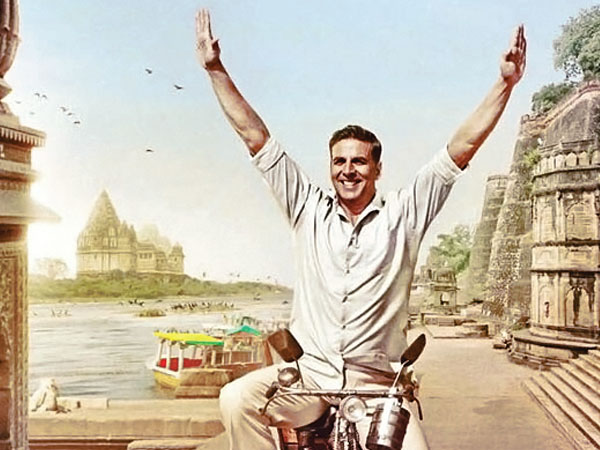 T he Padmaavat release strategy seems to be backfiring on the makers. The 'Ban Padmavat' movement has cascaded. After the governments of Rajasthan, Gujarat and Maharashtra, the Haryana government has now also decided not to let the film release in the state. This is not to say sporadic trouble is not expected in other state centres.
The makers of Padmaavat could have exercised patience and waited for the protests to simmer down. Instead they jumped ahead to cash in on the Republic Day weekend. Public memory is short but not all that short, it seems!
The moot point is if Sanjay Leela Bhansali should have worked on dousing the fire while it was just a spark — when troubles and protests started during the shooting of 'Padmavati' in Rajasthan! And, to make good the promises he made, if any, at that time?
What is bad for the recovery of Padmaavat is that Bombay Circuit, which comprises of Mumbai city suburbs, Gujarat, Goa and parts of Maharashtra, contributes almost 40 per cent of the box office revenue of a film in its national box office collections. Of this, Gujarat state alone contributes as much as 35 per cent. And, that is quite a setback. On January 17th, the producers of Padmavat moved the Supreme Court against the ban on the film's screenings in four states. The Court agreed to hear the producers' plea the next day. During its hearing the SC stayed the ban directing the respective states to facilitate the smooth release of the film. But how does that help? Law and order are a state subject and, at a local or town level, even a district magistrate has the authority to stop anything that threatens local peace and harmony or harms religious sentiments.
Recently, a school in Madhya Pradesh near Ratlam city was attacked by Karni Sena men where, in an annual day function, primary school students were performing a Ghoomar dance! It did not matter that the target were mere kids! The stage and other property was ransacked. As has been observed, that a court can pass a judgment but its implementation is another matter.
There is this classic case of two firms connected with the film trade which got into a legal tangle sometime during 1960s or thereabout. M B Billimoria & Son, a Mumbai based company had sued a firm run by one Mr Lalji from Kolkata for recovery of dues. The court decreed in favour of M/s M B Billimoria & Son. Awaiting the payment of dues, the Billimoria wrote to Mr Lalji demanding payment. The reply came: A court can pass a decree, court can't make payment. Those were, to a great extent, the days of honesty in business. Mr Billimoria was impressed with Mr Lalji's candid understanding that he must have a genuine problem that Mr Lalji could not pay.
Mr Billimoria did something unexpected. He offered a partnership to Mr Lalji and the firm, Billimoria & Lalji, came into being in Kolkata!
@ The Box Office
The poor run of gap filler films releasing in weeks other than Fukrey Returns and Tiger Zinda Hai have proved to be duds, not even managing to see through their first day. Initially, thanks to Fukrey Returns, that gave a breather to the exhibition trade which was followed by Tiger Zinda Hai, which made the festive Christmas and New Year season bountiful for the trade.
Cinemas were hoping for a lucrative Republic Day weekend with two originally scheduled films, Padman and Aiyaary, due for release this Friday, a three day weekend the day being a holiday.
However, the equation has changed with the sudden announcement of the release of Padmaavat on 25th, a Thursday. With this development, the release of Aiyaary has been shifted to February 9. Now, Padman and Padmaavat will battle it out at the box office during the Republic Day weekend. Padmaavat will eat into Padman's screens but, to the advantage of Padman, it will enjoy a solo run in Rajasthan, Gujarat and Madhya Pradesh where cinema chains may probably avoid the risk of screening the film despite the SC ruling to stay the ban. This should offset the film's collections affected due to Padmaavat in other states.
Last week's three releases — 1921, Kaalakaandi and Mukkabaaz — performed poorly.
*1921 emerges as the better of the lot but, so far, not good enough on the whole. The film has collected Rs 6.5 crore over its opening weekend, is expected to end the first week with a little over Rs 10 crore.
*Kaalakaandi, a Saif Ali Khan starrer and black comedy, ends its first weekend on a poor note as it collected about Rs 3 crore in its opening weekend and will fall short of a total of Rs 5 crore.
*Mukkabaaz managed to put together Rs 3.85 crore for its opening weekend and should end its opening week with a total of Rs 7 crore..
*Tiger Zinda Hai has held on well considering it has swept the box office in first two weeks. The film has added a decent Rs 6.6 crore in its fourth weekend taking its collections to about Rs 325 crore.