, Published : Sep 19, 2018, 2:35 am IST | Updated : Sep 19, 2018, 2:35 am IST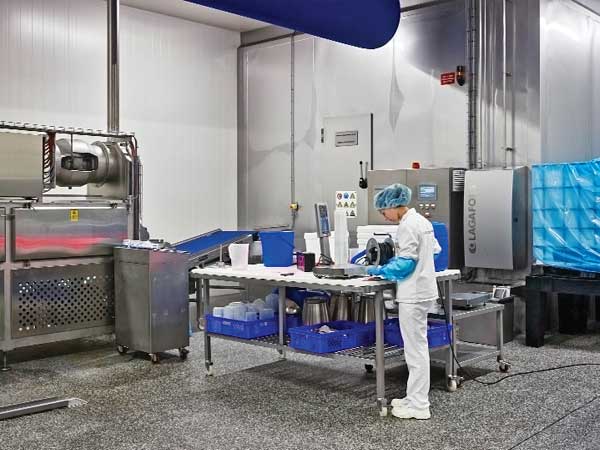 The Secret to Making Fake Meat You Want to Eat
It was chicken thigh, guessed Ferran Adrià. Probably organic or free-range and definitely from the south of France. The legendary El Bulli chef was sampling some mystery meat cooked by a Dutch friend in 2011, trying to figure out what it was. The dish was delicious; the texture of the protein marked its quality.
Only it wasn't meat. Adrià was the victim of a kitchen prank—his taste buds had conned him into believing he was eating poultry. In fact, it was a spiced all-soy confection that's one of the signature products of Holland's waggishly named Vegetarian Butcher. (Well, De Vegetarische Slager in Dutch.)
The eight-year-old company produces more than 40 meatlike products. But everything, from smoked sausages to skewers, tenders to mince, is 100 percent vegetarian. With 70 employees, distribution in 70 countries, and a gross profit of €25 million ($29 million) last year, it's a thriving business. The Vegetarian Butcher operates a standalone vegetarian cafe in The Hague and opened a factory in Breda in March, called the "Plant Slaughterhouse." Once it reaches full capacity at the end of 2018, the facility will churn out 44,000 pounds of "meat" every day.
Standing on his farm 20 years ago, founder Jaap Korteweg never imagined such an empire. He wasn't even vegetarian. He began to reconsider his reliance on meat only after an outbreak of swine fever in Brabant—a southern district where there are more pigs than people—led to the slaughter of millions of the animals. "I started to think about the way we use animals for meat production," he says. Soon enough he became a vegetarian.
As he built his organic farming business, one question nagged Korteweg: Could he shorten the food chain? Instead of feeding grains or meal to an animal so it can produce meat, why not cut out the middleman (or pig or cow) and make meat directly from plants to reduce the ecological impact and minimise the chance of another mass slaughter?
A chance meeting at a campsite in France changed the path of his business. Korteweg found himself sitting next to Niko Koffeman, the lone Dutch senator for the Party for the Animals, which champions animal rights and welfare. A lifelong vegetarian, the avuncular Koffeman had a long career in advertising before he entered politics. He and Korteweg began chatting about the technologies available for turning plant-based proteins into fairly successful meat analogs. According to Koffeman, at one point the farmer just asked, "What if we start a factory making our own?" A week later, the pair created a company.
It was Korteweg who supplied the capital from his existing business to fund the experiments, which took place in partnership with scientists at Wageningen University & Research, who'd already been working on meat substitutes for more than a decade. Once Korteweg—who still retains veto power over products—was happy with the first few recipes, he turned to Koffeman and tasked him with creating some buzz. "I was very convinced we needed a catchy name, a conversation piece," Koffeman says. "So we made a shop that looked like a butcher's from 100 years ago and called it the Vegetarian Butcher."
It was an instant hit. Locals in The Hague flocked to the white-tiled space with its neat rows of "sausages" and "burger patties." The staff was clad in clean aprons, and the art nouveau logo featured a tousle-haired maiden smiling serenely, a bundle of carrots tossed over her shoulder. (The original shop is currently closed, as the street on which it sits is undergoing historic renovation, but it should reopen in 2020. In the meantime, a Vegetarian Butcher restaurant is serving lunch and dinner and also selling products.)
Unsurprisingly, soy is a central component of many recipes, including the "chicken" Adrià tasted. But the company also uses other bases. A "filet American" is made from wheat; pâté is coaxed from white beans. The high-protein lupin bean, once widely grown in Northern Europe but less prominent now, is a filling in sausage rolls and croquettes. About 70 percent of the products are vegan, but Korteweg has set a target of reaching 100 percent animal-free by the end of next year.
The challenge, as Korteweg and Koffeman soon discovered after seeing the initial response to the shop, was not finding a market but producing enough to serve it. Sales in the meat-substitute market in the Netherlands in 2007 were €58 million; 10 years later they'd risen 43 percent. When Korteweg first broached the idea that became the Plant Slaughterhouse, banks weren't keen to lend the €7 million he needed. So he turned to crowdfunding in October 2015. Within three weeks, pledges had maxed out at €2.5 million, the highest amount that can be legally raised through crowdfunding under Dutch law. Banks quickly offered the rest. After two-and-a-half years of construction, the Plant Slaugh?terhouse is ramping up production.
The facility uses many machines familiar to traditional meat processing, such as giant cutters and form cooks. But its secret weapon is a new contraption, the first in Europe to be developed expressly for processing plant-based meat. It's the fruit of Korteweg's longstanding partnership with Wageningen University.
As food process engineering professor Atze Jan van der Goot explains, most meat analogs are produced by cooking some kind of bean until its proteins are denatured. The resulting slurry is then passed through an extruder—the same kind of machine that might make pasta—but under pressure. As it emerges from the nozzle, this bean paste expands, resulting in a spongy mass that can then be flavored. The challenge is texture: It's almost impossible using this method to evoke the muscle and fiber of a steak.
"Mimicking muscle is the holy grail of making plant-based meat," Van der Goot says. The difficulty comes in trying to align plant fibers the way they're aligned in muscle. That's where the new machine offers a solution: It can be programmed to mimic protein, be it chicken, fish, or pork, up to 1,000 times more precisely than extrusion. There's also no limit to the size of the resulting vegan steaks—they can be printed by the foot.
The Vegetarian Butcher intends to release this technology to the world, but its precise recipes will remain proprietary. A countertop machine, the Nespresso of meat printers, is also under development.
Korteweg wants to persuade, not punish, people to eat less meat one delicious mouthful at a time. After all, he says, 1 kilogram of soy can be processed into 3kg of analog chicken; if it's fed to a baby chick to fatten it into an adult bird, the yield from that same amount of soy works out at just 0.15kg of flesh.
Korteweg claims that the Vegetarian Butcher's plant-based beef has an environmental footprint seven times smaller than the cow-based version. The Plant Slaughterhouse itself is resource-neutral; it's completely powered by wind and solar energy. He believes he can conserve the planet's resources without sacrificing taste or texture.
Perhaps the greatest endorsement of the Vegetarian Butcher's ethos comes from an unlikely ally: Unilever Group, the conglomerate behind the best-known meat producer in the Netherlands, Unox.
For the past 18 months, Unilever has been selling veggie meatballs under a co-branded licensing agreement with Korteweg's company. The trial has been so successful, the conglomerate will add several products under the same banner before yearend.
"You can't only convert people to vegetarianism by saying the downsides of meat," says Robbert de Vreede, Unilever's vice president of foods for the Benelux countries. "You have to give them all the benefits of meat without the downsides. That's where the magic lies."