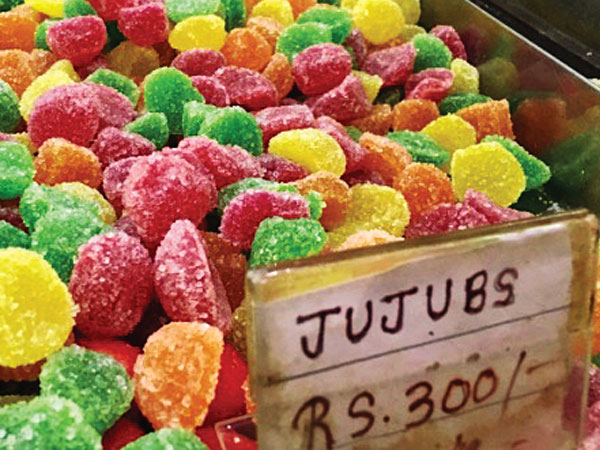 One of the most important must-do activities in Mumbai, is a visit to the city's famous Irani cafes. It has been said often and in many different ways that "There is no bigger culinary celebration of Mumbai's cosmopolitanism than the city's many Irani Cafes." Opened by Zoroastrian migrants from Iran, these cafes steeped in history remind us of the days gone by.
Iranian cafes can be traced back to the migration of Persians that happened almost 1300 years ago and is said to have continued till about 150 years ago. The last migrants fled Persia due to the great famine and reached India after a very difficult and treacherous journey. Crossing the Hindu Kush range was no child's play, but the need to leave Persia was so great that most of them managed to reach India — 'a fertile land that was likened to paradise.' It has also been recorded that among those who migrated from the Yazd and Kerman areas, chose to set up general stores, which later came to be known as Irani cafes.
These rather quaint establishments were earlier selling provisions and liquor, with a bakery on the side. Over the years most of them became cafes, serving quick meals at the cheapest prices. For instance Brun-maska ( a bun with a thick layer of butter) with Irani Chai, is still the cheapest and the most popular item on the menu. The large number of Irani cafes that had erupted over the years in the southern part of Mumbai, seem to have slowly faded away leaving the few whose owners are determined to fight it out.
The oldest cafe among these and a well-known landmark, is Kyani & Co founded by Khodram Marezaban in 1904. Located in Marine Lines, the cafe still maintains its original atmosphere with red chequered table cloths, large glass cabinets full of jars of jujubes, cookies, biscuits and other savouries — the true image of a typical Parsi Cafe! For those Iranians who arrived as immigrants, history and heritage are very important and most cafes sport portraits of their founders and families. At Kyani you might notice a portrait of Aflatoon Shokri who took over the eatery in 1957. The framed portrait was done by the legendary M F Husain, who was a regular visitor at the cafe.
What was important about Aflatoon was that he valued heritage and did not make any changes in the decor and except for adding some new containers for take-away meals, every utensil used remains as close to what was used in earlier times.
Aflatoon's son Farokh who now runs the Kyani Cafe, has been trying his best to keep the prices as low as possible to ensure that their regular guests are not inconvenienced. This is where you can find 'a wholesome breakfast for less than Rs 100', before rushing off to work in Mumbai. Farokh's determination finds Kyani Cafe serving their delicious Akuri – a traditional Parsi dish of scrambled eggs on toast — with a cup of cardamom flavoured Irani Chai, priced within Rs 100!
We now move on to another much-loved Mumbai restaurant, 'Britania &Co', opened by Zoroastrian migrant, Rashid Kohinoor in 1923. Now run by Rashid's third generation descendants — 88-year-old son Boman Kohinoor and his son Chef Romin. Britania's menu offers all the original Irani and Parsi dishes that visitors from other parts of India as well as homesick Parsis from abroad, crave for. Served in the cafe's old-world atmosphere, you can easily visualise British Army Officers thronging this cafe, so conveniently located in the Fort Area of Bombay.
The decor at Britania has remained more or less the same over the years, including the 'Bentwood furniture imported from Poland' during its early years. Much of the business these days is on 'Take-away' and home delivery, but lunch and dinner can be fairly busy, even on week days. International travellers are some of their regulars, who carry away packed items to savour Parsi delicacies at home. As expected the most popular items on the menu are 'Sali Boti' (mutton gravy with fries), Dhansak (chicken or mutton in a lentil gravy) and Patra ni Macchi (steamed fish wrapped in banana leaf.'
An important item on the menu is the Berry Pulav created by Boman's late wife Bachan Kohinoor — a dish not available in any other restaurant in Mumbai. To create this authentic Iranian Pillaf, barberries are imported from Iran even today. There is however a difference in taste since Iranian Pillaf is a rather dry dish, while the Britania version has been spiced up to suit the Indian palate.
Among the other well known Iranian cafes is B Merwan & Co, a large establishment that fiercely maintains its old-world look. Located just outside the Grant Road Railway Station, it serves the standard fare of 'Brun–maska and Chai' to all those who are in a rush. Merwan is also famous for its Mawa cakes — that magically disappear within two hours of being baked!
Sassanian Boulangerie a restaurant that completed 100 years in 2013, is a perfect example of a cafe created by an Iranian migrant. Rustam Kaikuhru Yezdabadi who migrated from Yezd in Iran to Mumbai, began his business by selling tea and biscuits and later expanded it to a department store. Today Sassanian Boulangerie located in Marine Lines is the only one to have completed a century. More versatile than the others it has probably lasted so long, because it has adapted to changing tastes. The board outside mentions — 'Chinese, Parsi and Sizzlers!'
Starting out as Cafe India in the 1920s, its name was changed to Jimmy Boy in 1999. It is among the best maintained Iranian cafes in Mumbai and chooses to serve standard Parsi cuisine, as well as some other cuisines. The best item to order from the menu is Lagan nu Bhonu (the wedding thali), that offers the best Parsi recipes. Besides this, there is the famouis Chicken Farcha (fried chicken), Salli par Eedu (mutton with egg) or Chicken Dhansak, or the more popular and Mutton Dhansak and more.
Yasdani Bakery is named after Yasd, the region in Iran from where the founder of this cafe and so many others, came from. Located in a by-lane in the Fort area, Yazdani Bakery may look ordinary from its simple exteriors, but there is nothing ordinary about the food it serves. Starting with their excellent multi- grain bread, splendid 'Rum Cakes' and biscuits, we can also add that their 'Brun Maska and Chai' is also quite special. Yazdani Bakery is also proud of its heritage interiors that include a large clock and a special antique brass calling bell.
One hopes that these heritage jewels will be able to hold their own among the onslaught of modernity. With the popularity of modern WiFi-abled cafes increasing every day, one wonders how much longer these unique heritage eateries will be able to cope with the stiff completion. I would suggest, if you've missed out on a meal at an Irani Cafe so far, make a beeline to one of them on your next visit to Mumbai.....who knows how long they'll be around.