,

Thursday, 13 September 2018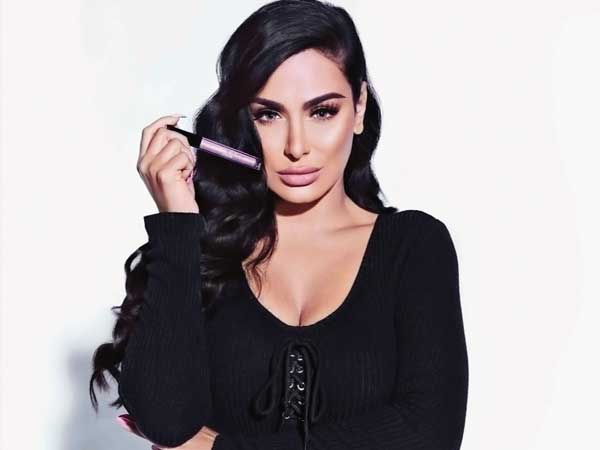 In the first episode of Huda Boss—a ­reality series about beauty mogul Huda Kattan that began airing this summer—the Dubai-based makeup artist opens a box of concealer that was scheduled to debut in March under her brand, Huda Beauty.
Decked out in Versace and her signature false eyelashes, she applies the concealer and watches with horror as it begins to oxidize. "My face is orange!" she wails to her husband over the phone. "I look like an Oompa Loompa!"
The hit show attracts up to 9 million viewers on Facebook Watch, but it's just one of many milestones for the 34-year-old since she introduced her first product five years ago. Ranked No. 37 on Forbes's America's Richest Self-Made Women list, Kattan has a net worth of more than $500 million, a fan base of 26 million Instagram followers, and 2.4 million YouTube subscribers.
Huda Beauty, which sells eyeshadow palettes in colours such as Trust Fund, Fling, and #Blessed, has been valued by Forbes at an estimated $1 billion.
Last year, Kattan sold a minority stake in her brand to TSG Consumer Partners LLC, a company known for investing early in hit beauty products. That makes her "the first social media beauty influencer to attract private equity money," says Deborah Weinswig, founder and chief executive officer of Coresight Research, a retail think tank.
Growing up the middle child of Iraqi immigrants in a small Oklahoma town, Kattan began using beauty products at around age 9. "As a young girl, I felt very unattractive, so I was always intrigued by makeup," she says.
In 2008 she graduated from the University of Michigan at Dearborn with a business degree and joined her family in Dubai, only to lose her job as a financial recruiter during the recession. She moved to Los Angeles to study at makeup school, returned to Dubai, and in 2010, at the urging of a sister, started a beauty blog.
One of her early hits was The 10 Commandments to Taking the Perfect Selfie, which has since garnered 2.5 million views. Kattan began sharing how-to videos on Instagram and YouTube that marked her as the straight-talking best friend who's equipped with hacks that beauty-counter salespeople wouldn't dream of sharing—that a toothbrush and baking soda is the best way to clear and tighten pores, for instance, or more bizarrely, that glitter is an unconventional way to cover underarm stubble.
"Huda is incredibly appealing on a ­number of levels," says Sarah Brown, a former Vogue beauty director who has an eponymous consultancy. "She's beautiful, she's a good makeup artist, and she runs her business like a real business. She's also genuinely nice, relatable, and a bit self-deprecating."
Still, the extent of her ability to translate that personality into high-­volume sales has been a surprise. When she introduced a false eyelash collection at the Sephora Dubai Mall in 2013—aided by an endorsement from Kim Kardashian, to whom Kattan is often ­compared—it sold more in a month than what the retailer estimated would move in a year. "It's a fundamental shift, as influence, rather than affluence, becomes the primary driver of commerce," says Greg Portell, lead partner at A.T. Kearney Inc., a global consumer and retail practice. "Especially in beauty, the maturation of the influencer as a channel has reshaped how companies think about their business and traditional sales metrics."
Kattan has also mastered a maximalist approach to makeup that's popular on Instagram, Brown says. "Contouring," which focuses on the strategic use of highlighter and bronzer to create the illusion of, say, a less-pointy chin, a narrower nose, or chiseled cheekbones, was once reserved for movie sets and award ceremonies. Now the look is standard for women who share images of themselves through the artifice of a screen, with all the additional editing and curating that it allows.
She considers her aesthetic to be a natural one, but concedes that it's a matter of context. "When you wake up in the morning in Dubai, you put your fake lashes on," Kattan says. "It's an environment where people really care about their looks. The girls wear black abayas, but they'll pair them with Yeezys and a Birkin."
Her brand now sells 20 styles of lashes, including one made from mink hair. She also offers ­liquid lipsticks, lipliners, and a foundation called #FauxFilter. This fall, Kattan will launch a standalone collection of unisex scents.
And the concealer that turned her face orange? The show used the drama as a storyline, as Kattan treks to a Milan factory to mix pigments until she's satisfied and returns home, triumphant. (It goes on sale later this year.) The arc has the feel of another tutorial—this one on the savvy art of saving face.