,

Friday, 26 January 2018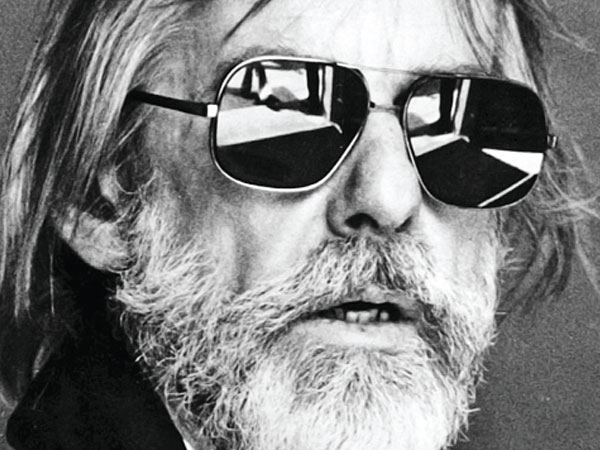 Over the span of nine years, Hal Ashby released five movies that would comprise the highlights of his brief career: The Landlord (1970), his directorial debut, looked at race relations and gentrification. Harold and Maude (1971) tracked the love affair between a 20-year-old man and an 80-year-old free-spirited woman. Shampoo (1975), the story of a promiscuous stylist, played by Warren Beatty, satirized LA's sexual mores. Coming Home (1978) starred Jane Fonda and Jon Voight in a Vietnam War-related
romance. Being There (1979) featured Peter Sellers in an excoriation of the American political system.
Soon after, though, Ashby's star faded. He released a series of duds, made concert films for the Rolling Stones and Neil Young, then died of pancreatic cancer in 1988 before he had a chance to make a comeback. For the past 30 years, the director has been relegated to near obscurity, while his peers from that era, most notably Francis Ford Coppola and Martin Scorsese, have become pillars of the Hollywood pantheon.
A documentary of his life, Hal, premiering at the Sundance Film Festival, makes an effort to revive Ashby's reputation. It moves chronologically through highlights of his films, supplemented by clips and interviews with many of the actors who starred in them — Voight, Fonda, Jeff Bridges, Rosanna Arquette. Their recollections are supplemented with observations from a boldfaced, if sometimes random, series of names. Knocked Up director Judd Apatow and American Hustle director David O. Russell feature as commentators.
What becomes clear, as the documentary ticks through Ashby's films, is that they are held in such high esteem by actors, producers, and directors because he represents a vanishingly brief time in Hollywood when film executives let eccentrics flourish. Hal is as much an elegy to auteurism as it is the story of a filmmaker's life. "The 1970s are still considered this incredible period in American filmmaking," says Berlin-based film critic Giovanni Marchini Camia, "where the directors had control and money in a way they haven't had before or since. It's definitely
romanticized."
Born and raised in Ogden, Utah, Ashby moved to Los Angeles when he was 19 after spending time in Northern California, abandoning an infant daughter along the way. The high school dropout worked his way up from gaffer to editor,
eventually winning an Academy Award for cutting In the Heat of the Night.
He started his directorial career shortly thereafter, at age 40. The Landlord, which was a modest success at the box office, set the tone for his wry social commentary, with sharp takes on the growing inequality and sustained racism of the early '70s. He solidified his standing with Harold and Maude, a May-December relationship comedy that featured a soundtrack by Cat Stevens. (Stevens, who later changed his name to Yusuf Islam, is interviewed in the film and politely complains that he "was a little bit horrified" after seeing how his songs were used in the film.)
What first-time director Amy Scott — who also got her start as an editor — wants viewers to appreciate about Harold and Maude is that Ashby was allowed to make it at all. We're told that executives "had a hemorrhage" when they saw a trailer featuring a kiss between the protagonists, but the film was released, and his next, The Last Detail (1973), was dutifully funded.
It's a theme Scott returns to throughout the film, which never quite decides if it's a hagiography or straight overview of Ashby's career: By dint of their creation, his films embody the era. His crumbling career, in turn, is tied directly to the increasing corporatization of the entertainment industry. A perception of excessive drug use (which the film disputes) "effectively blacklisted him," Marchini Camia says. "He was a clear victim of the studio system."
"I think the nightmare for people like Hal Ashby probably was that when you start a project, people say, 'I totally believe in what you want to do, and I'm going to support you. Go for it,' " Apatow says in the film. "And then they f--- with you until you lose your mind." Arquette is more blunt. "They didn't respect him," she says. "And it killed him."