,

Wednesday, 13 September 2017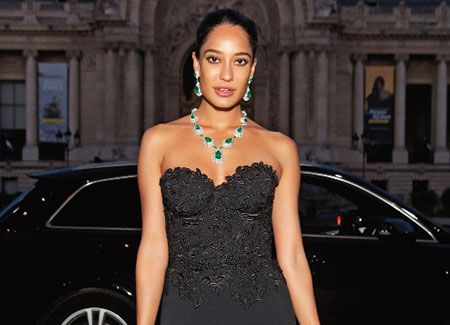 All that sparkles is definitely diamonds, especially when it comes to haute haute joaillerie by Nirav Modi. The designer celebrated his success with a gala dinner at the 29th annual La Biennale in Paris on the 9th of September. Model Lisa Haydon, the international face of the brand, attended the event dressed in a black Caroline Castigliano gown complimented with a spectacular Nirav Modi emerald and diamond set. Actor Priyanka Chopra and Siddharth Malhotra, the newest faces for the brand, were not spotted at the glamourous event, held at Grand Palais, Paris.
NIRAV MODI the brand is built on a passion to create extraordinary diamond jewellery. Pieces from the designer's repertoire have been auctioned for unheard prices at prestigious at Sotheby's and Christie's across the globe. Precious materials, excellence in quality, design, innovation and craftsmanship is the brand's hallmark.
Each piece represents a unique expression of Indian heritage blended with a global outlook. The brand's commitment to originality has resulted in unique setting techniques and globally patented diamond cuts, including the Jasmine cut, the Endless cut, the Ainra cut and the NIRAV MODI Embrace mechanism.