,

Wednesday, 18 October 2017
Thanks to PVR you can say bye-bye to unhealthy junk food and indulge in fine dine options at its premium halls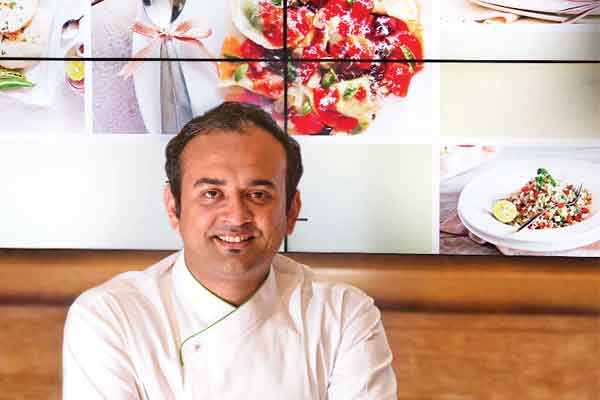 When it comes to snacking in a cinema halls, most often the menu is limited to junk food—popcorn, chips, nachos, burgers, hot dogs etc. But PVR is changing the way you dine at the movies; forget everything you have experienced at the movies and tune into a whole menu of fine dine choices. It's the makings of a perfect date night.
The cinema chain's The Luxury Collection has brought on board Chef Saito and Chef Mayank Tiwari. Chef Mayank Tiwari is an expert in the world of International cuisine, with noteworthy experience of over a decade of wining and dining the elite across the country. He is now the executive chef for PVR's The Luxury Collection. Mayank is no stranger to combining modern culinary techniques with classic cooking, he has worked with some of the country's renowned and most successful restaurants including Olive Bar and Kitchen MUMBAI & Olive Bistro Pune, Hyderabad , Gurgaon as the Chef De Cuisine, Smoke House Grill and Smoke House Deli, Bohemia¬-French Café and restaurant in Mumbai, Touch-Modern European Restaurant and Bar.
"The F&B model was very different from when I first moved from restaurants to cinema halls. The general trend in cinemas is people indulge in food they wouldn't normally eat at a restaurant like fries loaded with cheese. We are trying to reinvent the experience to a gourmet offering. It was very new for me when I joined four or so years ago, but it's been a fabulous opportunity to work on a completely different model. It has given me both professional growth and personal experience which is different to being a chef at a restaurant," states Chef Mayank.
An excursion like this could be tough considering the diners focus is completely tuned into the movie, plus the lighting doesn't help. But this hasn't deterred Tiwari, who states, "One doesn't want to lose their concentration while watching a film because the film maker is trying to get your complete attention in a short span of time. So we try and keep the presentation and plating simple and elegant. Slicing the proteins so they are easy to cut, using techniques which allow the proteins to become tender so you can cut your chicken with a fork, rather than a knife. We have also got bento boxes which fit on your recliner tables perfectly and have ordered wooden trays to fit into the size of the recliners. There is also a fabulous selection of functional crockery and cutlery. The presentation has been redone to work within a cinematic environment for a personalised experience." Which brings us to the crux of the matter what are the numbers? Any business needs to see growth as an indicator of the direction it will take. To this Mayank states with satisfaction, "We have seen an increase in food sales which is almost three-fold in the last couple of years, this is a clear indicator that we are doing something right. The kind of evolution we have had with Chef Saito coming on board has provided us with a touch of finesse. My learning from when I first got here till today has been a great journey. I have a fabulous team who works with me in my kitchens and we are proud of the quality and presentation of the food we serve."