,

Friday, 8 June 2018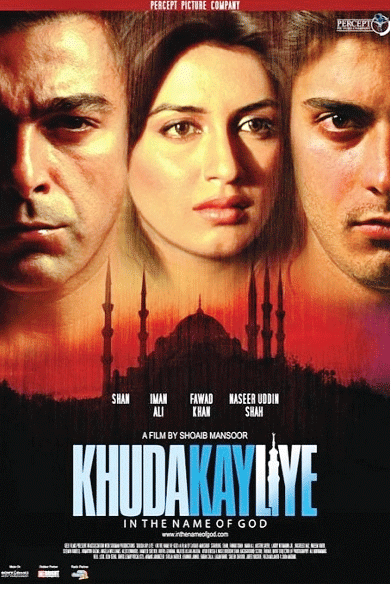 Acertain portion of the media and film industry seem to be living in a dream world in which they imagine that India and Pakistan can work together in some fields, especially film production. There was once a peace campaign, Aman Ki Asha, which was acknowledged by Pakistan with frequent terrorist attacks. Placating our enemies seems to be a weakness with us.
In the early 2000s, The Times Of India in one of its weekly columns juxtaposed two differing views. The subject was: Should India and Pakistan co-produce films? I wanted to choose 'We should not' since we have nothing in common when it comes to business as well as content, quality and technology with Pakistan in any field, especially, films. But, I was told that the Pakistani counterpart had chosen her line of the debate and I was left only with the other option, the one I wanted, anyway: We Should Not! To our media, the first choice was what the Pakistani viewpoint stood for! But, that is what Asha/hope and placating is all about, Aman ki or otherwise!
However, I agreed to take the other side. After all, it was the Times of India and, at that time that was the newspaper which mattered. Now we have news channels by the dozen. And, then, I mean, that is the paper that goes with your morning run to the bogs. I had seen some of the Pakistani TV content like Fiffty Fiffty and AanganTehra, which were good despite having been made with limited resources, and I knew that their films lacked not only in content but grossly in quality. Their kind of films could be slotted in India at best in the C Grade category and deserved to be screened only in those old time chhapra cinema halls, if at all.
Even one of their best films, Khuda Ke Liye, which was made much later, could not collect more than Rs 50 lakh pan India! And, I must say, it was a great film. But, the problem was, the Indian audience could not identify with the theme about an innocent Pakistani youth arrested the US and subjected to third degree torture. He is a wreck when he returns home and has lost the will to live.
It seemed like Indian viewers were just not willing to acknowledge Pakistani content. And when it came to Pakistani films, their own media made fun of their creativity. Is it any wonder then that the piracy of Hindi films was and is a flourishing business in Pakistan! Since the prints for the Middle East used to be dispatched on a Friday or Saturday, prior to a film's India release, the pirates had an easy run on the business.
Films from India vis-a-vis Pakistan have been on-off affair. They were banned in Pakistan after the 1965 India-Pakistan war and the ban was intensified in the late 1970s. The ban was not very effective and, with the advent of the video, piracy thrived.The ban on Hindi films was finally lifted only in 2008.
There was again a film ban after Indian forces in Kashmir were attacked by the Pakistani Army leading to a huge retaliation from the Indian Army. This led to a public outcry against employing Pakistani artistes in Hindi films which had almost become a norm. Pakistan's reaction again was to ban Hindi films. The ban was imposed in end 2016 but, as Pakistani cinema halls started starving for content, eventually the ban was lifted after four months in January 2017. (Pakistan still bans quite a few Hindi films every year if the theme is not palatable to them. The major ones among them being: Ek Tha Tiger and Tiger Zinda Hai, Dangal, Padman, Raazi, Veere Di Wedding, Jolly LLB 2, Naam Shabana, Raees, Udta Punjab, Neerja, Baby, Bhaag Mikha Bhaag and a few more.)
Now, temporary moratoriums are imposed during Eid for a week or two on Hindi films so as to let Pakistani films cash in on the festival footfalls.
This year, Pakistan authorities banned the release of Hindi films for 16 days (two days prior to Eid and 14 days after Eid) but this has now been shortened to nine days, (two days plus one week). Race 3, which releases in India on 15th June, the Eid weekend, will now release in Pakistan on the 22nd. Sanju, due to hit cinema halls in India on June 29, is slated to release simultaneously in Pakistan.
Now, Hindi films are allowed to release in Pakistan officially. And the irony is that the Pakistan film industry survives only because of Hindi films. Without the regular flow of Hindi films, cinema halls in Pakistan would have long ago been converted into cold storages. According to reports, revenue from Hindi films account for as much as 75 per cent at the Pakistani box office.
Coming back to the Times Of India's two way views on whether the Hindi and Pakistani film industry should make films under a joint venture I was left with only one choice, that is to say no. Sure, it was a No. There is no denying that Pakistan has some great writers and that the magic of Urdu still persists. In fact, it was my view all along that till India had Urdu film writers, we made better films. Even the lyrics written in Urdu made for more meaningful songs.
While, I did not favour co-productions with Pakistan, I did suggest that, if at all both sides were keen, we could start with the co-production of Punjabi films in which artistes from both sides of the border could feature. In those days, our regional films were not much to talk about though they were still better than anything that Pakistan made.
The suggestion about making Punjabi films was due to a huge Punjabi market in Pakistan. Besides, they would not need to watch Indian Punjabi films on pirated video. The other advantage was that Punjabi films have enjoyed a huge market in UK and Canada besides USA. They each commandeer as big a circuit as the Indian state of Punjab. Today, even Punjabi films are made on huge budgets.
But that was simply a newspaper initiative. A space filler or somebody's idea of filling the op-ed page. And it remained just that. After all, why do we need joint ventures with a weaker film industry in a bid to prop it up while our own films have a market there!
@ The Box Office
*This week's new release, Veere Di Wedding, had a healthy opening. The film was aimed mainly at the youth and was banned in Pakistan for using vulgar language. It opened with Rs 35.7 crore. The film held up fairly well through the week and should close its first week at about Rs 55 plus crore.
*The other release this week, Bhavesh Joshi Super Hero, proved to be a disaster at the box office.
*Patriotism works. Parmanu: The Story Of Pokhran had a decent second weekend of Rs 9.9 crore. The film is expected to close its second week with figures of Rs 16 crore taking its two week total to a little over Rs 50 crore.
*Raazi continues to hold its own in its fourth week. The film should add another Rs 8 crore this week taking its four week tally to Rs 116 crore approx.