,

Monday, 13 November 2017
Demonetisation, GST and Rera have brought the real estate sector down to its knees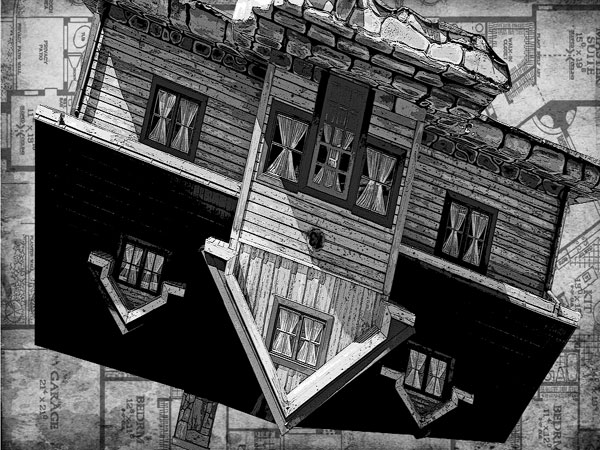 Demonetisation has brought deep disruptions in the `hard cash-driven' real estate sector in the country. A year after the historic note ban, a bunch of multinational realty consultants say that the sector has started showing signs of recovery after it went into a sudden shock and drastic business decline.
However, a ground level check run by Financial Chronicle among small and medium realtors in Bangalore confirmed the fact that the after-effect of demonetisation on the industry is far from over.
This is what Mohan S, a seasoned realtor in Bangalore had to say: ``Cash has virtually vanished. No one wants to invest in realty now, as returns are abysmally low. Genuine homebuyers are also waiting for prices to come down. Demonetisation, Real Estate (Regulation and Development) Act (Rera) and the goods and services tax (GST) together have brought the industry to a standstill.''
The triple tsunami of demonetisation, Rera and GST have resulted in a deceleration of new property launches. The supply of new housing units in the top six cities in India during the first three quarters of 2017 was down by around 60 per cent compared to
the same period of 2016, as per a post demonetisation analysis done by Anarock Property Consultants, JLL's erstwhile residential brokerage business, which was acquired by Anuj Puri, who was the chairman and country head of JLL India.
With respect to property sales, the secondary market was obviously highly susceptible to demonetisation as compared to the primary market. ``Such sales have been hampered significantly due to demonetisation,'' says Puri who is currently chairman of Anarock Property Consultant.
"Property transactions in the secondary sales and luxury housing segments tended to have significant cash components,'' he explains.
The rolling out of key policy reforms such as Rera and GST have compounded the aftermath effects of demonetisation, says Puri.
Echoing similar sentiments, Ramesh Nair, CEO & country head, JLL India says that the movement of black money in real estate has definitely been curtailed by the
recent policy initiatives - and this has, in fact, been one of the main reasons why the resale and luxury homes market have been the hardest hit by demonetisation.
Joining the same line of conversation is Amit Oberoi, national director, knowledge systems at Colliers International India. ``The residential real estate sector had been under stress even before the announcement of demonetisation. For a sector that was accustomed to cash dealings, demonetisation resulted in a massive slowdown in sale transactions in the immediate aftermath of the announcement,'' he states.
According to Nair, post demonetisation, property prices have remained flat in the mid-range and affordable housing categories, while prices have reduced marginally in luxury housing.
"As a result, more developers are now considering moving into or expanding their portfolio in affordable housing because this is the only really vibrant segment in Indian residential real estate at the moment,'' Nair adds.
He says one year after demonetisation, the sales momentum has picked up slightly in the ready for possession segment of homes in the affordable and mid-segment homes categories. The high-end residential segment has not shown any remarkable improvement overall, though cities like Bangalore, Chennai and Pune performed better than the pricier metros due to more affordable price points.
Bringing in a contrarian view on pricing and reduction in transactions volumes, independent realtor Mohan believes that ``The quantum of commercial deals have come down by 50 per cent and home sales too have halved after demonetisation. Some amount of end-user home buying is still happening only if developers are willing to give price discounts in the 15 to 20 per cent range.''
Again in the commercial space, adds Mohan, sellers and buyers are stuck in the huge gap between guidance value and market value. ``In some cases, the differentials are in the 10X range, no one is willing to budge, therefore no movement is happening.''
A whole year has gone by and the ill effects of demonetisation in the real estate sector can still be felt, though the sector has shown resilience, states National Real Estate Development Council (Naredco).
Commenting on the impact of the note ban, Niranjan Hiranandani, president, Naredco says: "The past one year has been an eventful year and the real estate sector has experienced a roller coaster ride.''
Demonetisation has impacted commercial strata sale to certain extent. There was temporary slowdown in the overall transaction volumes in the first few months post the currency culling. However, a year after demonetisation, investor activity seems to be picking up, says Colliers Research in a recent report on the Aftermath of Demonetisation.
Sales in the secondary residential market, especially in the luxury segment, were impacted post-demonetisation. However, the transactions in mid-segment and affordable housing remained less impacted and buyer preference remained tilted towards ready-to-move-in houses.
As per Colliers Research, the residential sector was impacted more because of statewide implementation of Rera and GST. The developers were occupied in Rera and GST compliance and buyers were in a wait-and-watch phase, points out Collier Research.
Says Hiranandani: "Demonetisation, Rera and GST have had their own share of teething troubles, but fortunately things are under control. Demonetisation has led to greater efficiencies and transparency in the real estate sector.''
The sector has managed to stay afloat because of various government schemes introduced to incentivise affordable housing sector. The government's vision of Housing for All by 2022 may help the real estate sector to overcome adverse impacts of demonetisation, he believes.
Outlook
Although, in the aftermath of demonetisation, the GDP growth has come down to 6.1 per cent and 5.7 per cent in Q1 and Q2 2017 respectively, the good news is that the Business Confidence Index has risen to 64.1 from 56.4 in Q1 2017.
In India, real estate is the second largest employment generator and is slated to grow at 30 per cent over the next decade. The Indian real estate market is expected to touch $180 billion by 2020. The housing sector alone contributes 5-6 per cent to the country's GDP. In the long term, the sector is likely to regain a faster growth trajectory and is estimated to contribute around 13 per cent to India's GDP by 2028.
GST and RERA have been instrumental in infusing a new sense of confidence among buyers, though investors are still under a lot of confusion.