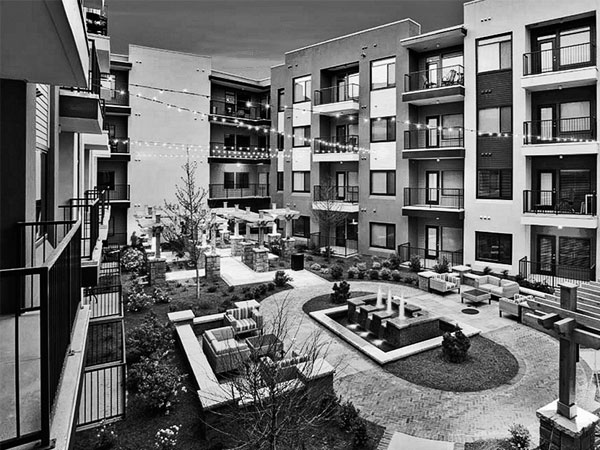 The Union budget 2018-19 was not just the last full scale one before the next general election due in 2019, it was also drawn under the framework of continued rural distress, non-revival of private investment and the urgent need for creation of jobs.
The apparent thrust on agriculture, rural development, healthcare to underprivileged, education and infrastructure was therefore on expected lines.
Likewise, for the real estate sector, the emphasis was on predictable lines. The budget has retained its thrust on affordable housing by announcing a dedicated affordable housing fund under priority sector lending, which is expected to steer end-user demand in this segment.
The demand-side push, added to incentives already provided to developers (infrastructure status to affordable housing, 100 per cent deduction of tax in profits) will boost supply in the affordable segment.
However, there are those who are convinced that the Union budget was yet another missed opportunity to infuse energy into the real estate sector. Finance minister Arun Jaitley could not do many things he could have done and was expected to do – but did not.
Says Samantak Das, chief economist and national director – research- Knight Frank India: "The budget has predominantly focused on revitalising the rural economy, which is a good move. From a sector-wise point of view it has been largely beneficial to healthcare, agriculture and infrastructure. Holistically speaking, that augurs well for the nation, but it has failed to uplift the spirit of the beleaguered real estate sector."
Das explains: "In 2017, measures surrounding 'affordable housing' were the mainstay for the real estate sector. This was also evident in the credit linked subsidy scheme (CLSS) and the last goods and services tax (GST) Council meet where they brought down the effective rate to 8 per cent from 12 per cent. A similar trend is visible in this budget where the 'affordable housing' fund under National Housing Bank (NHB) has been created as a part of priority sector lending.
However, the budget has been silent on stimulating mainstream real estate demand. The sector grappling with the reforms-driven new order has been bereft of any meaningful intervention that may have been achieved through the budget."
Surendra Hiranandani, CMD, House of Hiranandani, rakes up another pertinent point. "The lack of availability of urban land at reasonable price and single- window clearance continues to be a major constraint and the government is yet to address this issue. Rising costs of construction, high fees and taxes, regulatory issues and unfavourable development norms are the other roadblocks, which could restrict the desired growth and implementation of affordable housing in India," he says.
Manoj Gaur, vice president CREDAI-National & MD, Gaurs Group, concurs. "This year's Union budget missed out on providing the much-needed cushion to the realty sector. This was the first budget session post the implementation of Rera and GST, and we had hoped for certain incentives. The government's seriousness and target to achieve Housing for All by 2022 saw a boost for the affordable housing segment, where an affordable housing fund has been proposed. Apart from this, heavy allocation of funds towards infrastructure upgradation will help towards the nation's development."
Therefore, for the country's real estate sector, the only highpoint of the Union budget 2018-19 appears to be the announcement of a dedicated fund for affordable housing segment under the National Housing Bank.
Otherwise, most stakeholders in the realty sector agree that Union budget 2018-19 did not have a direct impact on the real estate sector, which has been reeling for a while and was expecting some big ticket announcements for revival.
There have been no changes in income tax sops or other direct measures that influence the sector.
M Murali, managing director, Shriram Properties, believes that "Announcement of dedicated affordable housing for priority sector fund is encouraging. But there is still a lot to be done to achieve the objective of Housing for All mission, which has both social and economic implications. The real estate sector was expecting much more from budget 2018, particularly under affordable housing segment. The government may have to revisit this area. However the out lay of Rs 2.04 lakh crore for 99 cities under smart city mission is heart-warming."
Amidst these dire prognostications, the cheering brigade cannot be left behind. "The 2018-19 Union budget smartly balances stimulating macro growth and demand as well as reinforcing and furthering ongoing structural reforms. Enhanced investment focus in rural economy, infrastructure, healthcare, education and other core sectors will undoubtedly have its multiplier effect in the country's economic and social development," predicts Tanaji Chakravorty, a leading urban economist.
He adds: "Urban missions such as Smart Cities, AMRUT and HRIDAY are also well underway, with projects worth Rs 2,350 crores already completed under Smart Cities Mission itself. Interestingly, with many cities initiating these reforms in mission mode, a new era of credit rating for cities is being steadily ushered in. As stated in the budget, 482 cities have already started the credit rating process, with 144 cities having got investment grade ratings. This would not only allow new opportunities for accessing urban sector and city projects financing, but also enhance processes and transparency of the country's urban agencies."
Explains Anuj Puri, chairman, ANAROCK Property Consultants "The budget did not offer substantial incentive to individual taxpayers, with slabs remaining constant. A change in the standard tax deduction in lieu of transport and medical expenses, which now stands at Rs 40,000, was the only gift to the salaried class. There was no change in tax savings on home loans, nor were the 80C limits raised. While this put paid to any hopes for significantly increased home buying appetite, there were some notable announcements with positive implications for the real estate sector."
He goes on: "There was continued push for affordable housing, where as many as 51 lakh houses in rural areas are to be built in 2018-19. Also, a dedicated 'affordable housing fund' was announced in this budget. These are the right moves towards achieving the vision of Housing for all by 2022. The budget addressed the anomaly under Section 43 CA to tax real estate transactions at their real value rather than the value arrived at by applying artificially higher circle rates. As per new announcement, if the circle rate does not exceed 5 per cent of transaction value, no adjustment is required towards the capital gains on a real estate transaction. It will help terms of some extra savings if there is parity between the market rates and ready-reckoner rates."