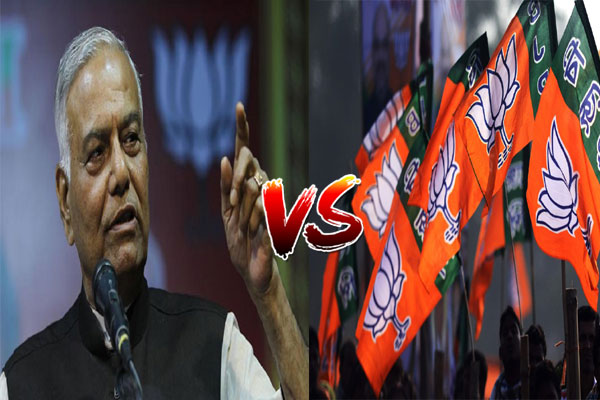 Father versus son, ex finance minister versus current finance minister, interspersed with broadsides at the PM and the party president, the sub text was replete with toxicity, drama and irony. It kept the nation's telly guerrillas spellbound, even as it raised issues over the systemic risks that imperil the economy. With low tide having set in, what is emerging in full view are the contours of a major ship wreck.
The trade off between private capital and public interest means that India is now a deeply under invested economy. The perils of private sector capital are well known and documented, the state of play at debilitated Indian banks and the strife associated with gross capital formation is equally well argued. The under invested nature of the Indian economy is now the single most galling component of the economic matrix.
Public spending remaining the only recourse and after dropping hints which turned into clangers on an economic stimulus, the lack of action thereof has brought the Indian equity markets sliding down irreversibly in the last 10 days or so.To pony up, we need to move or the blowback will be acute. Consider this exposure therapy and for if you sell fear and panic, the public spectacle leads to a public execution. Instead, let us diligently circle the wagons and recalibrate strategies.
With the rising equity markets and the gushing liquidity also coming undone due to the stimulus talk, India has already seen net outflows of $1.11 billion in equities last month, adding to their $2 billion in sales in August. Provisional data shows that FPIs have taken out another Rs 11,000 crore in equities in September, making three straight months of selling. That helped send the rupee down more than 2 per cent, its biggest monthly fall since November. A weaker rupee would raise concerns about market stability and further raise the prospect of a rise in imported inflation. A virtuous circle has been replaced by a self sustaining vicious cycle. It is important for the government and its economic policy mavens to understand that the past is non existent just as your future is. The upshot of all this mismanagement being that contempt can become malignant quickly. In a sideshow to two Sinhas battling one another, came the Bharatiya Mazdoor Sangh distaste for the BJP economic model with an emphatic — The present slowdown is the result of wrong direction of economy and job displacing reforms followed as a continuation of UPA policies.
Therein lies the rub, for right wing economics of deep structural reform has been replaced with the UPA model of welfare economics. The job applicant at 80 may not necessarily have the secret sauce to revive the economic pistons, but he surely strikes a chord when he says that bluff and bluster is fine for the hustings; it evaporates in the face of reality. By pursuing a left of centre economic model backed by a invidious obsession over black money, the BJP government has only self afflicted wounds to show for its rigors over the last 40 months.
The RBI has made a priority of maintaining consumer inflation at around 4 per cent — the midpoint of its mandated target of 2 to 6 per cent — having switched to a "neutral" policy stance from "accommodative" earlier this year. It is thus expected to react with concern after a surge in food prices boosted retail prices up 3.36 per cent in August from a year earlier. But due to rising oil prices, analysts expect inflation could continue to quicken, given that food prices also tend to rise during the winter.
Worryingly, core inflation — which excludes energy and food — has remained even higher, reaching 4.6 per cent in August amid stubbornly high prices in key areas such as health and education. The overall economic metrics remain disturbing and the hard landing that Yashwant Sinha has spoken about may well turn out to be our worst nightmare:
The cumulative growth in industrial output in the first four months of the current financial year was a mere 1.7 per cent, compared with 6.5 per cent growth for the comparable period a year ago. Subdued manufacturing and mining activity resulted in lower growth numbers for the period that was mainly attributed to the continued business disruptions caused by implementation of GST. In addition to this, the sharp contraction in capital goods is reflective of limited private investments in the economy.
The total area under cultivation declined by 0.7 per cent to 1049.42 lakh hectares as of September 15, compared with corresponding period last year, with particularly sharp reductions in oilseeds (-8.8 per cent) and pulses (-3.5 per cent) on account of uneven geographic spread of monsoons as well as deviations in the month-wise distribution of rainfall compared with the long period average.
The growth in deposits has contracted by (-) 0.1 per cent during the period April-September 2017 compared with the growth of 5.1 per cent in the corresponding period last year. The lower growth in bank deposits is mainly on account of the moderation in the inflow of deposits into banks following demonetisation. It can also be attributed to the shift in investor preference to other assets viz. stock markets/ mutual funds that have been giving higher returns.
Worse still, credit growth in the economy has contracted by (-) 0.9 per cent during the period April-September 2017, compared with the growth of 0.7 per cent of the comparable period a year ago. The growth in credit has remained lacklustre on account of the continued slowdown in private investments and the stressed balance sheets of banks that have been inhibiting fresh lending.
Against this backdrop, CARE chief economist Madan Sabnavis and his team says that upside risks to inflation may emanate from the following major factors that could lead RBI to maintain status quo on policy rates in the October monetary policy meet:
Fall in crop sowing area by 7.7 lakh hectares this year compared with year ago levels resulting in lower farm production.
Changes in tax rates on account of GST could also be a cause for concern on inflation.
Inflation in housing Index with implementation of 7th pay commission.
Increase in prices of imports on account of recent rupee depreciation and increasing crude oil prices.
Expectations of the Fed increasing rates. Unchanged rates will continue to attract FPI now that the investment limits in government debt have been increased.
The bucket list of policy formulations to arrest this decline is long and multi fold, time is of the essence, the BJP should not be bogged down with what Yashwant Sinha has said, which will only deflect the attention from the actual malaise of a rapidly decelerating economy. It still has time to fix what is broken, but it cannot remain a captive of dole economics and maladroit of unpalatable reform anymore.
(sandeep.bamzai@mydigitalfc.com)