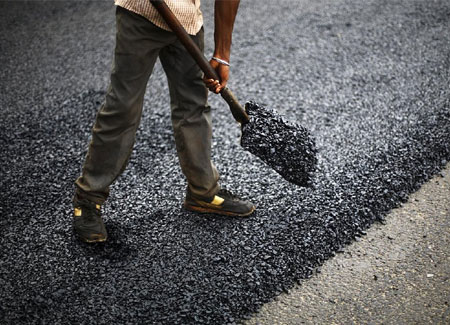 Even while we were celebrating a second successive monsoon, we have been blindsided by the possibility of a late drought striking large swathes of India — as many as 235 districts (government has been denying this) — may end up facing the prospect. Pertinently, weak dispersal of rains has impacted water storage levels, vital for winter crops.
Central Water Commission data reveals a disturbing picture, live storage at 91 prominent reservoirs is at 58 per cent of capacity as of September 8, lowest in five years, a grim reminder of how we remain dependent on rainfall for agricultural activities. Last week, WPI numbers showed that cost push inflation was gathering steam in food and fuel inflation again sneaking up from behind on policy mavens in Delhi who have been quick to castigate Mint Street for inflation watching and targeting.
Again the RBI has been proved right in its estimates. The government data showed that prices of food articles went up by 5.75 per cent in August on a yearly basis, as against 2.15 per cent in July. Vegetable prices shot up by 44.91 per cent in August, as against 21.95 per cent in July. Onion prices witnessed a sharp surge at 88.46 per cent in August, as against a contraction of 9.50 per cent in the previous month. Apart from vegetables, the food articles that saw rise in prices include pulses, fruits (7.35 per cent), egg, meat and fish (3.93 per cent), cereals (0.21 per cent) and paddy (2.70 per cent), validating the central bank's concerns over sudden price spurts due to seasonal demand or systemic and structural agricultural disequilibrium.
Coming as this does on the back of a rapidly decelerating economy over the last 18 months or so, finally turning up in weak GDP print of 5.7 per cent, lowest in 13 quarters, it appears that the government needs to ramp up public spending to ensure that the wheels of the economy start moving again. Most verticals of the economic main frame are facing a slowdown and even a sharp tapering off in activity. The GDP print validates these issues. Credit Suisse India Equity strategist Neelkanth Mishra added yet another twist to this mix — "Indian economy is going through a period of dense fog with uncertainty of macroeconomic variables by itself is likely to impede investment intentions and act as a drag on growth, causing downgrades to GDP as well as earnings estimates for the next financial year."
Terming the Indian economy as "a house under renovation," Mishra said, "a number of structural changes like the exodus of millions of workers away from agriculture, the introduction of GST, the Real Estate (Regulation and Development) Act and the Bankruptcy Code are breaking down vicious cycles that the economy was trapped in." Extremely low investment demand a function of weak capital formation has meant that the onus remains on the government to jumpstart an ailing economy. The advancement of the budget, more time for rollouts and outcomes are all good ideas, but the consumption take off has been delayed by first DeMo and then the GST mechanics.
Even as we struggle with most parts of our economic vector, there is one shining instance of spending, actual outcome and closure connecting rural Bharat where all the problems exist. While the record on the National Highway building programme remains dismal with actual build outs minuscule against road concessions given, the pradhan mantri gram sadak yojana (PMGSY) is an outstanding success. Its implementation in states having a historical deficit of rural roads (Assam, West Bengal, Odisha, Bihar, Jharkhand, Madhya Pradesh, Chhattisgarh, Rajasthan, Himachal Pradesh, J&K and Utttrakhand ) is staggering for its scope and size. The pace of construction of PMGSY roads reached a seven-year high of 130 km per day in 2016-17 as against an average of 73 km during the period 2011 to 2014. In the present financial year 2017-18, the target is to construct 57,000 km of PMGSY roads, at an average per day rate of 156 km and to provide connectivity to 16,600 eligible habitations.
In the first quarter of the present financial year 2017-18 (April-June, 2017), a total of 10,556 km of PMGSY roads have been constructed, clocking an average of 117.28 km per day. This compares very favorably to the first quarter of 2016-17 (April-June, 2016), when a total length of 8,756 km was constructed at an average of 97.29 km per day. The progress in terms of length constructed in the present financial year is 18.51 per cent of the total annual target. The present rate of construction would further accelerate from October, 2017 to March, 2018. Against an annual target of providing connectivity to 16,600 eligible habitations, in the first quarter of the financial year 2017-18, 2,543 habitations have been provided connectivity, which is 15.31 per cent of the annual target.
Which begs the question that when most of the government's programmers like job creation, skill development, manufacturing et al are faltering, why is the PMGSY such a success? This hidden gem was launched in 2000 by the previous National Democratic Alliance (NDA) government with the objective of providing all-weather road connectivity to unconnected rural habitations. It is being seen by the present NDA government as a key tool to spur domestic economic growth, given that the global economy recovery remains weak at present. Finance minister Arun Jaitley had announced an allocation of Rs19,000 crore for the programme in the 2017-18 budget — the same as in 2016-17.
The states that have recorded the highest road construction — Madhya Pradesh (63,548 km), followed by Rajasthan (58,462 km), Uttar Pradesh (45,905 km), Bihar (35,510 km) and Odisha (35,019 km) — are the ones which were the least connected at the turn of the millennium. Not only has it ensured connectivity for perishable commodities, but helped ramp up productivity and wider distribution primarily due to economies of scale. Viewed as a better antidote to poverty than MGNREGA since it is systematically implemented in poorer states like Bihar and Orissa than in the more well off states like Tamil Nadu. Which could be seen from the fact that that Bihar, Jharkhand, Odisha, Madhya Pradesh and Uttar Pradesh together accounted for nearly 45 per cent of the total spending on PMGSY in 2014-15, whereas their corresponding combined share in MGNREGA expenditure was just 25 per cent.
Fulfilling the three-pronged objectives of social welfare, equity and increase in farmer incomes. Bipartisanship ensured that the scheme never suffered due to lack of funding. Initially, it was financed largely through a 50-paise-per-litre cess on diesel, which was raised to 75 paise in the 2003-04 budget. UPA realising the good the CSS was doing actually enhanced allocations when it came to power. Where it scores over a demand or need driven MGNREGA is that under PMGSY, state-wise allocations are fixed based on pre-determined gaps in road infrastructure. That automatically ensures more money being released and roads getting built in Bihar rather than in Tamil Nadu or Kerala.
Prognosis is, PMGSY is less prone to leakage because it is a specific asset-focused programme, unlike MGNREGA that is dole-based and not amenable to monitoring beyond a point. The rigid labour-material ratio prescriptions under MGNREGA also means that the quality of assets created aren't of the standard of roads constructed under PMGSY. What General Khanduri managed to do very quietly under Atalji with road and highway building has been achieved without much fanfare by this centrally sponsored scheme, which has budgets and delivered outcomes to match keeping timetables in mind, something unheard of in government schemes.
sandeep.bamzai@mydigitalfc.com