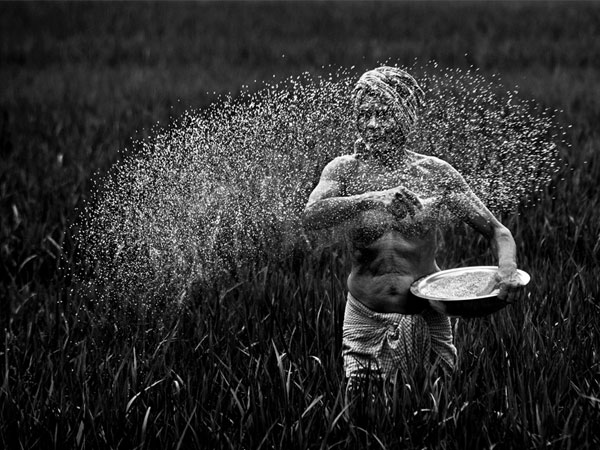 In the days leading up to the annual budget whirligig, this newspaper's team focused on several stories scooping key ingredients of what would be rural, rural and a more farm focused budget. It went beyond the pale and even predicted that a universal health plan for the poor was on the anvil. We got it right, but that is our job. The budget is a vote catcher, its centrifugal force revolves around the acute farm distress and agrarian crisis, mono typical primarily because there is a food glut and yet pricing erosion is playing havoc with home steads in Bharat. The government has moved with alacrity to address the pain points, it has even launched a Modicare universal healthcare plan for a vast swath of poor India — a flagship National Health Protection Scheme termed as Ayushman Bharat to cover one million poor and vulnerable families and provide them up to Rs 500,000 per family per year in secondary and tertiary care during the Union Budget 2018-19. The perils and compulsions of electoral politics means that one can see the hand prints predicated towards it.
The Indian electoral class is made up of several constituents, none bigger than those who reside in our villages and survive on what can only be described these days as subsistence farming. Farmer wrath and ire which emerged last year in Mandsaur, MP and later Maharashtra is an ugly reality. And PM Modi is quick to cauterise the running sore. This budget promises to raise the minimum price offered to farmers for kharif crops by 1.5 x times, while investing heavily in agricultural markets across India; it also delivers more money for rural areas, including irrigation projects and aquaculture projects, and directs state governments to purchase extra solar power generated by farmers using solar-powered pumps. All told Rs 14 lakh 34,000 crore has been earmarked for Bharat and that is a story by itself. Clearly an underlying message to shore up rural support for the BJP is unmistakable. Most of the spending announced seemed to be on "productive investments" rather than "one-time hand outs," said Joy Rankothge, vice president of Moody's Investors Service, summarising the budget proposals. Export of agriculture commodities to be liberalised and giving 100 per cent tax deduction for the first five years to companies registered as farmer producer companies with a turnover of Rs 1 billion and above is part of that same strategic imperative of tamping down rural discontent. Indian bonds slumped on Thursday after the government set a slightly wider-than-expected budget deficit target for the next fiscal year, while shares clawed back earlier bigger losses as investors welcomed spending in key areas of the slowing economy. But an eerie silence enveloped Mumbai's financial district, for the next consequence will see interest rates rising. Perhaps, even a pre emptive strike from Mint Street should not be ruled out.
Next categories of voters are the youth and middle class, also hugely upset for there is no succor to their woes, assembly lines of unemployed youth in an era of jobless growth and an angry middle class unhappy that it has got nothing. The standard deduction sop is too little too late. The combination of long term capital gains on equity investments and equity mutual funds and higher education and healthcare cess of 4 per cent against the existing three per cent are also viewed as negatives.The salaried class which is a handsome contributor to tax revenues at Rs 76,000 on an average per assessee and the investor community were left in the cold.
In totality, this is an election budget and PM Modi's continuing ability to be disruptive and calling a snap poll should not be ruled out. This way he will achieve the twin objectives of simultaneous polls — he can go with state polls of Rajasthan, MP and Chattisgarh in November-December and concurrently call a general election. It will be a typical Modi manoeuvre. Pump priming rural spending is the cornerstone — laying hundreds of thousands of miles of rural roads, building new houses, toilets, and providing electricity — is part of a larger premeditated plan. That Arjun's arrow has missed the eye of the fish is a given in such circumstances and here I am referring to fiscal deficit slippages, it was bound to happen 3.5 per cent for the current and 3.3 per cent for the coming year.
The Indian budget is a balance sheet of the government's financial position, its income and expenditure, unfortunately it has been turned into a circus by telly guerrillas, akin to the state of the Union address by the US president. It has become dull as ditch water at one level, for its monotony and even monochrome look and feel. And yet it cannot be ignored. For it is a weather vane, at least this one and there is no pretence about it. One is actually telegraphing to the opposition, even baiting them that get ready for polls. One could see the PM emphatically thumping the desk when the big ticket modules were announced by his finance minister.
There was no reform or change agent in the budget, it was purely an exercise to allocate large dollops of resources to Bharat. And it was done in cold calculative manner, one does not begrudge the directional call after all the last man standing in the deepest concentric circle of India needs succor and our support. Like a tapeworm acting with precision, Bharat's deepest recesses which operate below the poverty line are in a seige, courtesy the parasite. The government realises that the rot is deep and that is why it exhorted Swami Vivekananda — as far back as as 1899, the great patriot saint of our country Swami Vivekananda, gave the following clarion call: "Let New India arise — out of the peasants' cottage, grasping the plough; out of the huts of the fisherman, the cobbler, and the sweeper. Let her spring from the grocer's shop, from beside the oven of the fritter-seller. Let her emanate from the factory, from marts, and from markets." (The Complete Works of Sw Vivekananda, Vol 7, p 327). This is the boilerplate of Narendra Modi's pincer move against a fragmented and fractured opposition, attack and conquer.
The circle is complete, Narendra Modi who stormed to power on a growth and development plank realises the vicissitudes of an imperiled India and does a course correction, from right wing politics to left wing economics. For that is what Bharat teaches India daily, he is quick to transpose those learnings and sally forth into the vast unknown of the Indian political theatre, as he seeks a second term.
(sandeep.bamzai@mydigitalfc.com)