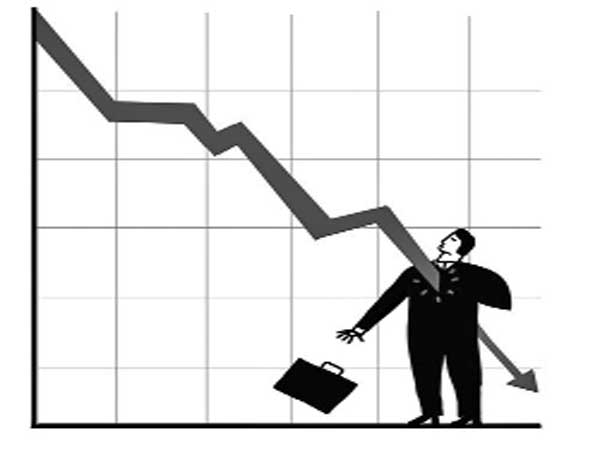 This is just a flavour of some of the text messages that this writer has received over the last couple of days from pump and dump operators. Cartels operating in clear contravention of the law are busy ramping up share prices of dubious companies. A fortnight ago, this paper's financial sister — Financial Chronicle — threw into stark relief the rampant misuse of text messages to jack up share prices unidirectionally. Of course, all this is happening with complete impunity right under Sebi's nose. More importantly, there is clear collusion between the cartels indulging in this malpractice and the mobile phone operators who are allowing this malfeasance. Shockingly, there appears to be collusion with the depositories and the dubious promoters of these companies themselves as well, for how is it that only those buying and selling shares are receiving this information. Sebi has not bothered, at least officially to acknowledge FC's investigation and one hasn't heard whether they are probing the matter.
Pump and dump refers to a form of securities fraud that involves artificially inflating the price of an owned share through false and misleading positive statements, in order to sell the cheaply purchased stock at a higher price. The game is about volume, for once you reach an inflection point, you are bound to make money in spades. Once the operators of the scheme "dump" to sell their overvalued shares, the price falls and gullible investors lose their money and sometimes their shirts. This is most common with very small companies or microcaps or cats and dogs. Yet another nomenclature is penny stocks.
But there are other variations to this fraud in the west, notably
n Chop stocks, which are stocks purchased for pennies and sold for dollars, providing both brokers and stock promoters massive profits. Brokers are often paid "under the table" undisclosed payoffs to sell such stocks.
n Dump and dilute schemes, where companies repeatedly issue shares for no reason other than taking investors' money away. Companies using this kind of scheme tend to periodically reverse-split the stock.
n Bait and Switch: Other unscrupulous brokerage practices, including bait and switch, unauthorised trading, and "no net sales" policies in which customers are prohibited or discouraged from selling stocks.
Come into my parlour said the spider to the fly, is an oft repeated story, the basic premise being to get the sucker to take the bait. Taking off from the 1961 classic James Hadley Chase tale of Just Another Sucker where a man will do almost anything when a rich and beautiful woman offers him $50,000 just to make a telephone call. But when that telephone call is part of a fake kidnap plan to extract $500,000 from one of the richest men in the world, only a sucker would gamble on the deal paying off in his favour. Harry Barber is a sucker. After three and a half years in jail for a crime he didn't commit, with no job and no money, he is the perfect target of a brilliant plan to frame him for the brutal murder of a young girl.
The hot button methodology these days is the simple SMS. This has simplified the whole operation for distribution, which is definitely in connivance with the company promoters. ARCHITECTURE: Get database of mobile numbers from depositories/brokerage houses. SMS reaches only people related to stock markets, so there is a clear TG (target audience).
Take bulk SMS package from a service provider. The sender remains unidentified as the receiving party just receives the message from a random name.
Some times these sound like the real McCoy — Shkhan, HDF, Ktk etc
This writer has got the messages from AM-STAXIS, AD - STAXIS, HP - MMCALL, HP - ANLGBN, AD - MIDCAP, AX - MIDCAP, AM - MONYMR.
Send a message putting out big targets (gradually) tempting the gullible small investor to jump into what is a hot tip.
While people have smartened up over time, a sucker is born every minute.
The amazing part about this scam is that while we live in a a fragile digital world, it is sophisticated enough to have firewalls and security protocols and yet such a simple way of breaching rules and regulations is taking place flagrantly. Which convinces you that the best scams are simple and ingenious, that is why they take you to the cleaners. One can argue that equity investors have become much more mature over time, but how can you replace greed and avarice, it has no substitute, it is organic and emerges from within. Greed is a desire for materialism that has acquisitiveness as its bedrock. It is another matter that one succumbs to the perils of fraud despite everything else. Interestingly, even as the text box is flooded with this rubbish, there are other alerts that keep swinging in on a hope and a prayer — As per regulatory requirements, it is mandatory to update Aadhaar No in your Mutual Fund account by March 31, 2018, failing which you will not be able to transact. Why is it that we are unable to have effective standards of surveillance to catch these errant offenders? Fly by night operators will not learn, they have to be taught a lesson. Why can't the same Aadhaar be used to nail these cartels and cabals? After all it provides a digital linkage to most things these days under the government's obsessive programme to make it mandatory for everything.
Both in the west and here in India, this abhorrent practice of pump and dump is prevalent and being practiced openly with gay abandon for many years and despite that the regulator seems incapable of catching them. All the technology tools and instrumentalities available cannot put paid to this abomination. The motivation on both sides of the divide should be equal — the cartels have to be fought by the regulators and dismantled. Technology has to prevail for the greater good of the people and not to be invasive and intrusive.
Froth, bubble, exuberance — call it what you will, the markets globally were in an overbought zone and needed a correction, it has come with a crashing 100 kilowatt thunk. A byproduct of the excesses — pump and dump — may temporarily slink away, it is now upto Sebi to clean up the system.
sandeep.bamzai@mydigitalfc.com