Normal monsoon and pick up in infrastructure spending have led to an improvement in rural sentiment and boosted sales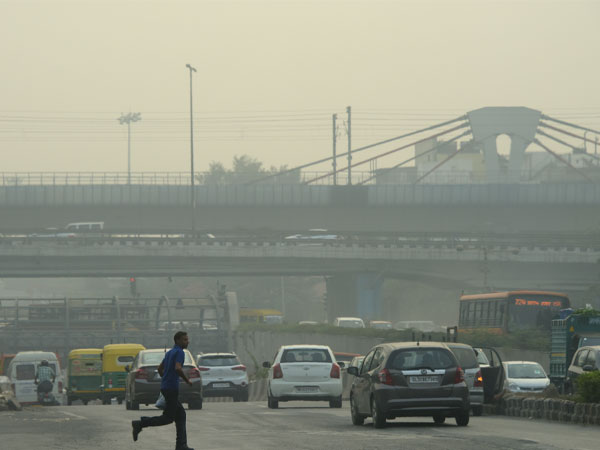 With demand picking up post demonetisation and the Goods and Services Tax (GST) regime settling down, the Rs 4.5 lakh crore Indian automobile industry in Asia's third biggest economy has shown a growth trajectory in practically every segment, bringing cheers to the automakers.
While passenger vehicles grew 8 per cent at 19.10 lakh units in the first seven months (April-October) this year as against the same period last year, the commercial vehicles, a barometer of economic activity, notched up a healthy 6 per cent uptick at 4.23 lakh units, the latest data from the Society of Indian Automobile Manufacturers or Siam, the apex trade lobby, showed.
Significantly, utility vehicles sales picked up with rapid pace, selling a whopping 17 per cent more at 5,19,333 units, while cars sales increased by 5 per cent at 12,79,219 units.
With the recovery of motorcycles sales, especially from the rural markets, the two-wheeler sales too crossed a robust 8 per cent in April-October at 12,258,274 units. While scooters grew by 15 per cent at 41.48 lakh units, motorcycles rose by 6 per cent at 76.13lakh units.
Sales momentum
The growing passenger vehicle and two-wheeler segments would clock a near double-digit growth this financial year while commercial vehicles would post a healthy sales momentum, say automobile honchos and analysts.
"The passenger vehicle sales have been driven by increasing affordability because of central as well as state pay commissions, softer interest rates, popular launches (as well as launches in the last 18 months) by original equipment makers," Binaifer Jehani, director at Crisil Research told Financial Chronicle.
The growth was majorly driven by utility vehicles segment which grew by 17 per cent year-to-date (April-October) in FY2018, clearly indicating a shift in preference of consumers towards utility vehicles, she pointed out.
The passenger car segment grew by a moderate 5 per cent in the same period between April-October. "New models such as Maruti's Baleno and Brezza, Hyundai's Creta, and Tata Motors' Tiago are getting a good response from customers," Jehani pointed out. Normal monsoon and pick up in infrastructure spending have also led to further improvement in overall rural sentiments, boosting sales, she said.
Dussehra festival in September led to high sales growth over a lower base since FY17 did not have Dussehra in September. But the October sales numbers have been a mixed one for automakers with Maruti and Toyota seeing positive growth while other players experiencing neutral or subdued growth.
"This is majorly because both the Dussehra and Diwali festivals fell in October in FY17, creating a high base for October," Jehani pointed out.
"Wholesale volumes in November are expected to show a moderate growth in mid-single digit. The dealers are expected to continue correcting their stock in November 2017 and grow marginally over the low base of demonetisation. The budget by the government in February 2018 remains a key monitorable," she said, adding that the auto industry is expected to continue its growth momentum in FY 2018.
According to Subrata Ray, senior group vice president at Icra Research, in the absence of any external shock, demand momentum is expected to remain strong in Q3FY18 on account of low base of last fiscal, post demonetisation. "In terms of market share, Maruti continues to dominate the industry with 50 per cent plus market share and with the launch of Nexon. Tata Motors also claimed the fourth slot where it is facing stiff competition from Honda," Ray pointed out.
He said Icra expects passenger car sales to grow by 9-10 per cent during FY2018. "We maintain a 9-11 per cent CAGR estimate over the next five fiscals. Financing penetration also remain fairly high at 75 per cent, which also augurs well for industry growth prospects," Ray pointed out. "While the passenger car industry in the country will post a decent growth this year, Maruti Suzuki will certainly grow double-digit," R.C. Bhargava, chairman, Maruti Suzuki told Financial Chronicle. He said the growing car industry in the country would cross the three million historic mark clocked last fiscal.
Recovery phase
Ray said contrary to the first quarter of FY 2018, the domestic commercial vehicle industry has been on a recovery phase since Q2 FY 2018, up 21 per cent on YoY basis driven by continuation of healthy demand for light commercial vehicles (trucks) as well as significant improvement in medium and heavy commercial vehicles (truck) sales on YoY basis.
"The recovery in the M&HCV segment has been supported by pent-up demand post GST, stricter compliance of CMVR regulations and demand for tipper trucks from the construction sector," Ray pointed out.
However, in contrast to improvement in truck sales, the bus segment is yet to show signs of improvement (down 20.9 per cent in the first seven months of FY 2018 on YoY basis) on back of sharp decline in SRTU orders.
Ray said the market share of industry leader Tata Motors has started gaining share after addressing portfolio gaps in the 37 tonne and 49 tonne categories of heavy-duty trucks.
"Our commercial vehicle business grew by 7 per cent in October over the same month last year on the back of strong product portfolio across segments and a further ramp-up in production," Girish Wagh, head, commercial vehicles at Tata Motors, said.
He said with increasing acceptance of its SCR technology, infrastructure development and higher demand for its new high tonnage vehicles, especially the 37 tonne multi-axle trucks and 49 tonne tractor trailers, its M&HCV segment grew by 8 per cent over last year.
Also, the I&LCV segment grew by 7 per cent last month, with the new product introductions including the Ultra range, he said. "Pick up segment witnessed a consistent strong growth of 45 per cent in October 2017 with Tata Xenon Yodha and Tata ACE Mega XL gaining traction with increased demand across markets," Wagh pointed out, adding: "With our business turnaround, our commercial vehicle business will continue to be our key focus and we will undertake appropriate measures to improve our performance across segments," he said.
Sales at the Chennai-based Ashok Leyland, India's second biggest truck maker, of M&HCV grew 2 per cent in April-October 2017 period at 60,391 units while light commercial vehicle soared by 21 per cent at 22,010 units.
Mahindra and Mahindra, India's biggest utility vehicles maker by sales, sold 3 per cent more passenger vehicles at 1,40,236 units in April-October period. However, it sold 15 per cent more commercial vehicles at 1,00,895 units.
Niche sales
"This year, in September and October combined months, we have grown by 7.9 per cent in auto division. Going forward, we enter into a year-end period of lower sales. Our refreshes and new variants, that have been launched, will carve out a niche and we expect to sustain the growth momentum for the remaining period of the current financial year," Rajan Wadhera, president, automotive sector at Mahindra and Mahindra, said.
N. Raja, director and senior vice president, sales and marketing at Toyota Kirloskar Motor, said the company had sold over 6.5 per cent more cars in the first nine months of this calendar year in the country. "We expect the passenger vehicle market to end this fiscal with 7-8 per cent growth as we have to wait and watch how market will move in the January-March 2018 quarter," he pointed out.
Raja said this Diwali festival, which witnesses huge sales every year, was not positive for many manufacturers as prospective buyers had bought their vehicle ahead of the implementation of the GST regime.
According to Siam officials, demand for automobiles could slow in the second half of this fiscal year primarily due to slowing economy and rising fuel prices. Earlier, Siam had projected passenger vehicle sales to grow by 8-10 per cent during fiscal 2017-18. Many auto analyst this paper spoke with said the year would end with below double-digit growth for the auto industry as a whole.
michaelgonsalves@mydigitalfc.com