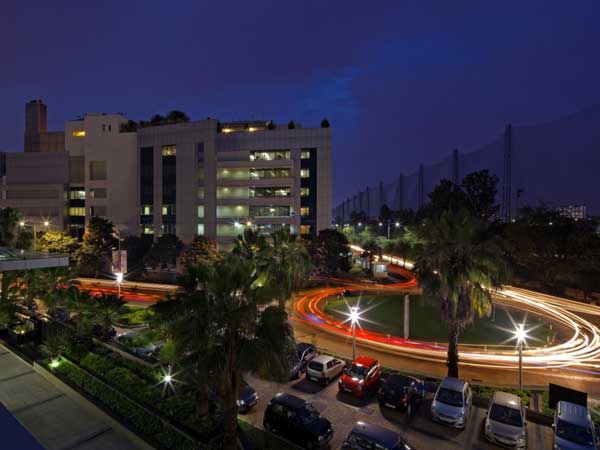 India's real estate sector is projected to touch the $180 billion mark by 2020 from $126 billion in 2015, according to a joint study by CREDAI and JLL. Market punters say Bangalore/Karnataka will have around 10 per cent share in it in terms of value. Below are the top builders of Bangalore. However, this is not to suggest any connection between them and political parties and their role in political funding. Over 70 per cent of their development activities are focused on the city while the rest of the projects are spread across the state and in other southern cities

Embassy Group
Jitu Virwani promoted Embassy Group is into all verticals of realty including commercial, residential, hospitality, industrial warehouse spaces, services, retail and education. The developer and builder commenced its operations in 1993. It already developed around 50 million sq ft of commercial, residential, retail, hospitality and industrial warehouse spaces and holds an extensive land bank of 1,000 acres. A pioneer in leasing office space and developing integrated office parks, the group delivered 30 million sq ft of commercial properties and 22 million sq ft is under development. In 2012, Embassy Group and Blackstone entered into a joint venture to form Embassy Office Parks – an entity aimed at creating word class office spaces and building business communities. This portfolio includes Embassy GolfLinks, Embassy Manyata Business Park, Embassy TechVillage and Embassy TechZone that houses internationally renowned corporates.

Brigade Group
Brigade Group was established in 1986 by M R Jaishankar. It has a diverse multi-domain portfolio that covers property development, property management services, hospitality and education. In addition to Bangalore it also operates in Mysore, Chikmagalur, Chennai, Hyderabad and Kochi. It is one of south India's most recognised property developers and had won several national and international awards. The group has over 120 projects and majority of them are in Bangalore.

Puravankara
Puravankara Projects, set up by Ravi Puravankara in 1986, has its presence across realty segments like luxury housing, premium affordable housing, construction and commercial segments. The company forayed into premium affordable housing by setting up Provident Housing Limited in 2009. Puravankara has the distinction of being the first to obtain Foreign Direct Investment in the Indian real estate industry, through its joint venture with Singapore based Keppel Land Limited. In the initial years, Puravankara focused on Bangalore realty market but later expanded to Kochi, Chennai, Coimbatore and Mysore. Puravankara has over 100 residential and commercial properties.

Sobha Ltd
Sobha Ltd focuses on construction, development, sale, management and operation of townships, housing projects, commercial premises and hospitality ventures. Founded by NRI P N C Menon in 1995, the group completed 102 real estate projects and 262
contractual projects covering about 70.54 million square feet of area. The company currently has ongoing residential projects aggregating to 41.81 million square feet of developable area and 26.59 million square feet of saleable area, and ongoing contractual projects aggregating to 9.31 million square feet under various stages of construction. The company also executed projects for some of India's most prestigious corporate houses, including Infosys, WIPRO, HCL, Dell, Bosch, Biocon, Taj Group of Hotels and ITC Hotels.

Prestige Group
Prestige was founded by Razack Sattar during the 1960s, and in the mid 1980s his sons – Irfan Razack, Rezwan Razack and Noaman Razack – developed the business. Prestige has several residential colonies and commercial spaces across Karnataka, Chennai and Hyderabad. Bangalore's iconic buildings like Prestige Shanthiniketan, UB City, Prestige Golfshire, Prestige Acropolis and The Forum are some of them. Prestige has over 210 projects spanning over 80 million sq ft, and is one of the most successful realty players in the country. It currently has 53 ongoing projects covering 54 million sq ft and 35 upcoming projects aggregating to 48 million sq ft.