Rs may depreciate in 2018, extreme volatility unlikely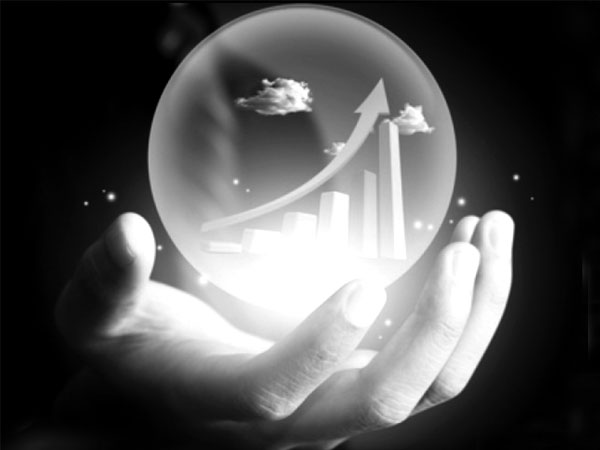 Even as recovery is underway, risks to inflation, current account and fiscal dynamics, in the midst of rising oil prices will impact the rupee which could depreciate to 68 levels in 2018. The rupee traded on a strong note this year, appreciating by 5.3 per cent.
The central bank has purchased $17.1 billion in the first seven months of the year to rein in the volatility compared to $ 10.3 billion during the same period of last year. On January 2, 2017 the rupee was at 68.22 while on December 22, it closed at 64.04 levels.
"We expect the rupee to broadly depreciate going forward, but are not expecting any extreme volatility or appreciation that was witnessed this year. The current account deficit (CAD) is likely to weaken further due to rising oil prices. Secondly the narrowing growth differential and the interest rate differential between developed economies and the emerging economies would impact the rupee negatively. The four developed nations are showing good and sustainable growth but if the global trade does not corroborate with their growth then this would be a cause for concern. Also if emerging markets are unable to perform compared to developed markets then there would be a pressure on their currencies and this holds true for the rupee too," said Soumyajit Niyogi, associate director at India Ratings.
During January till date, foreign investors have invested Rs 49,835 crore in equities and Rs 1,47,14 crore in debt this year according to NSDL data. The Indian stock market provided an attractive return of 33.4 per cent during this year and was one of the top performing markets.
Foreign portfolio investors (FPIs) made a comeback in November and December, but marked the slowest incremental increase since January 2017, as existing limits are close to being exhausted.
The government has raised the investment limits for FPIs for January-March 2018. Post-revisions, the Central government debt limit stands at Rs 2.56 lakh crore (including
long-term FPIs) that of states at Rs 45,000 crore. Higher limits might attract some additional flows in the March quarter, but might not be sufficient to turn sentiment around completely, given the smaller share of foreigners to the overall outstanding issuance said Radhika Rao, economist at DBS.
"There are close linkages between what the Fed does and the signals picked up by monetary authorities. Also, a strong dollar can weaken all other currencies even though the forex position is strong. Hence, global linkages at times could present a picture where strength of a country is derived by weakness elsewhere, resulting in most countries drawing collateral benefits, which has been the case with the weaker dollar. A view expressed often in our country has been that the rupee has been strong and come in the way of export competitiveness.
However, our analysis shows that of the 19 currencies, 15 had witnessed appreciation and the rupee was at the median level of change in exchange rate at 5.3 per cent. Therefore, currency appreciation was the order with the weaker dollar adding this dimension. The rupee appreciation was not abnormal in comparison," says Madan Sabnavis, chief economist at Care Ratings.
"Currencies have by and far strengthened against the dollar in 2017. But the dollar could be expected to strengthen considering that the economy is gaining momentum and the Federal Reserve would be increasing rates further in 2018. The GSec yields have generally tended to come down in most countries. Future direction would be driven more specifically by domestic considerations," added Sabnavis.
Rising oil prices add to the headwinds for current account and inflation dynamics. Brent crude surged past $65/bbl this month, the highest in over two years and 18 per cent above the RBI's oil assumptions.
This suggests that the narrowing of the September 2017 quarter's current account deficit might only provide temporary relief. The Q2 FY18's (July-September 2017) CAD narrowed to $ 7.2bn (1.2 per cent of GDP), from $ 15bn (2.5 per cent) in Q1. Despite this improvement, the cumulative Q1-Q2 deficit is the widest in the past three years.
Incoming data for Q3 show that exports continue to lag the regional pick-up in trade, whilst higher oil and electronics push up the imports bill, pointing to a wider deficit despite better service sector earnings.
Bonds—The 10 year sovereign bond yields climbed for a fifth consecutive month into December (6.5 per cent in June-July 2017 to over 7.2 per cent in December – one-and-a-half-year highs), with momentum strengthening due to a confluence of unfavourable factors, on both the demand and supply front.