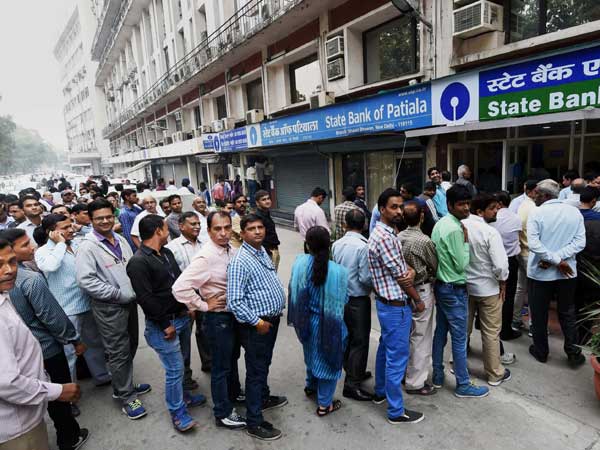 India Ratings and Research (Ind-Ra) maintains a stable outlook on private sector banks and large public sector banks (PSBs) for FY19 and expects them to navigate a year of modest growth recovery and high credit costs, although declining, through better access to growth capital and early signs of macro revival.
However, it retains a negative outlook on mid-sized and smaller PSBs with weak capitalisation and a disproportionately large stock of unrecognised stressed assets. These banks will find it increasingly difficult to grow and continue to lose their market share despite government infusion under recapitalisation, given the provisioning required for migrating to Indian Accounting Standards (Ind-AS) 109, along with asset quality overhang and Basel III transition, which would surge capital consumption.
Large recapitalisation to aid modest growth for PSBs
The quantum of the government's proposed capital injection in PSBs, together with the banks' proposed mobilisation of capital is estimated to largely cover the provisioning shortfall for their stressed assets. PSBs' capital requirement is estimated to be Rs 2.06 lakh crore at a modest credit expansion of 8 per cent to 9 per cent.
Retail growth strategy merits cautious monitoring
A study of top employers in the service sector, which also form a part of the 500 largest corporates in India, was conducted by Ind-Ra. The analysis reveals that while a part of the growth in the retail segment is from new to debt customers, the leverage of existing retail customers has seen an uptrend. Meanwhile, increasing focus on unsecured loans, with greater mix of non-traditional methods of sourcing and underwriting, needs to be monitored closely. (See graphic 1,2 & 3)
Slippages from Large Accounts Nearing Peak; Credit Costs to Follow a Longer Tail
Ind-Ra expects impaired assets to peak at 12.7 per cent by FY19-FY20, while credit costs to witness a slow and gradual recovery (FY19 forecasted: 178bp; FY17: 253bp), due to aging of a large stock of non-performing assets (NPAs) added over the last four quarters (FY17: INR4.2 trillion). The profit and loss account for most PSBs would also be under pressure on account of the accelerated provisioning requirement on the accounts identified by the regulator for reference to the National Company Law Tribunal under the Insolvency and Bankruptcy Code in FY18. (See graphic 4,11)
Corporate asset quality landscape
Support Driven Ratings: Long-Term Issuer Ratings for PSBs are largely support driven. Despite the impact of low growth and high credit costs on internal accruals, Ind-Ra expects (even under severe stress scenario) PSBs' potential equity requirement (or the bailout cost) to avoid approaching the point of non-viability triggers and be manageable at Rs 27,500 crore-Rs 30,000 crore, forming a part of the overall quantum of recapitalisation announced. (See graphic 5, 12)
Standalone Ratings: Ratings for private sector banks and ratings on Tier-1 bonds (such as AT1) for all banks are linked to the respective banks' standalone profile. Positive triggers such as improvements in funding gaps and single-name concentrations, together with increased capitalisation levels and lower loan loss provisions may result in a positive outlook for banks whose ratings are driven by performance. (See graphic 6, 7 & 8)
Recapitalisation and regulatory tailwinds to fuel pick-up of AT1 market
The recapitalisation announced by the government for PSBs in October 2017 had a favourable influence on yields of AT1 bonds, with yields tightening up to 30-80 bps. Further, the government's announcement related to frontloading recapitalisation commitment and bank-wise infusion plan will only aid growth in AT1 bond market. Further, deepening of the market with active participation of long-term investors such as Life Insurance Corporation of India and Employees' Provident Fund Organisation would aid a sharp pick-up.
Rise in wholesale deposits to aid overall deposits growth
1HFY18 witnessed normalisation of deposits accreted on the back of demonetisation; since then the credit growth of the system has been higher (FYE18: 9.1 per cent) than the nadir of FY17 (2.8 per cent). The trend of shrinking wholesale deposits could reverse in FY19 owing to normalising credit growth. With increasing yields on capital market instruments, a portion of capital market borrowings may shift towards banks, thus creating a need for an upward revision of wholesale deposit rates. (See graphic 9, 10)
Funding challenges likely to resurface for mid-sized banks
Ind-Ra's funding gap analysis reveals that about nine odd mid-sized banks (mostly PSBs) were running high asset liability mismatches, which could potentially impact their margins in the current increasing interest rate scenario. Further, this could impair the ability to compete aggressively on marginal cost lending rate. Ind-Ra expects the liability momentum to be another large differentiating factor between large and mid-sized PSBs.
Subdued treasury gains to pressure earnings
Indian banks are likely to post subdued treasury gains in FY18, after a year of prodigal profit booking on a high yielding treasury book. The hardening of yields due to drying up of excess liquidity could render banks with subdued gain in FY18, which could spill over in FY19. Mid-sized banks would be the worst hit, considering their proportionally swollen treasury books after a period of muted credit and large deposit growth, and a steeper treasury profit booking in FY17.
Source: India Ratings & Research