GST rollout has gone through several twists and turns since July 1. This report by Kotak Economic Research provides a summary of one aspect GST rollout — collections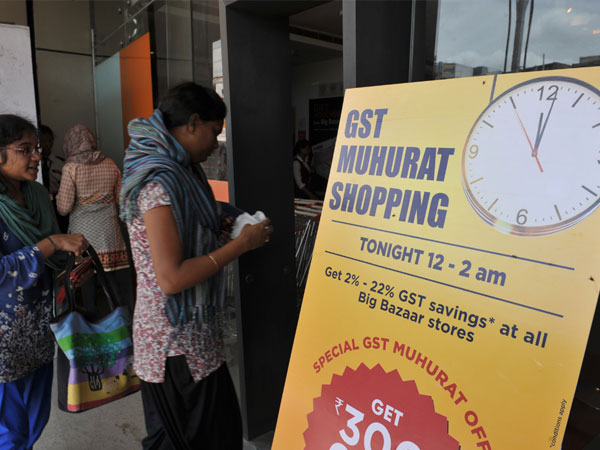 The Finance Ministry released few details on GST revenues till November 27, 2017 (collections for July-October). Some more details on the other revenue and expenditure items are awaited for a more comprehensive take on the fiscal accounts. However, we maintain our FY2018 estimate for the centre's GFD/GDP at 3.5 per cent (budgeted at 3.2 per cent) and note that this will crucially hinge on the extent of expenditure rationalisation. The central government over the past three months has significantly reduced its pace of expenditure.
Collections
GST collections, till November 27, remain well below the desired level of indirect tax collections (excluding the excise duty collections on petroleum products/basic customs duty). Compliance remains low (around 50 per cent) and is unlikely to increase significantly till the complete framework (returns matching, e-way bill, reverse charge, etc.) are implemented fully. There are presently around 9.6 mn registered tax payers under GST including around 1.5 mn composition dealers (who are required to file taxes quarterly).
For the central government, there has been a significant amount of revenue slippage compared to the budgeted levels. Calculations indicate that the government required a monthly run-rate (including petroleum products) of around Rs 75,000 crore from July 2017 to March 2018. We estimate that the average run-rate has been around Rs 50,000 crore to 55,000 crore; much lower than that required, till now.
As per the latest press release, the states' revenues have been fully protected taking the FY2016 as the base year revenue and providing for a projected annual revenue growth of 14 per cent. Total GST collections in October 2017, at Rs 83,350 crore, has been much lower than the other months at around Rs 92,000 crore each month. Total tax returns (GSTR-3B) in October was nearly 0.7-0.8 mn lower than the previous months, till now.
Reasons for revenue shortfall
The government attributed the downward trend of tax revenue under GST to the following factors:
IGST: Because of the first time requirement of paying IGST on transfer of goods from one state to another state even within the same company, there was an additional cash flow of IGST in the first three months. As and when the final transaction of these goods takes place, the credit for IGST is being utilised for payment of SGST and CGST and therefore, the inflow of new taxes is low.
Tax incidence: Since the overall incidence of taxes on most of the commodities have come down under GST, it would naturally have some implication on the revenues of the government.
Framework implementation: The tax administration of GST is now based on self-declared tax return, in which the assessee decides on his own how much tax liability he has and claims input tax credit as per his own calculations. Since implementation of some of the main features of GST such as matching of returns, e-way bill as well as reverse charge mechanism have been postponed, the tax compliance may not be up to the mark.
Compliance: The total number of GSTR 3B returns filed for the return period July, August, September, and October 2017 till November 26 are 5.87 mn, 5.89 mn, 5.73 mn, and 5.01 mn respectively.
GST collections: Well Begun
The initial experience after the launch of GST on July 1 this year had been encouraging. Rs 92,300 crore has been collected for July. The July CGST (including share in IGST) would likely be Rs 40,000 crore to Rs 45,000 crore. This might seem low given that around Rs 78,000 crore was expected to be garnered on an average every month from indirect taxes as per budget estimates.
However, July CGST collections had been lower than budgeted indirect tax collections run rate. Indirect tax collections (excluding basic customs duty) was budgeted at Rs 8.5tn. Of this, Rs 1.5tn had come in 1QFY18 implying a required run rate of around Rs 78,000 crore per month for the remaining nine months. Around Rs 60,000 crore to Rs 62,500 crore had been collected in July 2016 on account of indirect taxes (excluding basic custom duties).
The government had highlighted that around 6 mn tax payers were eligible to pay taxes in July (or around 70 per cent of the expected total tax base). Of the 6 mn eligible tax payers, 64.4 per cent (or around 3.8 mn) had filed their returns in July. Assuming complete migration and compliance, the potential July CGST would have been around Rs 90,000 crore to Rs 95,000 crore.