Profitability projections vital for stock prices, Tier 2 and 3 towns suffer from lack of clarity on GST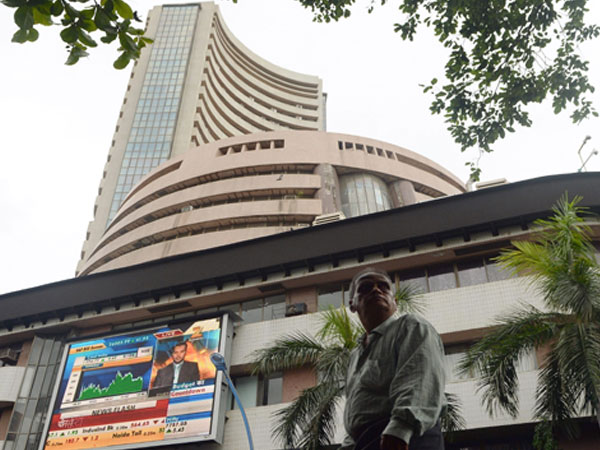 The GST Council, which met on November 9 and 10 and decided to cut the rates on three-fourths of the 200 items in the peak 28 per cent tax bracket to the lower GST bracket of 18 per cent, retained certain products like air conditioners, washing machines, paints and cement in the highest bracket. White and brown goods manufacturers and companies engaged in the consumer durables business already indicated that primary sales had been impacted by de-stocking by dealers, post-GST, while primary sales remained strong and, in fact, benefitted from lucrative offers extended by retailers.
For companies like Voltas, air conditioner (AC) sales (at secondary level) grew by 15-17 per cent driven by discounts offered by retailers, just prior to implementation of GST. The growth momentum was partially offset by unseasonal rainfall in southern India, company officials said. These companies think that the actual impact of GST on primary sales is likely to pan out for a few more months.
Impact
Market analysts think that any modification in costs would have some impact on retention and, by extension of this logic, the stock prices of companies. GST and the unified taxation structure it has promised to usher in remains critical for white goods manufacturers from that angle. The important question here relates to GST's impact on their costs. ACs, refrigerators, water purifiers and sundry other items that make up this space are direct beneficiaries of rationalisation of costs, if any, following the introduction of GST in its latest avatar.
White goods makers are keen to leverage the new cost structure to their advantage, a point that investors must note in their bid to take fresh positions, analysts felt.
"The poser that naturally follows is whether these companies will gain in terms of competitiveness too. This issue, I must say, can't be addressed right away. It will take at least three or four quarters to address it sufficiently well. White goods companies, barring a few, are extremely competitive, which is often reflected in fierce pricing strategies, which in turn affect their realisations. In this context, investors would do well to keep an eye on input costs and realised prices of manufactured goods," said Nilanjan Dey, director, Wishlist Capital Advisors.
Dey added, "Earnings visibility will remain a major indicator of investor interest. Thus, profitability projections would play a vital role on stock prices in the next few quarters. Whether a participant would end up buying Voltas or Llyods is not the subject of debate here. But it would be pertinent to note that choice would depend on liquidity, earnings estimates, product visibility and the like. Any rational and uniform tax would be welcome in the context of white goods production. To what extent is such tax being passed on to consumers? Investors would attempt to answer that question in the days ahead."
Although the festive season was relatively better, the white and brown goods industry had initially been grappled with issues such as de-stocking by dealers and disruptions in primary sales. Interestingly, the festival season traditionally contributes 50-60 per cent of these companies' annual sales. After de-stocking by stockists in May and June, industry sales contracted in July 2017 (down 2.4 per cent) on account of operational issues, especially related to upgradation of software by wholesalers which constrained billing to a large extent. In contrast to secondary sales, the primary sales were even weaker. Most of the companies witnessed high single digit to double-digit decline in sales in India business during that time. Some companies tried to make it up with sales growth through offering heavy discounts.
While the transition in bigger cities and metros might have been smooth, there are still a large number of retailers in tier-2 and tier-3 cities who are facing uncertainty or lack of clarity regarding GST, these companies pointed out.
Companies like Whirlpool of India admitted having seen some disruption, due to de-stocking by dealers during the pre-GST period. However, the inventories with dealers and distributors got restored to their original levels before the festival season, it said.
Growth
Some of the companies think that there is no reason why industry should not look forward to a strong growth period. The factors, which acted in favour of industry, included a normal monsoon, which pushed up agricultural output, which in turn propelled demand in rural areas, the Centre's announcement of a hike in HRA under the 7th Pay Commission, which increased disposable income in the hands of Central government employees. All these factors acted favourably towards a surge in demand even in time of disruptions.
Interestingly, in June 2017, sales of consumer durables shot up considerably because of the uncertainty among consumers about price revisions post-GST. The majority of the surplus stock got cleared before July 1, adding thereby a chunk of profits to retailers. However, subsequent to the rollout from GST, sales of consumer durables fell.
A senior official of another leading white and brown goods manufacturer, on his part, said that challenges are far from over. "Retailers in smaller town and cities are still grappling with various nuances of GST compliance, the compulsions of upgrading their systems, and transitional credit claims. Besides, distributors and dealers have to contend with constraints on capital or cash that is locked in as they wait to receive their claims in respect of their transition stocks. This may have some impact on the propensity of smaller dealers and distributors to stock up on inventory in the short term."
Then there are companies like Godrej Appliances that thinks that consumption recovery would have been faster and stronger if appliances like washing machines, TVs, refrigerators, among others, had been kept in the 18 per cent tax slab in the GST regime. Home appliances have become a necessity and are no longer a luxury, the company feels.