Rana Kapoor's tumultuous rise has been cut short by a tough and unrelenting RBI, as his stock has corrected by 38%, due to toxicity in his books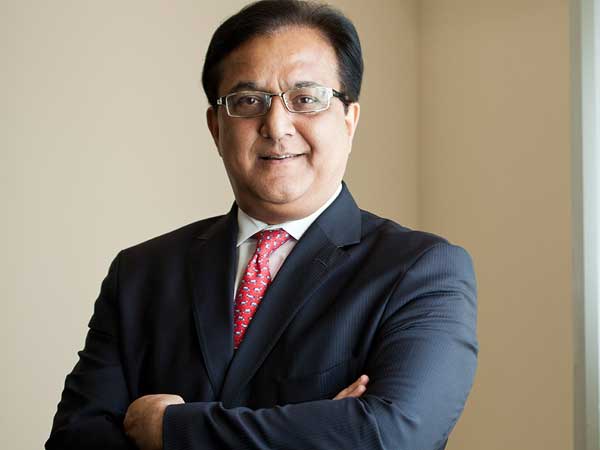 In the controversial journey of Yes Bank, there is a family drama replete with emotion and name calling, a tragic death followed by a deep divide with its genesis in a visceral hatred, a quantum of disdain and arrogance, an appropriation of absolute power teaching us the danger of hubris and the primacy of humility. Perhaps a learning from Charles Koch saying — Hubris, arrogance, is just one step ahead of loss of integrity, because if you think you're better than other people, you know more, then you're going to think, as many leaders have, that the rules don't apply to them — so they lose their integrity. The schism with sister in law and co promoter Mad­hu Kapur not helping matters at all. Things between right and wrong often turn blurry because we live in confusing times. The Yes Bank story may be far from over, in fact a new chapter may have opened for one will see some sort of see saw jousting between a fatigued Rana Kapoor and an emboldened Madhur Kap­ur. Rana Kapoor probably feels that he has been dealt a bludgeoning hand by fate, the latitude for misunderstanding arguably not existing for the the subterran­ean credo of arrogance is hubris may now be dawning on him.
Window dressing of books to co­ver the soft and ugly underbelly of redolent accounts has become the singular reason for many private se­ctor lenders as impairm­ents and divergences under the RBI scanner have taken their toll. At the very core of Yes Bank's problems are divergent impairments and large-sized egos which have been trying to hide the camels and elephants un­d­er the small rug. Yes Ba­nk's gross bad loan ratio stood at 1.31 per cent in the first quarter of FY19, primarily on account of large loan growth in the March quarter of FY18 (53.9 per cent y-o-y). A recent report by India Ratings & Research pointed out that the bank's total impaired assets (net non-performing assets + standard restructured assets + 5/25 + S4A + SDR outstanding + security rec­e­ipts outstating) to net worth ratio as of March 2018 was 13.6 per cent (16.9 per cent in December 2017). Analysts pointed out that Yes Bank had reported a divergence in asset quality in the last two years of FY16 (Rs 4,176 crore) and FY17 (Rs₹ 6,355 crore) and that RBI had been quite vigilant on these divergences in the asset quality review (AQR) for all banks.
The genesis of the pain and controversy which has tripped Yes Bank's growing influence and clout in India's financial sector ca­me last year when the RBI ordered lenders to come clean in exchange filings if the difference between the soured credit reported in their results and as assessed in subsequent Mint Street reviews amounted to more than 15 per cent. The odour was foul. The wheels came off the bus as Yes Bank reported a discrepancy of more than 300
per cent, one of the highest in the industry; the difference for Axis was 26 per cent, equally high. Yes Bank has argued that the impact of the divergence on the bank's results was small because it subsequently recovered many of the loans labeled as problematic by the central bank.
Mumbai's financial district and evening cocktail circuit grapevine was quick to latch on. There was talk that the central bank had cited as many as three reasons and they were: "Weak compliance culture in Yes Bank", "Weak Governance In Yes Bank" and "Wrong asset Qualification." The Sheriff of Mint Street has lately been extremely vigilant on promoter led banks and even tainted CEOs who have been holding zamindari positions at their respective banks. With promoter led banks — Kotak and Yes (most recently Bandhan) — they have cracked down in different ways, while with jagirdar CEOs like Shikha Sharma at Axis and Chanda Koch­h­ar at ICICI, they have asked them to go. As such RBI's recent decision on deferri­ng the reappointment "is a cautionary note" for all ba­nk CEOs. At the end of the day, this had manifested its­elf into a corporate governance and transparency issue.
Scrutiny of bad loans and assets is where the real problems lie. Various mechanisms were used by bankers, both public sector and private, to ever green loans, offer new lines of credit and essentially keep the size of non performing and stressed assets low. As part of an overarching war against this malaise, RBI wanted banks to disclose any divergences from April 2017 onwards, as it tried to come to grips with the gargantuan twin balance sheet problem. Almost $210 billion of stressed assets were weighing down the banking system as credit growth virually came to a standstill. Yes Bank fell foul of the regulator on this score with RBI imposing a Rs six crore fine in October for the size of the loan discrepancies and other governance issues.
Yes Bank had been weighed down by the sharp bad loan divergence reported in the September quarter (pertaining to FY17). To the bank's credit, over the last six months, a higher proportion of such accounts being repaid or sold to ARCs, has reduced the overall imp­act to a mere Rs 485 crore (classified as NPA). This and the fact that there has been minimal impact of the RBI's February circular has cheered investors. When Yes Bank declared sharp divergences in the September quarter, it rattled investors. The bank reported gross NPAs of Rs 2,019 crore for 2016-17. But as assessed by the RBI, the gross NPAs should have been Rs 8,373 crore for that year; this meant a nearly 5 percentage point increase in its gross NPA ratio for 2016-17 than was reported. But given that most of the accounts were already repaid, sold to ARC or upgraded as standard on account of satisfactory account conduct, the overall impact of the divergence was reduced to Rs 1,219 crore (classified as NPA) then. In the March quarter, higher repayment on these accounts or sales to ARCs, has further watered down the impact to a much lower Rs 485 crore.
YES Bank's gross NPA ratio has fallen substantially from 1.7 per cent in the December quarter to 1.28 per cent in the latest March quarter. However, a few points need to be noted. YES Bank had reported divergences of Rs 4,176 crore for 2015-16 and Rs 6,355 crore for 2016-17. It will be important to watch the RBI's annual risk-based supervision in the coming year. So, while it has tried to fix what was clearly broken, the underlying theme of ghouls and phantoms in its system presented a systemic risk. Further, 41 per cent of divergence for 2016-17 or Rs 2,632 crore, has been upgraded by the bank as standard on account of satisfactory account conduct. This will need monitoring in the coming quarters.
At another level, it is clear that there is some sort of a run on the bank as speculators have brought the stock crashing down. On Friday, the share closed at Rs 203.95 beaten black and blue from the dizzying heights it had occupied till recently, down from a 52-week high of Rs 404. It also plumbed Rs 166 when the bear hammering was most acute. Its unaudited financial statement for Q2 of FY19 has stated that gross bad loan ratio fell 47 basis points (bps) year-on-year (y-o-y) to 1.35 per cent. Gross bad loan ratio is total non-performing assets (NPAs) as a percentage of gross advances. In a statement to the stock exchanges, Yes Bank said, that over the past few days, "some unfounded speculation regarding the bank's asset quality have been brought to its notice. In this context, management clarifies that the asset quality continues to be stable". The bank said that while its deposits grew 41 per cent y-o-y to Rs 2.23 lakh crore, loans and advances grew 61.5 per cent y-o-y to Rs 2.4 lakh crore in the September quarter of FY19. It added that its domestic loans saw a 56.4 per cent y-o-y growth in the same period. It also denied the prospect of window dressing its accounts — "The bank has not entered into any transactions with the intent to do any window dressing of corporate acco­unts to conceal NPA stat­us." It also denied the charge that it indulged in price rigging and manipulation of the stock price ahead of fund-raising activities.
So much so for bad corporate governance and systemic risks. Now we come to the rupture down the middle which also leads to a growing sense of unease among the investor community. At the end of June 2018, the bank's two estranged promoters Rana Kapoor and Madhu Kapur held a stake of 4.34 per cent and 7.62 per cent in Yes Bank. Kapoor's associate firms Yes Capital (India) Pvt. Ltd and Morgan Credits Pvt. Ltd hold 3.28 per cent and 3.05 per cent respectively, while Kapur's associate firm Mags Finvest Pvt. Ltd. held 1.7 per cent in the bank. Which when you add up makes it more or less even steven in terms of shareholding. What bunged in a monkey wrench in this diffused scenario is the recent rejection by RBI of the Yes Bank board for a three-year extension to Rana Kapoor's tenure, giving the bank until January 31, 2019 to find a successor amid a continuing crackdown on highyl indebted private sector banks. This was followed by a series of bizarre tweets from Kapoor where he made a no sales pledge. Meanwhile, Madhu Kapur just the other day sold 0.04 per cent of her stake in the open market on September 21. When FC tried contacting Madhu Kapur's daughter Shagun Gogia on Sunday, she asked for more time to speak on various issues. At the time of choosing a successor to Kapoor, the other Kapur will obviously raise Cain. She will play a part and it remains to be seen whether the RBI takes cognisance of her candidature or prefers to appoint a professional.
Yes Bank and its promoters aren't new to controversy. And this is not limited to internecine sniping betw­een Rana Kapoor and his sister-in-law Madhu Kapur, wife of co founder Ashok Kapur, who died tragically in the 26/11 Taj Mahal Hotel terror attack. Even as recently as September 2016, a big controversy beset the embattled bank. Stock market darling Yes Bank had planned a $1 billion qualified institutional placement (QIP). Against a rah rah backdrop, with a big hullabaloo, the share sale ended in a rout, having to be scrapped on September 8, less than 24 hours after being launched, with the Yes Bank stock, which was zooming in the stratosp­h­ere caught in a death spiral.
By February 7 this year Rana Kapoor had dusted off QIP fiasco. By successfully completing issuance of its maiden $600 million bond issue in international debt markets, he was once again the toast of D Street. The Bond issuance for a tenure of 5 years, was rated Baa3 by Moody's Investors Service. The Bond will be listed on the London Stock Exchange International Securities Market (LSE ISM), the Singapore Exchange Securities Trading SGX), and the India International Exchange IFSC at GIFT City, Gandhinagar. Having initially launched the deal at 150 basis points over the treasury yield, the Bank was able to achieve a final pricing of 130 basis points over equivalent 5 year US treasury yield which is the lowest spread over Treasury for a debut fixed rate International bond issuance by an Indian bank with a minimum issue size of USD 500 million. CLSA Ltd, HSBC, JP Morgan Securities, Merrill Lynch International, Nomura, Standard Chartered and YES BANK (IFSC) acted as Joint Book Running Lead Managers (BRLM's) for the offering.
The bonds received an overwhelming response from international inves­tors and saw a final order book, at a spread of 130 basis points, being oversubscribed by >1.83x from over 90 accounts. In terms of investor type, the split was 46 per cent to asset managers, 38 per cent to banks, 11 per cent to insurance companies and 5 per cent to private banks. In terms of geographic distribution, Asian accounts received 58 per cent of the allocation, EMEA received 41 per cent and offshore US accounts received 1 per cent.
Many reckoned that Rana Kapoor, master survivor, had pulled off yet another miracle. But RBI asking him to demit office by January 31, 2019 has created a flutter in the dovecotes, the market already roiled for glocal factors has hammered the living daylights of the scrip. Actual size of impairments and asset quality have scalped Rana Kapoor, bringing an abrupt end to his 14-year-long reign at the bank. It would be churlish for Kapoor to think that in an age of heightened supervision by the central bank and a crackdown by the Union government on errant bankers, he would escape punishment. YES Bank management hosted a conference call after market close on October 1. Overall, the call provided a sneak peak of Q2FY19 performance, more clarity on near-term strategic priorities in relation to growth and capital, roadmap for succession planning, and also reiterated a stable outlook for asset quality. Yes Bank capitulating as NSE Nifty 50 has wiped out all its gains of 2018 after the index posted its worst decline since February 2016 amid a spike in Brent crude, a rapidly depreciating rupee and a global trade war squeeze. The stock has corrected by 38 per cent since the RBI notification which allowed Rana Kapoor to continue as MD & CEO until January 2019.
@sandeep_bamzai