Guest Column: Vidyasagar, President, Retail Banking, Lakshmi Vilas bank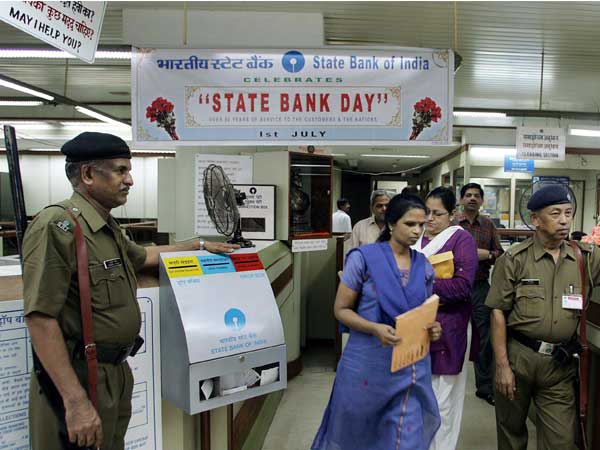 The successful outcome of retail banking operations are based on several crucial factors. Experts are of the opinion that realising the efficacies of retail banking involves a complex interplay of critical elements comprising of products, pricing, process, publicity and people. Conventionally, the focus has been on the first four 'Ps' which do not have a physical manifestation. However, their efficacies cannot be effectively leveraged without a robust people-centric management model, realised with the active involvement of the last P (people/employees). The varied banking initiatives by the Indian banks have been a success with the overwhelming involvement and support of its staff which forms a key part of its Retail Banking Network.
There is no denying the fact that a motivated and contented workforce delivers the best work results. By
cr­e­ating bonhomie in the workplace,
a talent pool of "happy" employees co­uld be encouraged to perform to their optimum. To begin with, banks are now conceptualising an internal "Happiness Index" to measure the happiness quotient of all employees from the junior to the senior cadre. The happiness of employees must be assessed on the basis of 4 key parameters, including job satisfaction, attitude of manager and other staff members, infrastructural arrangements at place of work and HR policies. Counselling sessions should be held with unhappy employees by officials from the corporate office to understand the reason for their unhappiness. Efforts must be made to redress the grievances to the greatest extent possible. Measurem­ents of the happiness scores of different units like branches and regional offices should be undertaken and special attention given to units with low happiness scores. The initiatives of the management to ascertain the reasons for employee unhappiness and find suitable solutions for it will create a positive fervor amongst the employees. The employees could be made to feel that they were contributory agents in driving organisation progress and growth and attention was paid to their well-being by the management.
Other major deal makers
Open Door Policy: Employees should be asked to address any HR related problems directly to the HR helpline and the grievances should be directly looked into by the HR manager. Transfer requests should also be
addressed to the greatest extent possible. When it is not feasible to resolve grievances in a speedy manner, they need to be waitlisted and resolved in a time-bound manner. Employees sho­uld be encouraged to correspond directly with the administration department in the corporate office as regards the infrastructure issues they face at their place of work.
Conduct of Town Hall Meetings: Top management officials interact with staff of all cadre at important town hall meetings which form crucial platforms for employees to air their grievances. Feedback from employees forms a crucial base for the management to list out corporate priorities and formulate policy decisions. The exercise has resulted in ushering in organisational inclusiveness in banks and positioning even junior employees as catalysts of organisational change.
Motivating young team members: Young team members of the staff are full of drive, zest and energy. To harness their proficiencies for organisational goals, the banks must cultivate a healthy working environment for the young force of the organisation. Reco­gnition of senior staff, appreciating the contribution and efforts of senior staff members in building a robust banking brand, the bank has felicitated and honored them.
Resolving Disciplinary Matters: A pra­ctical methodology has been implemented in resolving disciplinary cases, especially in issues where malafides have not been noticed. The measures can result in increased workforce participation and improved employee productivity. Improved employee-management interaction will result in a positive work environment and rise in service and trust levels. Quantified in numerical terms, the impact will be substantial.