,

Tuesday, 20 February 2018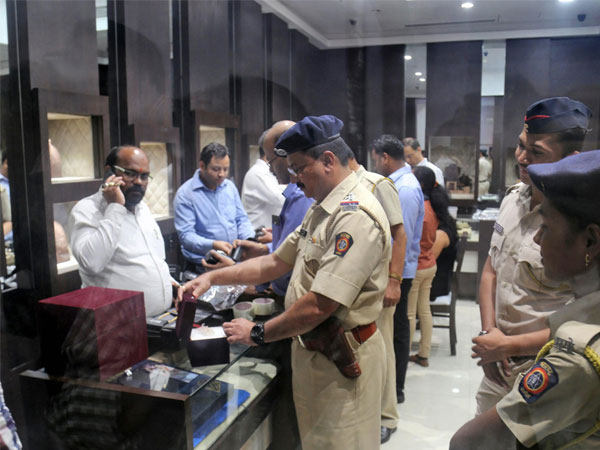 Jewellers and bullion traders managed to hoodwink tax authorities even as they were under government scanner facing search and seizure by the income tax (I-T) department. The latest banking fraud involving billionaire jewellers Nirav Modi and Mehul Choksi point to the failure of tax authorities in spotting the massive fraudulent transactions.
During investigations into suspicious activities after demonetisation in November 2016, that hinted at money-laundering, the I-T department had unearthed several cases where ingenious jewellers split bills to avoid PAN requirement and layered transactions to hide actual beneficiaries. But it now seems that the big fish remained off its radar.
On January 29, the country's second largest lender, PNB, stunned the nation by filing a criminal compliant against Nirav Modi and Mehul Choksi that involved fraud of Rs,11,560 crore. The PNB complaint with CBI named three companies and four people, including Modi and Choksi, the managing director of Gitanjali Gems.
The fraud, allegedly, continued for several years before it accidentally came to the notice of an officer who replaced the accused bank officer Gokul Shetty, a deputy manager in PNB's Mumbai branch.
Countrywide searches
In its operation against black money, the I-T department had last year conducted a large number of surveys and searches across the country. In order to catch the economic offenders and eliminate manipulation at the end of financial year, it had called for the stock and sales positions of dozens of entities. In a report later on its black money initiatives, the department detailed the modus operandi used by jewellers.
In a case involving a Hyderabad-based jeweller, the tax authorities launched swift action after receiving the information that the accused had deposited Rs 97 crore in banks claiming it had received the cash from on November 8, 2016 from various customers towards advance for purchase of bullion. The jeweller claimed to have received cash advances of Rs 90 crore on November 8 from 9 am from 5,200 customers. Declaration letters were, however, furnished for only 65 persons. It was also seen that cash receipts and sale invoices for these advances were for amounts below Rs 2 lakh and did not have PAN details.
"Statement of the security guard on night duty was also recorded who stated that no one had visited the premises from 8:00 pm onwards on 8th November, 2016. The premises were under CCTV surveillance, however no footage for 8th November was available, which the Director claimed had been overwritten. From the evidences prima facie the conclusion drawn was that the two companies had facilitated conversion of unaccounted cash of beneficiaries into bullion through making dubious claims of receipts of cash advance from 5,200 persons without any evidences," the I-T department said in its report.
The case was also referred to ED and CBI for appropriate action.
Backdated bills
In another case involving Bhopal-based jewellers, one entity with annual turnover of about Rs 8 crore had booked sales of more than Rs 17 crore in the first week of November, 2016 out of which Rs 10.7 crore was booked as advance against future sale. Instances were detected where bills of large amount of sale were been split in multiple bills of less than Rs two lakh each. The names of customers on these bills were found to be partial and incomplete. The sequence of bills and the time of sale did not match in a coherent way. For example, bill number 1001 was issued prior to bill number 1000 pointing to deliberate backdating.
During the intense scrutiny by the I-T department, these jewellers admitted undisclosed income of more than Rs 15 crore.
Further, in a case of a bitumen and jewellery trader based in Delhi, cash of Rs 150 crore was deposited in the bank accounts post 8th November, 2016. These deposits were explained as cash sales by making backdated entries in Tally software, with all entries of local cash sales of Rs 1,99,500 each.
Survey was also carried out on a Patiala-based jeweller who was alleged to have deposited cash of Rs 11crore on 11th November 2016 in their bank account. Prima facie, it appeared that the books had been manipulated by the group to engage in cash sales in SBNs post 8 November, 2016. Forensic imaging of the digital data was done that resulted in recovery of certain deleted/modified files which revealed that assessee had manipulated his sales invoices by back dating the bills for the period between October 1 and November 8 of 2016.
"It was found that bills issued between the above period were actually generated in the system after November 8, 2016," the report said.
But with more cases of frauds and much bigger in scale emerging now, it seems that the tax and enforcement authorities would face serious questions on their efficacy in the coming days.