,

Wednesday, 13 September 2017
The shares that will begin trading on October 3 will be sold in a price range of `685-700 apiece to raise as much as `84 billion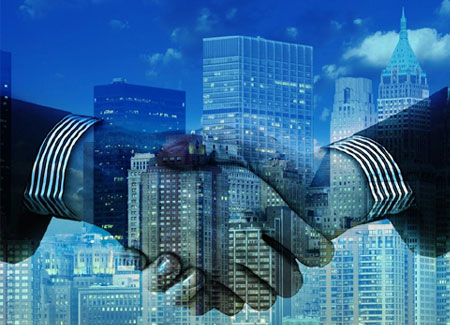 SBI Life Insurance will launch next week what will be India's first billion-dollar initial public offering since 2010, paving the way for a record-setting year for IPOs in the country. SBI Life, a unit of top Indian lender State Bank of India (SBI), will open the share sale to the public on September 20 and close it on September 22, according to a filing.
The shares, that will begin trading on October 3 will be sold in a price range of Rs 685-700 apiece, raising as much as Rs 84 billion ($1.3 billion) for SBI Life's main shareholders - SBI and BNP Paribas Cardif - which are paring their stakes.
Strong stock markets have fuelled a surge in equity deals in Asia's third-largest economy, with IPO proceeds so far this year crossing $3 billion. While last year's $4 billion fund-raising from IPOs is set to be surpassed, some expect proceeds to even top the record $8.5 billion raked in seven years ago.
High inflows including from retail investors into equity markets are driving sectors that historically never listed in India to explore IPOs, said Arun Kejriwal, founder of Kejriwal Research & Investment Services. "This augurs well for the capital markets. However a note of caution: valuations are steep," Kejriwal added.
SBI Life's IPO, the third insurer to list in the country, will be the biggest since state-run Coal India's Rs 155 billion ($2.4 billion) IPO in 2010. ICICI Lombard General Insurance's IPO to raise up to $890 million opens on Friday, while HDFC Standard Life Insurance is expected to hit the markets in coming weeks with what is likely to be another billion-dollar offering.
That will be followed by two other big insurer listings - state-run reinsurer General Insurance Corp of India (GIC Re) and non-life insurer New India Assurance, estimated to raise a total of more than $3 billion.
While the insurers are betting on lower penetration and rising income levels bolstering demand for their products, the government's plan to pare its stake in five state-run general insurers through IPOs is also going to drive offerings.
In the SBI Life IPO, SBI is selling up to an 8 per cent stake, while BNP Paribas Cardif is selling up to 4 per cent. The two currently own 70 per cent and 26 per cent, respectively.
The IPO price range values the insurer at about $11 billion, versus the $7 billion valuation at which SBI sold a nearly 4 per cent stake to KKR and Temasek in December.
The listing comes at a time when Indian banks, including the SBI, need billions of dollars to make higher provisions for record soured assets and meet stricter global banking regulations known as Basel III by March 2019.
Basel III, designed to avoid a repetition of the 2008 financial crisis, include tighter capital requirements. PTI adds: Meanwhile, SBI Life Insurance on Wednesday said the company will focus on protection products, including critical illness.
"Recently, we had launched a 'Sampoorn Cancer Suraksha', which is a critical care product. Going forward, we are planning to bring out more protection products, including critical care plans," SBI Life Insurance Managing Director and CEO Arijit Basu told reporters in Mumbai.
The capital requirement is adequate and we will not require any more funds for the next three years. This is pure divestment," Basu added. SBI Life, which holds 20 per cent market share of the private life insurance business in the country, will more or less maintain 50:50 balance of market-linked and traditional product portfolio. State Bank of India chief Arundhati Bhattacharya, who was present on the occasion, said the funds raised will go back to the promoters. "The capital raised will go back to the promoters. This will enhance SBI's brand name and provide liquidity to the existing shareholders," she added.
When asked about listing of other sunsidiaries, Bhattacharya said, SBI will not take that long to unlock value of any other subsidiaries. "Yes we have taken 23 years to come back to the market again. But I can assure you it won't take that long for the next of our offspring to come to the market," she added.