,

Wednesday, 13 September 2017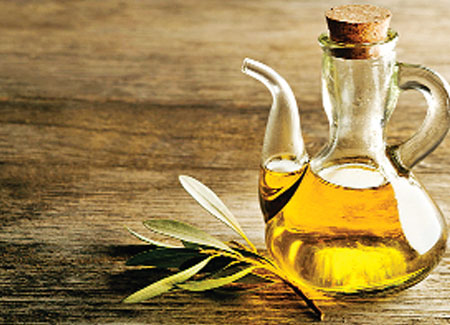 At the height of the festive season, which began with Ganesh puja to be followed by Dussehra and Diwali, prices of cooking oils have started flaring.
Palm oil and soybean oil have shot up by about 10 per cent in a month.
According to industry data, prices of RBD palmolein has increased to $735 a tonne (C&F Mumbai) as of September 8 from $672 a tonne a month earlier, up by 9.4 per cent.
Similarly, crude palm oil has increased to $730 a tonne (C&F Mumbai) as of September 8 from $667 a tonne a month earlier, up by 9.5 per cent.
The consumer affairs ministry had flagged the agriculture ministry about the spurt in edible oils prices towards the end of August and sought its views if any tinkering in import duties was needed, sources said.
Since the import duties were tweaked last month, the government was not ready for a roll back immediately, sources said.
"More than the roll back, farmers must get good incentive to be encouraged to grow oilseeds," a government official said, adding that if robust prices continue during the festival period, farmers in the rabi season will be tempted to shift to oilseeds. Soybean, a major kharif oilseed crop, has started arriving in the market.
The government on August 11 had hiked the import duty on crude palm oil to 15 per cent from 7.5 per cent and on refined to 25 per cent from 15 per cent to curb cheaper shipments and boost local prices for supporting domestic farmers and refiners.
The import duty on other crude edible oils like soya and sunflower was raised to 17.5 per cent from 12.5 per cent, according to a notification issued by the Central Board of Excise and Customs.
Edible oil industry body, the Solvent Extractors Association (SEA), wanted duty difference between the crude palm oil and refined palm oil to be 15 per cent.
According to Davish Jain, president of Indore-based Soybean Processors' Association (Sopa), soybean arrivals upto August'17 is estimated at 80 lakh tonnes out of which 78 lakh tonnes have already been crushed.
There is an estimate that farmers may have more than 24 lakh tonnes of soybean still with them, as they could not sell due to low prices.
India imports about 14.5 million tonnes of vegetable oils (edible and non-edible) per year to meet domestic demand. In the first eight months of the current 2016-17 oil marketing year (November-October), import of vegetable oils rose marginally at 98,63,572 tonnes compared with 97,63,043 tonnes in the year-ago period.
The prices may remain firm for the next two months as India's oilseeds sowing in the kharif season declined, which has sent a message to the trader of lower availability, particularly of groundnut oil, said an expert. The sowing of oilseeds dropped 9.6 per cent to 169.20 lakh hectares as of September 8 from 187.16 lakh hectares in the year-ago period. The acreage of grou­ndnut slipped by 12 per cent and that of soybean by 8 per cent.