,

Thursday, 11 January 2018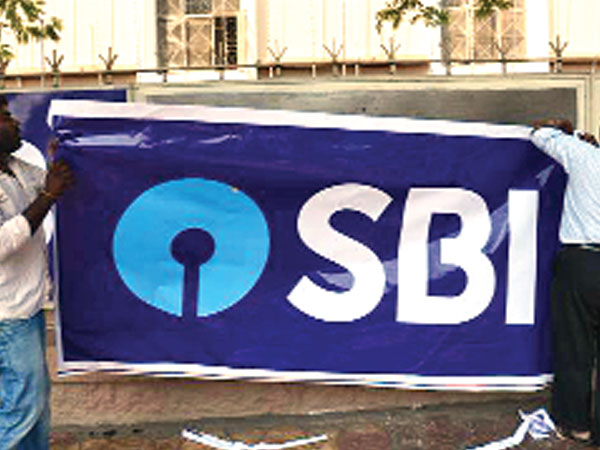 The country's largest bank, the State Bank of India (SBI), wants an image makeover. The lender in a three-page communication to its over two lakh employees has prescribed a dress code along with grooming guidelines and etiquette tips.
In a letter last week, the lender said, "One of the key elements that contributes to the emotional value and image of a service brand is the way its representatives carry themselves while interacting with customers, associates and other relevant constituents. Every employee is a brand ambassador for the bank and his or her appearance and demeanour have an impact on the image of the bank."
The letter, replete with instructions, has asked employees to wear clean shoes and not slippers while on duty. "Shorts, three-fourths i.e. trousers others than full-length trousers, T-shirts, jeans and sneakers/sports shoes etc should not be part of attire."
Senior male staff at administrative offices should wear smart formals (suit/blazer /Indian jacket) or smart semi-formals (optionally tie while meeting with customers or other external dignitaries).
For senior female employees, the suggested attire is formal Indian or western wear. For other staff at administrative offices, staff at branches and other customer-facing outfits should consider wearing formals shirt and trousers and shoes. Branch managers and heads of outfits may also consider wearing ties, the circular said.
For their female counterparts, the suggested attire is formal/semi-formal Indian or western attire.
The circular then goes on to elaborate on grooming and hygiene suggestions.
"Personal hygiene and appearance is essential to work place and all are encouraged to: avoid unkempt look (unshaven/ruffled hair), practice adequate personal hygiene to keep bad breath/body odour away and keep footwear clean at all times."
"Shoes and belts should be of same colour. Socks should ideally compliment/match the colour of trousers, plain ties suggested on check-shirt and ties with designs suggested on plain shirt (any solid colour). Unless wearing a blazer, suits should be from the same fabric length. Blazers, mostly go well with contrast or same colour trousers. Shirt collar around the neck should always be visible when wearing a suit/blazer. Shirt sleeve should exceed the suit/blazer sleeve length by half an inch," said the communication from the SBI deputy managing director (human resources) and corporate development officer.
The letter also issues a strong directive against belching, especially during meetings, calling it highly irritating. "Avoid belching when in a meeting or among others; it is highly irritating."
Slipping into common language in a formal meeting is considered unprofessional, said the lender. A few months ago, Rajnish Kumar, chairman at SBI in a letter to bank's staff had asked them to maintain "highest standard of ethics" and also make available "courteous services" to customers.
According to a customer of a smaller town, "The bank should look at providing efficient services in rural areas. I need to visit the branch several times just for a passbook update as the IT system is not robust and connectivity is a big issue. Most of the times I am told by the person at the counter that the link has failed. Customers waste their time waiting at the branch for the link to be active."