,

Wednesday, 14 February 2018
PNB stock tanks nearly 10 per cent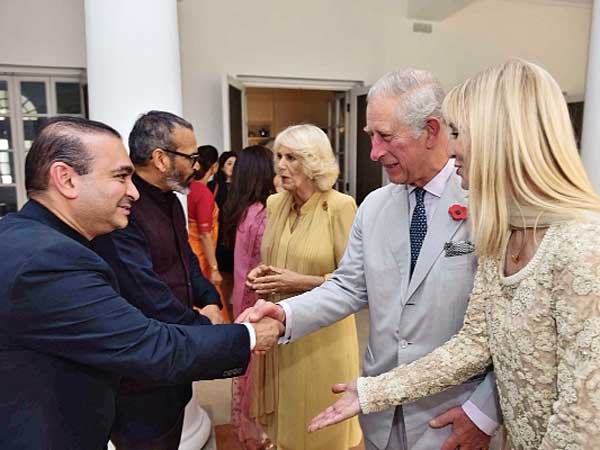 A massive fraud amounting to $1.7 billion (Rs 11,700 crore) has hit the second largest public sector bank in country, the Punjab National Bank.
The government-owned lender has filed a complaint with the Central Bureau of Investigation (CBI) against jeweler Nirav Modi and companies linked to him for defrauding the bank in connivance with bank officials in a Mumbai branch of the bank.
It is alleged that Modi and his associate companies had fraudulently acquired PNB guarantees worth $1.6 billion that they later used to obtain overseas loans. The bank alleged that Modi worked with some junior PNB officials to get the letters.
Financial Services Secretary Rajiv Kumar said this seems to be an isolated case and is not going to impact other lenders. "The finance ministry has taken proactive steps by asking the lender to report the matter to CBI and Enforcement Directorate (ED) so that action can be taken quickly.
A business news website quoted him as saying that "the case relates to Nirav Modi and Gitanjali Gems," said Rajiv Kumar, secretary for the government's Department of Financial Services. "This started in a fraudulent manner in 2011. A fraud letter of undertaking was issued by a branch manager in Mumbai," Kumar told BloombergQuint.
While PNB did not name the other lenders, Union Bank of India, Allahabad Bank and Axis Bank are said to have offered credit based on letters of undertaking (LOUs) issued by PNB.
Three other jewellers, Gitanjali, Ginni and Nakshatra are under the scanner with CBI and ED looking at their arrangements with various banks and end use of money, a senior official of a public sector bank told PTI.
PNB stocks plunged about 10 per cent on Wednesday as news of the scam, which nearly amounts to one-third of the market capitalisation of the PSU bank, became public.
The case assumes significance, as these transactions will impact other banks that had advanced loans to these clients abroad. PNB has also involved the Enforcement Directorate to track the audit trail of the money.
According to the initial complaint filed by PNB with the CBI, the issue was detected at the bank's mid corporate branch at Brady House, Mumbai in mid-January. Three firms — M/s Diamonds R US, M/s Solar Exports, M/s Stellar Diamonds — approached the bank for 'buyers credit' to make payments to overseas suppliers.
According to the complaint, Nirav Modi, Nishal Modi, Ami Nirav Modi and Mehul Choksi were partners in these firms.
Choksi, in a February 7 statement said he had no dealing with Solar Exports and Stellar Diamond and had retired from Diamonds R US in 1999.
Buyers credit is short-term credit (90-180 days) provided by international banks (or international branches of Indian banks) to an importer. This credit is typically provided based on a 'letter of comfort' issued by the importer's local bank.
When the above three firms approached PNB in January for buyers credit via a 'letter of comfort', the official concerned sought a 100 per cent cash margin since there was no pre-sanctioned limit for these firms.
The PNB complaint also says preliminary investigations have revealed that two officials of the bank had in the past fraudulently issued letters of undertaking (LoU) to the said firms without following the due process. These LoUs were then transmitted acr­oss SWIFT, based on which credit was offered to the said firms.
In its original complaint, PNB specifies that five LoUs were issued in favour of Allahabad Bank at Hong Kong and three LoUs were issued in favour of Axis Bank at Hong Kong.
Jaikishan J Parmar, research analyst at Angel Broking said, "The PNB stock tanked nearly 10 per cent considering the magnitude of the scam which is nearly 1/3rd the market capitalisation of PNB. Based on these transactions, other banks had advanced loans to these clients abroad."
As of the end of 2017, PNB had bad loans amounting to 12.11 per cent. The bank, which reported a profit of Rs 207 crore during in Q3, has just got capital infusion of Rs 5,473 crore via governm­e­nt's recapitalisation bonds.
(With inputs from agencies)