,

Monday, 19 March 2018
Payout to come down to about Rs 14,500 crore from Rs 17,500 crore last year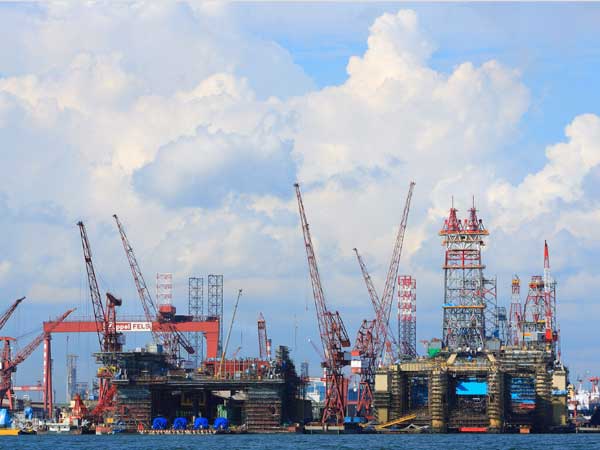 The government has decided to lighten the dividend burden on public sector oil companies in order to leave them with more resources for mergers and acquisitions and expansion of operations.
Sources said oil companies, including Oil and Natural Gas Corporation (ONGC) and Indian Oil Corporation (IOC), will pay about 17 per cent less dividend to the Centre this fiscal compared to the previous year since the government is in a relatively more comfortable position now, having closed ONGC's acquisition of its stake in Hindustan Petroleum Corporation (HPCL), an exercise that made the government richer by around Rs 37,000 crore.
In FY17, oil companies paid Rs 17,500 crore as dividend, which will now fall to about Rs 14,500 crore. Already oil companies have paid about Rs 12,500 crore to the government and the balance will be released this month.
In FY16, dividend from oil companies stood far lower at Rs 10,200 crore. In the past also, cash-rich oil companies have been the prime source of dividend for the government. Falling global oil prices have helped even oil marketing companies such as IOC to notch record profits over the last few years. But with oil prices rising again, the government wants to exercise caution and leave more in the hands of the companies for exigencies.
ONGC, the country's largest public sector oil and gas explorer, had sounded off the government that it would not enhance the dividend payout this year as it was already burdened with two major deals, both on government orders. ONGC spent about Rs 45,000 crore this year to acquire the entire government stake in HPCL and a gas field in the KG basin from Gujarat State Petroleum Corporation.
Dividend to the government will also come down from HPCL exiting the dividend payers' list. The gains from HPCL's operations would be revenue for ONGC which pays dividend on behalf of all its subsidiaries.
Following ONGC's reservations, the government agreed to restrict the dividend payout to 45 per cent of the company's net profit. This would mean that the explorer will pay about Rs 5,200 crore as dividend in FY18. IOC, on the other hand, will pay Rs 5,500 crore while the balance will be paid by OIL India, GAIL, HPCL, BPCL and other small companies.
Last year, the demand for dividend was higher as the government wanted more funds to carry out its welfare related expenditure but without affecting the fiscal deficit. This resulted in a few oil PSUs paying higher interim dividends and special dividends out of reserves.
As per guidelines, PSUs have to pay a minimum annual dividend of 30 per cent of its net profit or 5 per cent of its net worth, whichever is higher. This threshold is subject to payout not breaching the maximum permitted under law. The government also squeezes out higher interim dividend if it is unconvinced about a company's fund requirement.