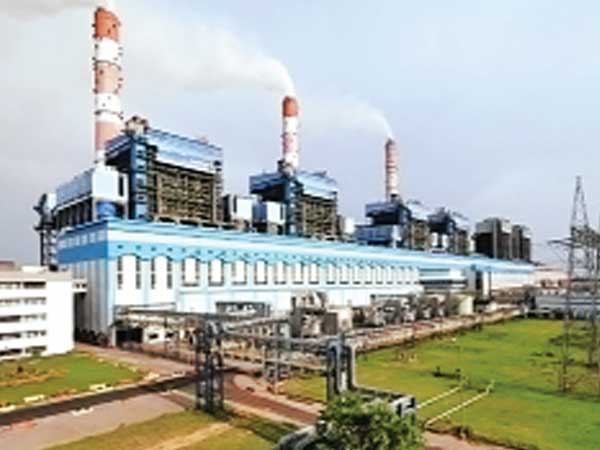 There is good news in store for Delhi residents suffering from high level of air pollution. The highly polluting coal-based Badarpur power plant run by NTPC in the National Capital will permanently shut operations from August 1 this year.
The 705mw Badarpur power plant has been identified as a major source of air pollution in Delhi. An IIT-Kanpur report had suggested that the coal-based units alone have contributed 11 per cent of the capital's PM (particulate matter) 2.5 load.
"Badarpur, along with a total capacity of about 2,300 mw old thermal plants of 200 mw capacity, being run by NTPC has been identified for closure this year. Badarpur will be closed from July-end," a top official of NTPC told Financial Chronicle.
The official added that plans are afoot to develop the ash pond at about 8000 acres of land near Badarpur site into an ornamental park having aromatic plants. This would completely change the landscape around the power plant and give the area a much-needed green cover.
The closure of Badarpur power plant was debated for some time. The Supreme Court-appointed Environment Pollution Prevention and Control Authority (EPCA), in a meeting with Delhi power department and National Thermal Power Corporation (NTPC) officials earlier, had sealed the fate of the plant as part of a larger plan to clean Delhi's air.
The final closure of the plant has been aligned with completion of work of Tughlaqabad sub-station, which is being commissioned to meet the power demand of south Delhi.
NTPC officials maintained that though running of Badarpur plant was important at this juncture to meet the spike in power demand that Delhi witnesses during summer months, it is still going ahead to close it in larger national interest and make alternative arrangements to meet full quota of power needed in the Capital.
However, Delhi government officials are wary. Delhi's power minister Satyender Jain had earlier written to the Union power minister R K Singh highlighting the drastic depletion in coal stock in Delhi's thermal power plants and had sought additional coal for power plants, including at Badarpur, to avoid blackout in Delhi.
Two units of 210mw at Badarpur need to be functional to keep the peak needs of south Delhi during summer months.
"This is a matter between the state government and the Centre. We are more interested in getting the value of our land and property post closure," said another NTPC official.
Badarpur power plant has been identified as a major contributor to PM 2.5 levels. During summer months, coal and fly ash contribute 26 per cent of the PM2.5. In winter, secondary particles, including vehicular emissions and power plants, contribute 30 per cent of the PM2.5.
The coal-fired power pla-nt was shut down in November last year after air pollution levels in Delhi went up to alarming levels. It has remained shut for a long time only operating in between at below rated capacity.
At last year's May meeting with EPCA, NTPC officials had said that the company had also prepared a remediation plan on managing the flyash, of around 250 lakh tonne, present at the site. The plan includes planting flowering plants (Ipomoea) to prevent fly ash from getting airborne as done in the Dadri thermal power plant.
NTPC is already undertaking steps at several of its thermal plants to meet the new emission norms finalised by the environment ministry. It is also retrofitting a few of its old plants to enhance their efficiency and reduce pollution.