,

Wednesday, 8 November 2017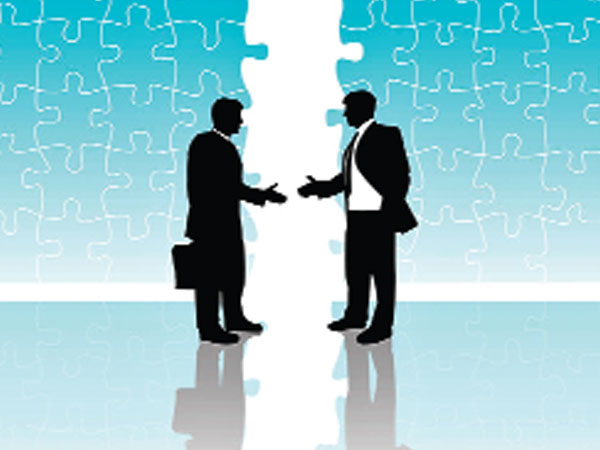 The cabinet will soon consider a plan to merge central PSUs MMTC and STC into one big trading company that may also do business independently.
This will be the second most important decision on public sector undertakings (PSUs) by the NDA government after the in-principle approval accorded to the merger of petroleum behemoths HPCL and ONGC.
Unlike the HPCL-ONGC merger, which is delayed due to procedural wrangles, the government hopes for a smooth sailing in case of STC and MMTC. "Both HPCL and ONGC are into different businesses whereas STC and MMTC are in identical business of trading, so it is easier for the commerce ministry to proceed," said a source.
The government may offer voluntary retirement scheme (VRS) to about 700 employees of STC, the source said.
As reports of the merger plan came out, stocks of MMTC and STC ended higher by 10.18 per cent and 2.97 per cent, respectively, on the BSE. MMTC rose to an intra-day high of Rs 101.60 per share before closing at Rs 95.75. STC also jumped to a high of Rs 299 intra-day before ending the day at Rs 280.70 per share.
In July this year, the commerce ministry had commissioned Crisil to study and work out a new structure for three state-owned trading firms — MMTC, STC and PEC. The State Trading Corporation (STC), Project & Equipment Corporation of India (PEC) and Metals & Minerals Trading Corporation of India (MMTC) are under the administrative control of the commerce ministry.
While the ministry wholly owns PEC, the government owns about 90 per cent stake in MMTC and STC. MMTC and STC were created in 1963 and 1956, respectively. PEC was carved out of the STC in 1971-72.
There are a number of overlapping functions that these agencies undertake trading in agri commodities, which can be done by one agency. Crisil has studied whether any one can be closed or they could be merged into one PSU. The agency has also identified the strengths and weaknesses of each PSU. According to industry observers, state trading companies like MMTC and STC have lost their relevance as well as business following liberalisation. MMTC used to be a canalising agency for import and export of non-ferrous metals and fertilisers. STC was a canalising agency for imports of essential items of mass consumption such as wheat, sugar and edible oils.