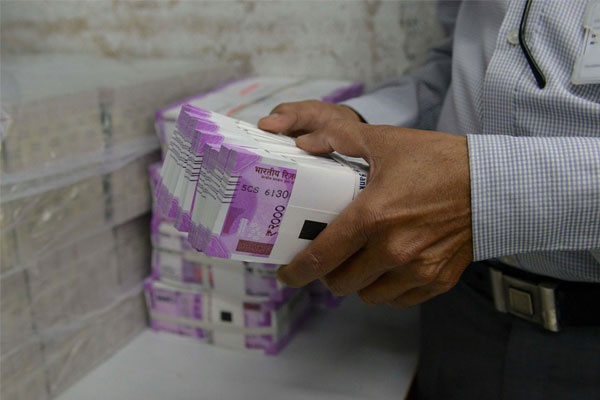 The banking sector is expected to report yet another quarter of subdued performance on both revenue and profitability fronts. The sector would remain under stress on account of elevated provisioning, weak loan growth, decline in net interest income (NIM) quarter on quarter (QoQ) and lower treasury gains. However, there could be a sequential decline in slippages across all major banks, along with investment gains from sale of stake in subsidiaries--by SBI and ICICI Bank.
Systemic credit growth has remained anaemic and remain at multi-year lows and was 6.8 per cent in the fortnight to September 15. Year-to-date growth in loan book stood at -1.3 per cent, which indicates muted growth in bank loan books during the first half of this fiscal (1HFY18), especially for corporate-focused public and private sector banks.
Further, deposit growth remained higher, led by massive inflow of deposit during the demonetisation drive. Lending rate fell sharply on the back of liquidity overhang, which resulted in moderation in net interest margins (NIMs). "Adjusted for State Bank of India (SBI), we expect our banking universe to report modest growth in both non-interest income and loans. The trend in fee income growth is set to remain muted; a favourable yield movement during the quarter, however, will see banks report decent treasury gains (though on a lower side QoQ)," said Aalok Shah of Centrum Equity Research.
During the second quarter, both top banks SBI and ICICI Bank sold a part of the stake in their insurance subsidiary. "These investment gains will be utilised towards creation of contingent provisions," said Shah.
Slippages for Centrum coverage universe are set to moderate or decline QoQ; however following lower recovery, overall gross non-performing assets (GNPA) are expected to remain at elevated levels on both YoY and QoQ bases. Provisions will remain higher as banks provide for NPA ageing, and regulatory requirement towards certain stressed accounts, in addition to standard asset provisions.
According to Crisil Research, the economic value of assets underlying NPAs is eroding with time–resolutions are hard to come by and banks would do well to bite the bullet and step up on provisioning, mainly for large corporate NPAs, and thus, facilitate a faster clean-up of their balance sheets.
The rating agency estimates that banks would need to set aside close to Rs 3.3 lakh crore this fiscal, or 50 per cent more than the Rs 2.2 lakh crore they provided for last fiscal. The provisioning quantum was arrived at after an account-by-account analysis of the economic value of assets underlying large corporate NPAs.
The analysis also showed that potential write-downs could be in the 25 per cent to 75 per cent range. While some of the NPA accounts have been adequately provided for, the majority of them will require higher provisioning compared with current levels, based on the residual economic value of the assets. This, Crisil estimates, could lead to a net loss of around Rs 60,000 crore for the banking sector this fiscal, with public sector banks (PSBs) bearing the brunt of increase in provisions and the resultant impact on profitability because of their higher stock of NPAs.
The assessment also assumes effective resolution of stressed assets this fiscal. Any delay would extend the pain on profitability into the next fiscal, too. "Pressure on the earnings profiles of banks would reduce from next fiscal if banks increase provisioning on large corporate NPAs this fiscal," said Krishnan Sitaraman, senior director, ratings at Crisil.