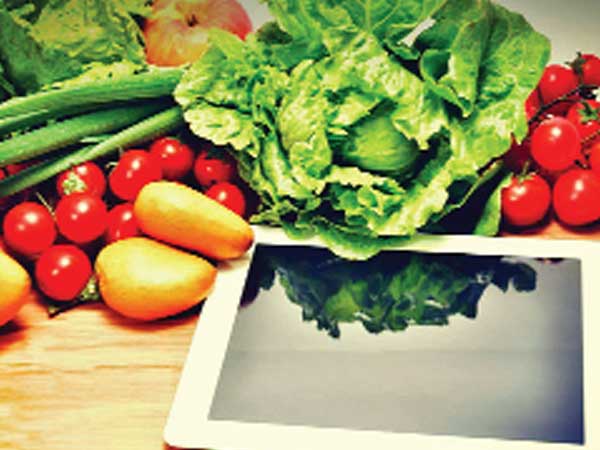 With e-commerce consumers becoming mature enough to shop for convenience and not just for discounts, FMCG has become the fastest growing category online.
FMCG as a category has witnessed a slow growth of 10 to 15 per cent until last year. However, last year the category grew by 66 per cent and became the fastest growing category in e-commerce, as per data from RedSeer Consulting.
"E-commerce has been largely related to discounts and offers and hence categories like personal electronics and fashion had become large categories. The margins in FMCG are thin and hence there was not much scope for discounts. However, now e-commerce customers have started realising the convenience of online purchase," said Ujjawal Chaudhry, engagement manager, e-tailing, RedSeer.
Further, horizontal players like Amazon have started focusing on FMCG as a category. The e-commerce player launched Amazon Now, Amazon Pantry and Subscribe and Save to specifically cater to the fast-moving consumer goods (FMCG) segment. Amazon wants to be big in everyday purchases and is seeing significant growth in sales as well.
"With Amazon Pantry, customers can conveniently shop for grocery and household products without having to spend time in travel, parking, queue and lugging heavy bags from the store to the car and from there to the their home," Saurabh Srivastava, director-category management FMCG, Amazon India, had said while launching the service in Chennai last year.
Moreover, vertical grocery players like BigBasket and Grofers have been quite aggressive in their offerings, delivery and presence. These vertical players still hold over 60 per cent of the FMCG and grocery online sales.
"Another factor to be mentioned is online shopping by women. With data becoming cheaper, several women have started buying online and this too has supported sales of grocery and staples. As the e-commerce market gets mature, trust on the players to buy these products online too grows," said Chaudhry.
FMCG currently accounts for six per cent of the total gross merchandise value (GMV) of e-commerce. Of the $500 million FMCG and grocery market in India, online has just scratched the surface with 0.2 per cent share, which still is $1 billion big.
"We would see the category growing faster in the coming years and by 2020 it will account for around 9 per cent of the e-commerce GMV. The e-commerce players have introduced loyalty programmes that provide discounts and offers to the customers. They are also rolling out private label products that ensure better quality and better price," Chaudhry said.
Within the category, staples and grocery are the largest segments, while cosmetics is one of the fastest growing segments as women from Tier II cities find e-commerce portals easy to access large portfolio of products. If quality is maintained well, fruits, vegetables and milk can become large categories in the online basket, finds Chaudhry.