,

Wednesday, 17 October 2018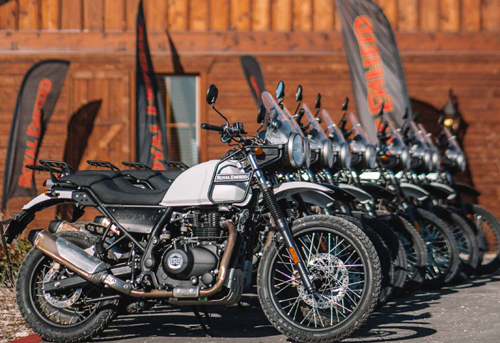 The duty cut on petrol and diesel and some relaxation in personal insurance cover (PAC) rules have lifted the spirit of auto dealers during Navratri. Though it is still early to draw conclusions about festive cheer in the market, a marked improvement in sales and dealer sentiment was witnessed in the initial days of the nine-day festival, according to a report.
Earlier dealers were worried about rising fuel prices and the increase in PAC robbing them of festival sales during Navrati, an auspicious time to buy. Moreover, it has become mandatory to buy third party insurance cover for three years for new cars and five years for two-wheelers under a Supreme Court order. With the Centre cutting fuel prices by Rs 2.5 a litre and some states making a matching reduction in duties, the concerns over fuel prices has eased to an extent. Similarly, though the insurance regulator has prescribed a compulsory PAC of Rs 15 lakh for Rs 750 per annum, it has given auto companies time till October 25 to file products under the File and Use Guidelines and also left it to the owner-driver to opt for a one-year or long-term PAC.
"The first rounds of our checks have been encouraging and suggest that all's not lost. While concerns on higher fuel prices and increase in insurance premiums are still valid, recent cut in excise duty on fuel prices has offered a big relief, as has the relaxation on personal accident cover premium. These measures–combined with the onset of the festive / auspicious period–have led to a pick-up in sales," says a Flash Update from JM Financial.
According to the brokerage, dealers have turned positive after recording muted sales during September. In the first round of its channel checks, they have covered Maruti Suzuki India (MSIL) and Eicher Motors (Royal Enfield) dealers and also spoke with financiers and industry participants, in rural and urban regions. This is what the brokerage has to say:
MSIL: Weak consumer sentiment during September had put a question on the demand environment and raised concerns on volume growth estimates. Increase in fuel price and insurance premiums, fear of unavailability of finance and inauspicious period, all hit at the same time. Channel checks during the previous month painted a gloomy picture, mostly because of these issues and to some extent because of the timing of these checks (during the lean period). With some relief in fuel prices, no concern on availability of finance and onset of the festive period, dealers are witnessing strong double-digit improvement in retail sales compared to the previous month. Given the response in the initial days of Navratri, they remain optimistic of a decent festive uptick. Enquiries and bookings are up and retail sales are picking pace. As October will continue to have a strong base due to Dhanteras and Diwali last year, growth may only reflect during November. Rural sales continue to be robust and do not mirror the concerns of urban buyers
Royal Enfield: During our checks, we got a patchy feedback on Royal Enfield (RE). Dealers highlighted increase in prices, due to hike in insurance premium and addition of rear disc brake, as the primary reason for sluggishness in sales. While this feedback was across the board, dealers in most regions accepted a better environment than September (barring Punjab where dealers feel that a pick-up will happen from November onwards). During our interactions, a couple of dealer owners mentioned about their recent visit to the Chennai facility. RE is currently organising dealer preview and test ride of the new 650cc bikes. These dealers have come back positive on the product. One dealer said "It is not like the old Bullet. It is extremely refined. Likely to be priced around Rs 300,000 (on-road). Customers have been waiting for this product."
Status in Kerala. Of all the OEMs, MSIL and RE have the highest sales exposure to Kerala with 8 per cent and 11 per cent of sales, respectively. Other OEMs in the passenger vehicle and two-wheeler segments almost escaped the impact of floods due to significantly lower exposure (1-5 per cent). The situation has fully normalised and sales recovery is in process. Damaged vehicles will lead to creation of replacement demand in following months.