,

Tuesday, 2 January 2018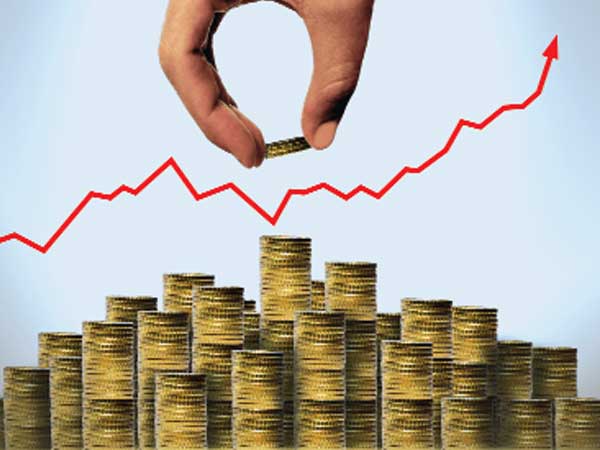 Wary of debt, domestic companies funded their asset growth through equity and internal accruals in FY 18.
Forty per cent of the aggregate asset base expansion was funded by shareholders' equity, a combination of internal accruals and equity capital rising.
The contribution of debt to aggregate asset growth was only 7 per cent, indicating de-risking of balance sheet by companies.
Large-cap companies like Grasim, L&T, Reliance Industries and Tata Motors saw the highest amount of growth in total assets, while mid and small-cap companies saw moderate asset growth.
Aggregate balance sheet in terms of total assets expanded by 7 per cent Y-o-Y in H1FY18 and 61.4 per cent of this growth was contributed by capex, according to an analysis by ICICI Securities.
Companies also reduced their cash balance by 9 per cent and deployed it in investments (up 12 per cent), which largely comprise marketable instruments with some portion in strategic investments or minority investments, ICICI Securities said in the report.
It added that further capex growth (fixed assets plus intangibles) outgrew the overall balance sheet with a Y-o-Y growth of 8.8 per cent.
Higher than average capex growth was limited to few large companies within sectors led by energy (16 per cent), automobiles (15 per cent), utilities (9 per cent), IT (11 per cent) and healthcare (13 per cent).
However, capital intensive sectors like capital goods, infrastructure (2.3 per cent), metals & mining (1.3 per cent) and transportation (2.4 per cent) reported below average growth.
Interestingly, large-caps outpaced both mid-cap and small-cap companies in capex growth.
While large caps grew by 12.6 per cent, mid-caps and small-caps grew 3.6 per cent and 1.2 per cent respectively. Fixed assets growth for large caps was at 12 per cent followed by mid-caps at five per cent and small-caps at one per cent, while intangible asset growth was 14 per cent, -1 per cent and 0.4 per cent, respectively.
Small-caps lagged their larger counterparts on all balance sheet growth parameters, especially inventory levels where it shrank by seven per cent compared to the growth seen in large-caps (7.3 per cent) and mid-caps (3.4 per cent).
This anomaly is largely due to the inclusion of severely stressed companies with a large asset base into the small-cap segment due to major shrinkage in market value, the ICICI report said.
There are also early signs of revival in private capex. "Factors such as modest growth in GFCF at 4.7 per cent, private capex growth at 8.8 per cent as per our study, initiation of NPA resolution process through the NCLT route, PSU banks' recap plan by the government, global growth momentum continuing in 2018, ongoing infrastructure spending push by the government (Bharatmala, Railways, Regional Airports) and balance sheet de-risking by India Inc. point towards bottoming out of the private capex cycle," the ICICI Securities report said.