,

Wednesday, 28 March 2018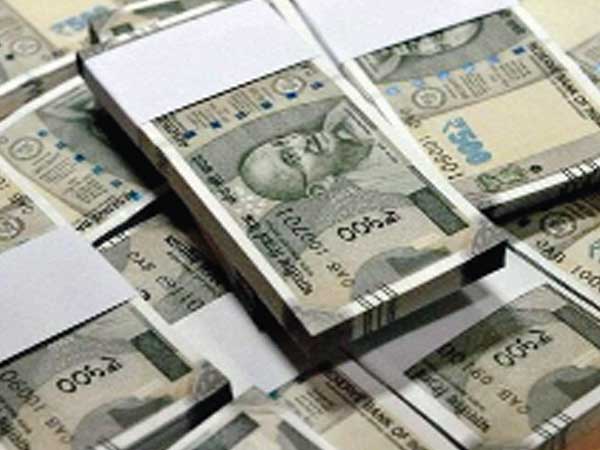 Despite an upsurge in non-performing assets (NPAs), both state-owned and private sector banks continue to place their faith on corporates.
According to the latest RBI data on industrial groups owing more than Rs 5 crore, the total loan outstanding from big and small firms to public sector banks is to the tune of Rs 16,56,777 crore. The total loan by private banks to companies stood at Rs 7,51,888 crore.
The outstanding loan figures were revealed by the department of banking in the finance ministry in response to an RTI query. It, however, refused to give details of individual corporate houses such as Reliance group, Adani, GMR and GVK citing confidentiality clauses.
"As per the data reported by PSBs to RBI-DBS under CRILC (Central Repository of Information on Large Credits) reporting system (for borrowers with exposure of Rs 5 crore and above), the funded amount outstanding total for group borrowers stood at Rs 16,56,777 crore," said the reply to the RTI query.
In banking parlance, funded credit refers to advances given by banks including overdraft facilities. Unfunded credits include guarantees such as letter of credit (LC) for which banks charge a commission.
While maintaining that the individual companies' information cannot be shared, the RTI reply said such disclosures were exempted under the RTI Act, 2005. A few days ago, various public sector banks had refused to share details of outstanding of individual corporate houses.
Kajal Gandhi, an analyst at ICICI Securities, said the private sector banks' share in the total loans seemed to be on slightly higher side.
"The number looks higher for private sector banks. It is almost 50 per cent of the PSU banks. For PSU banks, this number is easily possible because of their large books," she said.
The aggregate loans to industrial groups remain high even as large number of corporate accounts have turned NPAs.
Rising bad loans have emerged as a major concern for the government in the last few years as they severely limit banks' ability to lend further. As per the official data, out of the total 22 public sector banks, eight of them have seen their NPA level rising above 15 per cent while 14 others have the gross NPA level of about 12 per cent.
With more cases of bank frauds emerging, the NPA level is expected to further soar. The latest case of Punjab National Bank fraud to the tune of `12,000 crore committed by billionaire diamond merchants Nirav Modi and Mehul Choksi has only added to the fear of piling up of sour loans.
The NPAs of all the banks in the country amounted to `9 lakh crore crore, led by industry loans followed by services and agriculture sectors. Big corporates share a large chunk of the loans in question. To put it in perspective, just 12 companies referred by the Reserve Bank of India (RBI) for bankruptcy proceedings estimated to account for 25 per cent of the total NPA.
As banks are under tremendous stress and may collapse in absence of financial support, the central government has announced a mega capital infusion plan of `2.11 lakh crore, comprising `1.35 lakh crore worth of recapitalisation bonds, `18,000 crore through budgetary support and `58,000 crore to be raised by the banks from the market.