Comes at the back of SBI reporting its first quarterly loss in 17 years, last week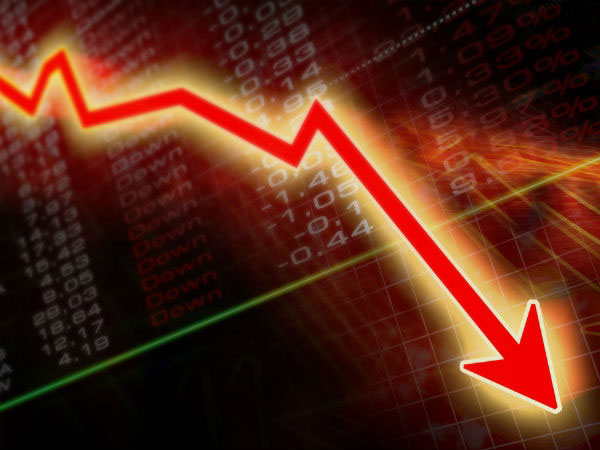 If you thought the worst was over, think again. A fresh round of bloodletting has begun in the boardrooms of public sector banks (PSBs), a mirror image of the nation's economic health.
While private banks have witnessed growth in net profit for the third quarter ended December 2017, their public sector counterparts reported discomforting non-performing loans divergence (difference between the RBI's assessment and the bank's reported non-performing loans) - one that is growing not just in absolute amount, but even as a percentage of loans. On Monday, both Bank of India and the United Bank of India announced their results, which reported losses.
The Bank of India reported a net loss of Rs 2,341.10 crore during the third quarter ended December 31, as provisioning for bad loans rose 72 per cent due to high NPA ratio.
The bank had registered a net profit of Rs 101.72 crore in the October-December period of 2016-17. On NPA divergence, the Bank of India showed a difference of Rs 14,057 crore for fiscal ended March 2017, with bank's gross NPAs at Rs 52,045 crore and that assessed by RBI at Rs 66,102 crore.
Net NPA divergence stood at Rs 9,707 crore while the divergence in provisioning was to the tune of Rs 4,350 crore during 2016-17.Similarly, United Bank of India reported a net loss of Rs 637.53 crore during the third quarter ended December 2017 on dip in investment income and a substantial rise in NPA provisioning.
"Owing to a drop in trading profit (nearly Rs 375 crore), growth in depreciation on investments (428 per cent) on account on unfavourable market conditions and spike in NPA provisioning by about 95 per cent (Rs 470 crore) during the period, the overall profitability has been adversely affected," United Bank of India said.
On Friday, the country's top lender State Bank of India (SBI), which is often seen as a proxy to the economy reported its first quarterly loss in 17 years.
Worse, the bank reported that it had misreported its FY2017 accounts. SBI, which accounts for more than a fifth of India's banking assets, admitted that a RBI audit of its books for the past financial year (2016-17) led to the addition of Rs 23,239 crore in its bad loans. With this, SBI and many public sector banks joined the ranks of private banks like Yes Bank and Axis Bank that too reported NPA divergence. The share price of SBI fell 2.6 per cent to Rs 288.75 on Monday extending this year's drop to 6.8 per cent.
Indian banks have to disclose such discrepancies, should the difference between its reported numbers and the RBI's risk assessment report findings exceed 15 per cent.
The regulator has also sought to reclassify loans given by a consortium as non-performing for all the lenders involved if it was considered non-performing on the books of one of them, as part of tighter asset classification norms that came into effect from 2016.
SBI reported a net loss of Rs 2,416 crore for the fiscal third quarter after setting aside funds to cover rising bad loans and losses on its bond portfolio.
It had reported a net profit of Rs1,582 crore in the September quarter.
An analysis by Care Ratings of the Q3-FY18 performance of 30 banks, which included 13 public sector banks and 17 private banks, showed that they continue to be stressed in Q3-FY18.
Profits are under strain and the NPA issue continues to pressurise banks. While private banks have witnessed growth in net profit, public sector banks have witnessed a loss of around Rs 11,000 crore as provisions were above Rs 51,000 crore, said Care Ratings.
Gross NPAs for the 30 banks continued to increase by 34.5 per cent in Q3-FY18 on top of 59.3 per cent last year. The NPA ratio touched 9.45 per cent from 8.34 per cent in December 2016.
According to Madan Sabnavis, chief economist at Care Ratings, "It does appear that the worst may not yet be over for PSBs with regards to NPAs and March 2018 would be the next touch point that will provide further guidance."
"The NPA issue for the banking sector is still not sorted out at the macro level in terms of recognition as well as accretion," added Sabnavis.
Private lender HDFC Bank last month had reported divergences worth Rs 2,052 crore in gross non-performing asset (NPA) classification for FY17.
As on March 2017, HDFC Bank had reported gross NPAs worth Rs 5,885 crore while RBI, in its supervision that ended in October last year, found the NPAs to be at Rs 7,937 crore.