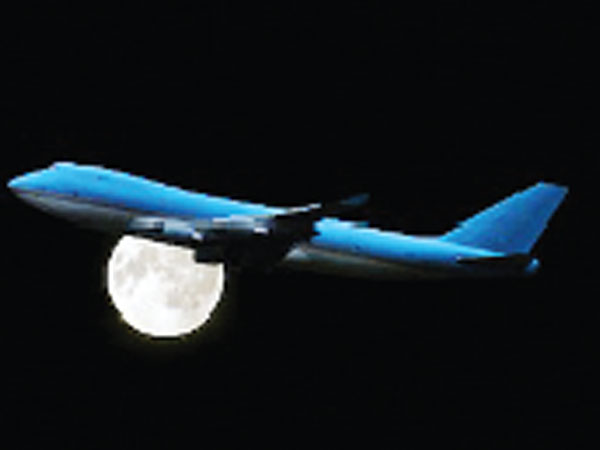 The Airports Authority of India (AAI), the largest operator managing the country's 125 airports, may offer concessions in landing and parking charges to airlines for "red eye" flights between mid-night and wee hours.
"The proposal is under consideration. It is being discussed," said a senior AAI official.
As late night flight is cheaper, it is getting more popular among air travellers. SpiceJet, IndiGo and Jet Airways have seen demand for these flights steadily rising.
"It is preferred mostly by the youth. The late night flights are very affordable. There are two main reasons for their popularity. First, people are very sensitive about saving time. Secondly, tickets are cheaper compared to flight for same city-pair during peak timings," an airline executive said.
Airport landing, parking, navigation and other related expenses account for nearly 8-10 per cent of an airline's total operating cost. A reduction in these charges means significant saving for airlines while at the same time increased earnings for airport operator as a result of additional traffic.
Further, the AAI has also decided to keep four of its airports Guwahati, Patna, Raipur and Ranchi open round-the-clock to handle rising demand for air travel.
This would come in effect from March after the start of summer schedule. "These airports are equipped to ha­n­dle flights during night. Now that traffic is rising exp­o­nentially, these airports could be operated 24/7," the AAI official said. The develo­p­ment has come in the wake of most metro airports facing capacity crunch, forcing airlines to park aircraft in tier-II towns such as Luckn­ow, Jai­pur and Bhopal. With excess capacity moving to tier-II towns, airfares on the­se sector has fallen in recent ti­mes. The launch of affordable flights under the regional connectivity scheme is set to put more pressure on airports. This has prompted the government to multiply airport capacity. Finance minister Arun Jaitley last Thursday said the government wo­uld scale up capacity over 5 times to handle a billion trips a year under a new scheme.
He said the balance sheet of AAI would be leveraged to raise more resources for fu­nding this expansion.