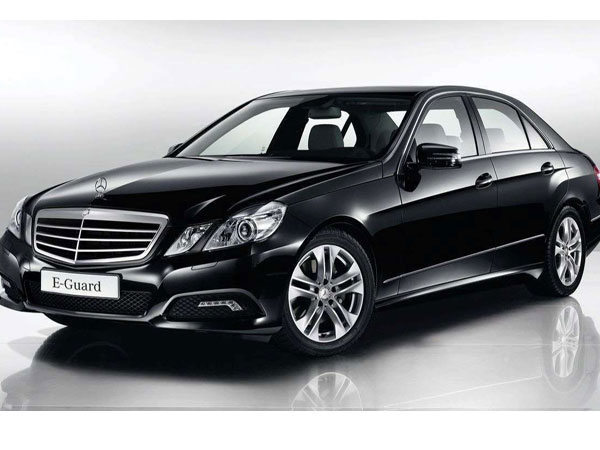 German luxury car maker Mercedes-Benz has retained its pole position for a third year in a row even as compatriot archrival and second biggest luxury car maker BMW and Audi increase their sales in a fiercely competitive luxury car market in the country.
BMW on Thursday said it sold 9,800 cars, including its Mini brand in calendar year 2017, clocking notable 25 per cent growth as against 2016. While BMW sold 9,379 cars, the Mini brand sold 421 units, a 17 per cent growth in 2017.
Its close rival Audi sold 2 per cent more cars in the just concluded calendar year 2017 at 7,876 units, while Tata Motors-owned British sports car maker Jaguar Land Rover ended the year with sterling performance clocking 49 per cent jump in volume sales at 3,954 units.
But significantly the luxury car market leader Mercedes-Benz is way ahead with sales of 11,869 units during the first 9 nine months to September, recording a growth of 20 per cent.
With three months sales numbers till December on its side, which would be in the range of about 3,500 plus units, it is likely to emerge an unbeatable formidable leader in the country.
"We are confident of leading the market as the No.1 luxury car maker in India and our Auto Expo 2018 display in February will firmly underline this fact," Roland Folger, managing director & CEO at Mercedes-Benz India, said.
"We have achieved this successful growth as a result of its robust strategy, a resolute approach in its implementation and absolute commitment to all customers and their needs," Vikram Pawah, president at BMW Group India, said.
"We are confident of continuing this momentum but our primary goal is to grow the size of the luxury car market in India. We strongly believe that leading the growth of the segment is more important than being just Number One," Pawah said.
He said the automaker created a differentiating factor in the Indian luxury car market with the strength of its brands, products and innovative customer initiatives.
"2017 was a challenging year for the automotive industry in India that adversely affected stability and impacted consumer confidence due to several policy fluctuations," Pawah said.
In 2017, the BMW sales were predominantly driven by the BMW X1 (compact SAV) and the BMW X5 (premium SAV). The second half of 2017 also saw an unprecedented acceleration in sales with the launch of the all-new BMW 5 Series, which the company claimed as the most progressive sport-business sedan in India.
"Audi completed ten years in India in 2017 and we are delighted that within this short span, it has become one of the most preferred luxury car brands for enthusiasts in the country," Rahil Ansari, head at Audi India, said.
Commenting on the outlook, he said, the company is looking to the launch of popular SUV, Audi Q5 new generation this month.
"Apart from this, we promise to bring some more exhilarating cars for Audi enthusiasts this year...I can promise that 2018 will be the year of some of the most exhilarating products from the Audi line-up," Ansari said.
Last year, Audi had 10 launches, including the A3 Sedan, A3 Cabriolet, SUV Q3, sedan A5, and Audi S5 among others.
Jaguar Land Rover India on Thursday announced a robust growth of 49 per cent increase in sales in the calendar year 2017 at 3,954 units.
The company said it was due to new and competitively priced model range, world-class dealerships and enhanced service and brand experience programs.
The volume drivers were the Jaguar XE priced at Rs 35.85 lakh, followed by the Jaguar XF, Jaguar F-PACE, Land Rover Discovery Sport and the Range Rover Evoque models.
"The increasing popularity of Jaguar Land Rover products is a great testimony to our focus on building highly capable and customer friendly sales and service infrastructure to support these aspirational brands," Rohit Suri, president and managing director at Jaguar Land Rover India, said.
The brand intends to sustain this momentum in 2018 with exciting new products, the new Range Rover Velar being the first off the blocks in January 20.
michaelgonsalves@mydigitalfc.com