Woodland, which has over 600 COCO stores across 250 cities, is set to throw open 8-10 Woods outlets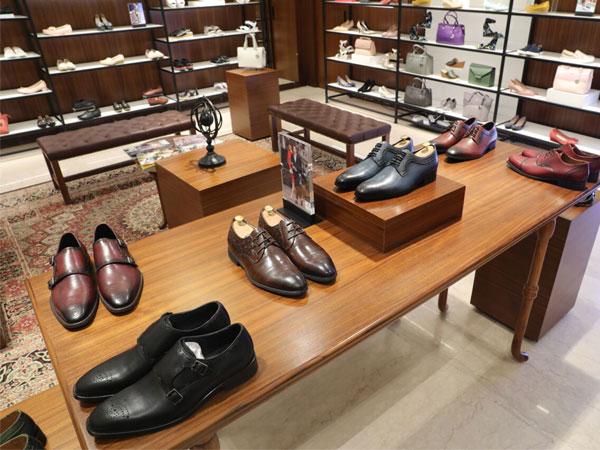 Aero Club, owners of the popular footwear, apparels, bags and outdoor equipment brand Woodland, is now rolling out a parallel premium lifestyle brand - Woods, which promises to be a fashion-cum-formal brand with a little skewed profile towards women. Woodland, which at present, has over 600 COCO stores across 250 cities in India, covering a total retail space of nearly nine lakh sq ft and over 5000 MBOs, is well set to throw open 8-10 Woods outlets within the current fiscal and then go on adding 7-8 new outlets each year for the next few years. The company has already opened two Woods outlets in Noida and Delhi. The next 7/8 outlets are coming up in some other major metros of the country including Mumbai, Bangalore, Pune, Hyderabad and Kolkata, said Harkirat Singh, managing director (MD), Woodland.
Asked what was the trigger for rolling out a new brand and a parallel chain of lifestyle outlets, Singh said, "We always felt that there was a growing demand for a premium formal fashionwear, partywears, especially for women. Although Woods will also offer exciting product range for men, the primary focus would be women. Luxury and premium segment contributes 10 per cent of the overall fashionwear business. And there was a void in this segment. We want to bridge this gap and address this 10 per cent of the market with Woods. We are initially targeting metros and mini metros with Woods. While we will primarily put up stand alone Woods outlets, we will also have Woods stores within some of the new bigger format Woodland stores."
Of the 600 outlets that Woodlands has, only 15 are franchise owned while the rest are company owned. Quite like Woodland, in case of Woods stores also, most of them would be company owned, while a handful might be franchisee-owned. However, all the Woods outlets will have a uniform look, he said.
Meanwhile, Woodland has come up with one of its kind 'techno-jacket collection 2017' for every kind of winter condition.
"Being a leader in outdoor wear in the country, we have always focused on promoting outdoor sports while ensuring safety of the consumers. Technology has been the key driver for all our products that we have been launching. This season, we are taking this space to a new tangent and have developed technologies like 'InfraLite', 'Heat Lock', 'Storm Breaker', among others that supports one's expedition and ensures one's safety in varying kinds of climatic conditions. The latest collection is a mix of categories and colours, helping one survive in different weathers. The aim is to be a one-stop destination for all kinds of outdoor sports and the customers will get to see a lot more of development in this space in times to come," said Singh.
Woodland which operates globally through three different arms for three different regions- Asia Pacific, CIS and GEC countries, will strengthen its position in these countries either through local partners or on its own and will also look at new geographies, he said.
ritwikmukherjee@mydigitalfc.com