,

Tuesday, 24 April 2018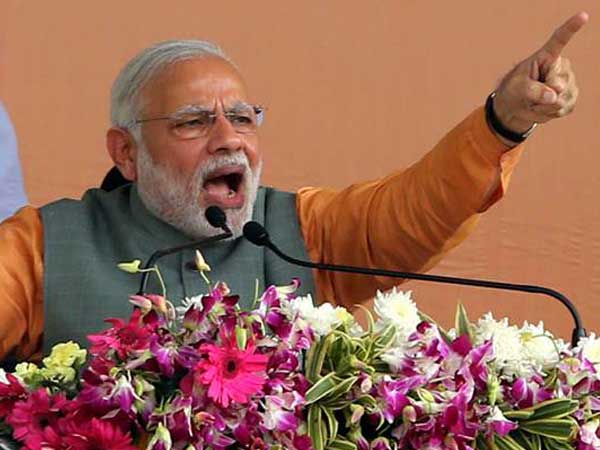 A query on when the Rs 15 lakh promised by prime minister Na­rendra Modi during his 2014 poll campaign wo­uld be transferred to people's bank accounts, does not come under the definition of "information" under the RTI Act and so cannot be answered, the PMO has told the Central Information Commission (CIC).
RTI applicant MK Sha­rma filed a plea on Nove­mber 26, 2016 – nearly 18 days after demonetisation of Rs 1,000 and Rs 500 banknotes was announced by the prime minister – seeking to know the date of deposit of Rs 15 lakh in the account of each citizen as promised by Modi, besides other queries.
During the hearing, Sh­arma told chief inform­a­tion commissioner RK Ma­thur that complete inf­o­rmation had not been pr­­o­vided to him by PMO (pr­i­me minister's office) and Reserve Bank of India.
"The respondent no. 1 (PMO) stated that they ha­ve informed the appellant that information so­ught by him on point Nos 1 and 4 (regarding date of deposit of Rs 15 lakh in the acco­u­nt of each ci­tizen as pro­m­ised by PM Na­r­endra Modi; how print me­dia houses came to kn­ow before the announcement of PM Narendra Modi about the demonetisation, etc) of the RTI application doesn't fall under the definition of informat­i­on' as per section 2(f) of the RTI Act," Mathur said.
According to the secti­on 2 (f) of the RTI Act, "in­formation" means any ma­terial in any form, incl­u­ding records, docume­nts, memos, e-mails, opinions, advices, press releases, circulars, or­ders, logbooks, contracts, rep­o­rts, papers, samples, mo­d­els, data ma­terial held in any electr­onic form and informati­on related to any private body, whi­ch can be acce­ssed by a public authority un­der any other law for the time being in force. "The action/steps taken by the respondent Nos 1 (PMO) and 2 (RBI) in dealing wi­th the RTI application are satisfactory," Mathur said.